Donald Trump Drops Out As Debate Moderator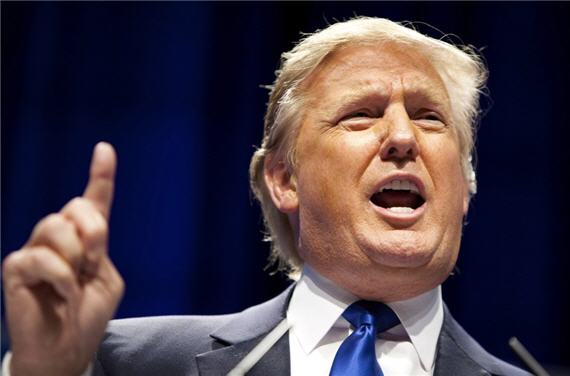 Newt Gingrich and Rick Santorum might be showing up for a debate on December 27th, but Donald Trump won't be there. 
Here's the statement he just released:
The Republican Party candidates are very concerned that sometime after the final episode of The Apprentice, on May 20th, when the equal time provisions are no longer applicable to me, I will announce my candidacy for President of the United States as an Independent and that, unless I conclusively agree not to run as an Independent, they will not agree to attend or be a part of the Newsmax debate scheduled for December 27, 2011. It is very important to me that the right Republican candidate be chosen to defeat the failed and very destructive Obama Administration, but if that Republican, in my opinion, is not the right candidate, I am not willing to give up my right to run as an Independent candidate. Therefore, so that there is no conflict of interest within the Republican Party, I have decided not to be the moderator of the Newsmax debate. The American people are embarrassed by the gridlock currently taking place in Washington. I must leave all of my options open because, above all else, we must make America great again!

I would like to thank Newt Gingrich and Rick Santorum for having the courage, conviction, and confidence to immediately accept being a part of the Newsmax debate. I believe this would not only have been the most watched debate, but also the most substantive and interesting debate!
I wonder if Newsmax will bring the Kardashian sisters in as a late replacement.
It's not entirely surprising. Trump got the needed publicity from this whole story to coincide with his book tour so it was time to move on. Now, we can expect the speculation about a third-party Presidential run that will never happen to start heating up in February when Celebrity Apprentice premieres only to suddenly die away after the finale.