Don't Blame Obama For The Death Of The War Powers Act
It has now been 60 days since American involvement in Libya commenced. Congress has failed to act, and that's their fault.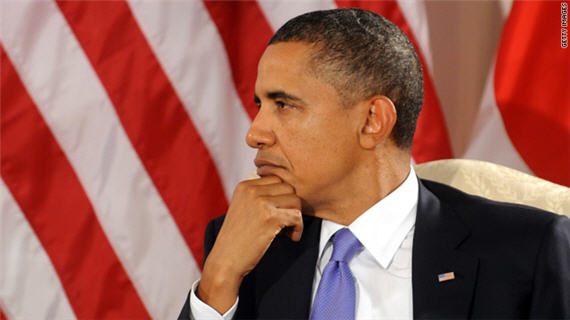 Today marks the sixtieth day since American military forces were committed to the United Nations/NATO campaign in Libya and, as The Hill notes, that implicates some rather important deadlines under the War Powers Act:
U.S. operations in Libya hit the 60-day mark Friday, but Congress has grown largely silent on the administration's unilateral intervention into the war-torn North African nation.

The 1973 War Powers Act (WPA) — the statute President Obama invoked when he launched forces in March — requires presidents to secure congressional approval for military operations within 60 days, or withdraw forces within the next 30.

Congress did not authorize the mission — which includes a no-fly zone, bombing raids, a sea blockade and civilian-protection operations — but the deadline has stirred little sense of urgency on Capitol Hill.

House lawmakers are in the midst of a weeklong recess. And the Senate, which stuck around, is also unlikely to address the issue this week, according to Sen. Carl Levin (D-Mich.), the chairman of the Armed Services Committee.
Most of the reaction to this news, especially on the right, is to focus on the allegation that the President is now fighting an illegal war. At The American Thinker, Thomas Lifson alleges that President Obama is getting a free pass because he's a Democrat:
If a Republican president had acted this way, you can be sure that there would be calls for his impeachment from Democrats, and that the nation's establishment media outlets would be highlighting Friday's deadline as a historic milestone of an out-of-control war machine operting with contempt for the law. But, after all, Barack Obama's their guy, and so all you hear is the sound of crickets chirping.
Ace of Spades agrees, and goes one step further:
Where does this idea spring from that when a Democrat wants to go to war without constitutional authorization, he can point to whatever countries he's in alliance with and say "I know the Constitution says I need an authorization of war, but look, I've got Martinique on my side, Hoss. Gold standard."

What?

I doesn't bloody matter what organization is nominally in charge of a war, or what combination of countries you're allied with. The Constitution does not say that you need either a declaration of war or France has your back.

There is one statement. It applies to all circumstances. It doesn't matter if we're doing it on behalf of the UN, NATO, the G-8, the NAFTA trade zone, SEATO, or fuck-all else.

This is an illegal war.

The President is a war criminal.
Brad at The Crossed Pond, Bruce McQuain, and Jazz Shaw, however, get the point that this isn't primarily the fault of the President, it is the fault of a Congress that has basically sat back and done nothing for two months. This despite the fact that the War Powers Act, and the Constitution, gives it considerable power over American military operations including, if necessary, the power to cut off funding for a military action started by a President without the consent or agreement of Congress. But they've done nothing. Oh, there have been hearings held, but neither the House GOP nor the Senate Democrats have made any effort to bring a vote on the use of American military force in Libya to the floor for a vote.
That's not President Obama's fault, that's the fault of a Congress that would prefer that the President handle the "dirty work" of foreign policy rather than fulfilling its Constitutional obligations. Fortunately, there are a few Members of Congress who are trying to fix that:
Six Republican senators are challenging President Obama's authority to conduct an open-ended war in Libya without congressional authorization. The six conservative lawmakers (Rand Paul (R-KY), Jim DeMint (R-SC), Mike Lee (R-UT), Ron Johnson (R-WI), Tom Coburn (R-OK), and John Cornyn (R-TX)) sent a letter to the president on May 18th asking if he intends to comply with the War Powers Resolution. The full text of the letter can be found here.
There are times when a law remains on the books but it pretty much loses its force because nobody bothers to enforce it. That's essentially what is happening with the War Powers Act thanks to decades of Congressional abdication. These six Senators are, it seems, trying to change that. I look forward to the Administration's response.