Double Jeopardy in All But Name
Two notorious cases indicate a policy shift on federal prosecutions of cases already tried in lower courts.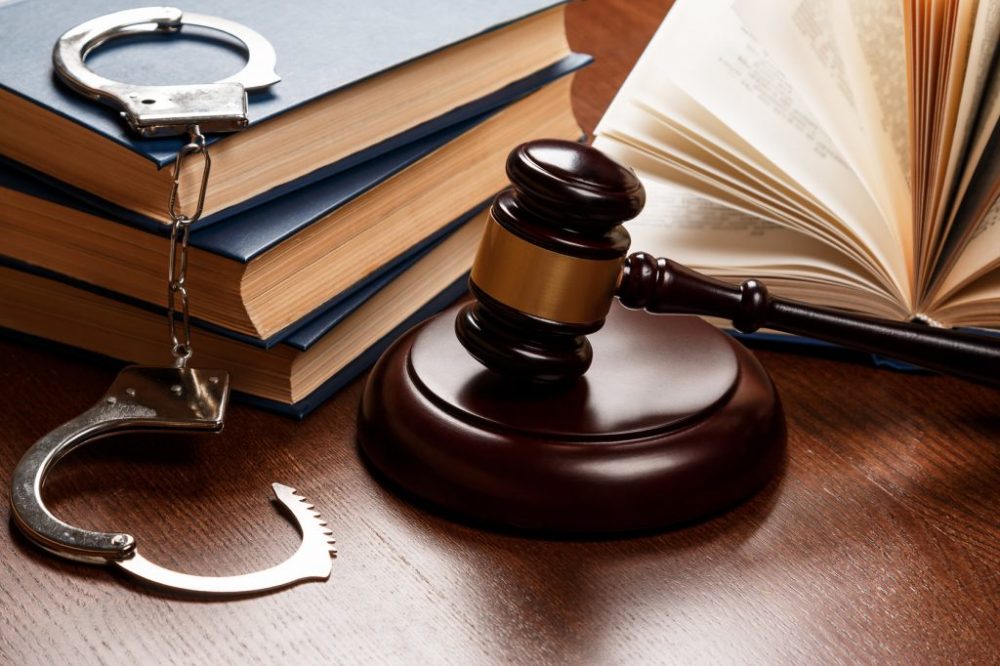 Washington Post legal analyst Jason Willick explains "Why you shouldn't be so quick to applaud the hate-crime convictions of Ahmaud Arbery's killers."
Last month, the three men convicted in the 2020 murder of Ahmaud Arbery were sentenced to life imprisonment by a Georgia judge. Yet this week, they were convicted again for their roles in the killing, and will be sentenced again soon.

Are two convictions better than one? Politicians across the spectrum, including Georgia's Republican governor, seem to think so. But the highly unusual decision to prosecute individuals a second time for the same acts, even without the possibility of greater punishment, represents a little-noticed but potentially significant erosion in a Justice Department policy intended to restrain prosecutors and protect civil liberties.
The case makes a poor case for sympathy. Not only did the convicted men commit a heinous crime but they seem to be genuinely bad people, who would have gotten away with their crimes because of small-town corruption had it not been for the doggedness of Arbery's family and the fact that the idiots actually videotaped themselves committing the murder.
Further, while I'm incredibly skeptical of the "dual sovereigns" doctrine that pretends trying someone for the same crime twice, once in federal court and once in state court, doesn't count as double jeopardy, it's simply harder to get exercised about it when the first case resulted in a first-degree murder conviction and a life sentence. This verdict gives little added jeopardy to the criminals while giving some additional satisfaction to the victim's family in getting a jury to declare the crimes racially motivated.
Still, Willick makes an interesting argument.
Travis McMichael, who fatally shot Arbery; his father, Gregory McMichael, who set off the chase; and William Bryan, who followed in his vehicle, are now notorious criminals. It's certainly understandable, at a time of racial polarization, that many Americans celebrated the men's federal conviction on hate-crimes charges.

But it's precisely in climates of political passion that government is most likely to justify policies that corrode rights in the long run. This insight was until recently second nature to American liberals, as in their criticism of President George W. Bush's "war on terror." Successive prosecutions for the same act — like government searches of journalists or restrictions on peaceful assembly — might sometimes be necessary, but their wider use deserves close scrutiny in a free society no matter how odious the government's targets.

As Supreme Court Justice Neil M. Gorsuch wrote in a 2019 opinion: "When governments may unleash all their might in multiple prosecutions against an individual, exhausting themselves only when those who hold the reins of power are content with the result," the most unpopular defendants will be among the first targets — but there is "nothing to stop them from being the last."
I'm very sympathetic to this argument. Indeed, the politics worked both ways in this case. As already noted, the killers were initially not prosecuted by the local authorities and only did so when enough political pressure was put on state authorities. And, while it was absolutely justified in this instance, politically-motivated prosecution is problematic. For example, I found the second prosecution of the police officers in the Rodney King case, who were acquitted in a fair trial, on federal civil rights charges in the wake of the LA Riots simply outrageous.
Still, there are cases where the resort to double jeopardy is the lesser of evils. Willick again:
Gorsuch's opinion, on the Fifth Amendment's double-jeopardy clause, was a dissent. The Supreme Court allows successive prosecutions by federal and state governments for the same crime — and the federal charges against the Arbery defendants differ from the state murder charges because they required prosecutors to prove racial bias.

Yet the Justice Department has for decades recognized that prosecuting people for the same acts multiple times, even when it has the constitutional authority, risks distorting the justice system. And while Justice won't admit it, the department appears to have carved out a new exception to its dual-prosecution policy in this case.

Named for a 1960 Supreme Court opinion, the "Petite policy" says federal prosecutors should not charge people for acts already prosecuted by a state unless the state outcome left "a substantial federal interest … demonstrably unvindicated." That narrow exception could apply, the policy says, if a state acquittal was the result of misconduct, or where a penalty was "manifestly inadequate."
An acquittal that comes from gross misconduct on the part of the local courts is the most obvious case where "dual sovereignty" is justified. This is especially the case when racial animus is behind the acquittal. In those instances, one can reasonably argue that there was no real "jeopardy" in the first place. Ditto if the penalty is "manifestly inadequate" because of racial animus or other protection of an in-group. In most other instances, though, "manifestly inadequate" just seems like another way to say "I didn't like the outcome."
But in the Arbery case, the jury did convict. So what interest, exactly, is vindicated by a successive prosecution? A Justice Department representative said in an email that there is a "substantial federal interest in obtaining a conviction against the three defendants for a hate crime," adding that the state convictions "do not contain a hate-crime element."

Is it the department's position that the Petite policy's presumption against dual prosecutions no longer applies in instances where the Justice Department can charge defendants under a civil rights statute? It certainly appears so — see also the successive federal conviction of former Minneapolis police officer Derek Chauvin after he was sentenced to 22.5 years in state prison for the murder of George Floyd.
Again, Chauvin isn't a sympathetic standard-bearer for this argument. It's hard to argue he suffered any injustice in having to answer for civil rights charges on top of the murder charge he'd already been convicted of.
This apparent reinterpretation of the Petite policy has taken place without a public explanation or debate. Instead of reserving dual prosecutions for cases where a state penalty was insufficient, the Justice Department now asserts an interest in seeking convictions for purely symbolic purposes. That matters: An important constraint on government power has been removed.
Again, while I agree that this is mostly political grandstanding, I would think the injustice far greater had the defendants in question been acquitted in state court and then placed in jeopardy a second time in the federal system. Facing life in prison already, this amounts to gilding the lily.
Regardless, to the extent there are dueling sovereigns, it strikes me as much more reasonable for the federal charges to trump the local ones. If the Justice Department has federal claims arising out of a given set of facts they—and only they—should prosecute.
Alas, this is about as close as we have to settled law. With the exception of a pretty short window under the Warren Court, the Supreme Court has interpreted most of the Constitution's protections from prosecutorial abuse pretty narrowly and the public has been quite happy about that.