Earthquakes, Economists, And The Broken Window Fallacy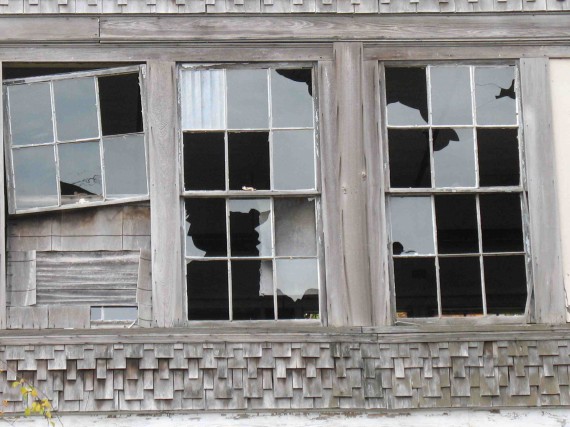 David Bernstein points to this mind-numbingly dumb comment in a Wall Street Journal article about the Japanese earthquake:
"Some economists have argued that a quake could actually lift the economy in the long run, by requiring a surge in rebuilding spending."
We've seen this before, of course. Back in September, I noted that Nobel Laureate Paul Krugman has made essentially the same argument when claiming that World War II and the September 11th attacks were good for the economy:
Krugman's true failure here, of course, is that he ignores the lesson that Frederic Bastiat taught some 160 years ago when he set forth what has come to be known as the Broken Window Fallacy:
Have you ever witnessed the anger of the good shopkeeper, James B., when his careless son happened to break a square of glass? If you have been present at such a scene, you will most assuredly bear witness to the fact, that every one of the spectators, were there even thirty of them, by common consent apparently, offered the unfortunate owner this invariable consolation—"It is an ill wind that blows nobody good. Everybody must live, and what would become of the glaziers if panes of glass were never broken?"

Now, this form of condolence contains an entire theory, which it will be well to show up in this simple case, seeing that it is precisely the same as that which, unhappily, regulates the greater part of our economical institutions.

Suppose it cost six francs to repair the damage, and you say that the accident brings six francs to the glazier's trade—that it encourages that trade to the amount of six francs—I grant it; I have not a word to say against it; you reason justly. The glazier comes, performs his task, receives his six francs, rubs his hands, and, in his heart, blesses the careless child. All this is that which is seen.

But if, on the other hand, you come to the conclusion, as is too often the case, that it is a good thing to break windows, that it causes money to circulate, and that the encouragement of industry in general will be the result of it, you will oblige me to call out, "Stop there! your theory is confined to that which is seen; it takes no account of that which is not seen."

It is not seen that as our shopkeeper has spent six francs upon one thing, he cannot spend them upon another. It is not seen that if he had not had a window to replace, he would, perhaps, have replaced his old shoes, or added another book to his library. In short, he would have employed his six francs in some way, which this accident has prevented.

Let us take a view of industry in general, as affected by this circumstance. The window being broken, the glazier's trade is encouraged to the amount of six francs: this is that which is seen.

If the window had not been broken, the shoemaker's trade (or some other) would have been encouraged to the amount of six francs: this is that which is not seen.

And if that which is not seen is taken into consideration, because it is a negative fact, as well as that which is seen, because it is a positive fact, it will be understood that neither industry in general, nor the sum total of national labour, is affected, whether windows are broken or not.
The only way you can assert that Japan's tragedy will stimulate its economy is if you ignore the billions of dollars in destruction it caused, and the economic growth that would have occurred had the disaster not occurred. If you accept the contention that the Journal, and Krugman, make then we may as well, as Bernstein says, send over a few planes and bomb Tokyo. That'll really stimulate the economy !