Paul Krugman's Economic Silliness
According to Paul Krugman's latest column, the massive destruction of World War Two was actually good for the U.S. economy. Sadly, there are people who consider him an expert.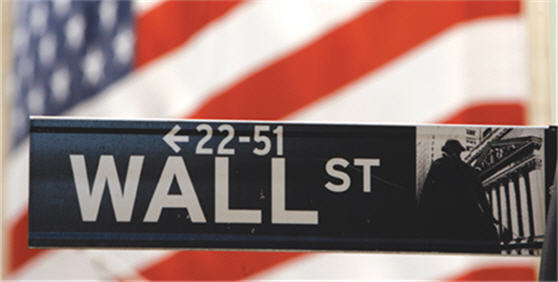 There's some true silliness this week from The New York Times' Paul Krugman, who, in his most recent column, 1938 in 2010, makes this rather bizarre point:
In short, welcome to 1938.

The story of 1937, of F.D.R.'s disastrous decision to heed those who said that it was time to slash the deficit, is well known. What's less well known is the extent to which the public drew the wrong conclusions from the recession that followed: far from calling for a resumption of New Deal programs, voters lost faith in fiscal expansion.

Consider Gallup polling from March 1938. Asked whether government spending should be increased to fight the slump, 63 percent of those polled said no. Asked whether it would be better to increase spending or to cut business taxes, only 15 percent favored spending; 63 percent favored tax cuts. And the 1938 election was a disaster for the Democrats, who lost 70 seats in the House and seven in the Senate.

Then came the war

From an economic point of view World War II was, above all, a burst of deficit-financed government spending, on a scale that would never have been approved otherwise. Over the course of the war the federal government borrowed an amount equal to roughly twice the value of G.D.P. in 1940 — the equivalent of roughly $30 trillion today.

(…)

Guess what? Deficit spending created an economic boom — and the boom laid the foundation for long-run prosperity. Overall debt in the economy — public plus private — actually fell as a percentage of G.D.P., thanks to economic growth and, yes, some inflation, which reduced the real value of outstanding debts. And after the war, thanks to the improved financial position of the private sector, the economy was able to thrive without continuing deficits.
Actually, I would think that the fact that the United States was the only major industrial economy in the world to have come out of the war without having most of it's infrastructure bombed to kingdom come probably has a lot more to do with the fact we entered a massive economic boom after the war. This would seem to be especially true given the fact that most of the things we spent money on during the war were either used to blow other things up, or weren't exactly items that could be put to a viable economic use outside of a military setting.
Krugman's true failure here, of course, is that he ignores the lesson that Frederic Bastiat taught some 160 years ago when he set forth what has come to be known as the Broken Window Fallacy:
Have you ever witnessed the anger of the good shopkeeper, James B., when his careless son happened to break a square of glass? If you have been present at such a scene, you will most assuredly bear witness to the fact, that every one of the spectators, were there even thirty of them, by common consent apparently, offered the unfortunate owner this invariable consolation—"It is an ill wind that blows nobody good. Everybody must live, and what would become of the glaziers if panes of glass were never broken?"

Now, this form of condolence contains an entire theory, which it will be well to show up in this simple case, seeing that it is precisely the same as that which, unhappily, regulates the greater part of our economical institutions.

Suppose it cost six francs to repair the damage, and you say that the accident brings six francs to the glazier's trade—that it encourages that trade to the amount of six francs—I grant it; I have not a word to say against it; you reason justly. The glazier comes, performs his task, receives his six francs, rubs his hands, and, in his heart, blesses the careless child. All this is that which is seen.

But if, on the other hand, you come to the conclusion, as is too often the case, that it is a good thing to break windows, that it causes money to circulate, and that the encouragement of industry in general will be the result of it, you will oblige me to call out, "Stop there! your theory is confined to that which is seen; it takes no account of that which is not seen."

It is not seen that as our shopkeeper has spent six francs upon one thing, he cannot spend them upon another. It is not seen that if he had not had a window to replace, he would, perhaps, have replaced his old shoes, or added another book to his library. In short, he would have employed his six francs in some way, which this accident has prevented.

Let us take a view of industry in general, as affected by this circumstance. The window being broken, the glazier's trade is encouraged to the amount of six francs: this is that which is seen.

If the window had not been broken, the shoemaker's trade (or some other) would have been encouraged to the amount of six francs: this is that which is not seen.

And if that which is not seen is taken into consideration, because it is a negative fact, as well as that which is seen, because it is a positive fact, it will be understood that neither industry in general, nor the sum total of national labour, is affected, whether windows are broken or not.
This isn't the first time that Krguman has made an argument like this. Only three days after the September 11th attacks, he wrote this:
[T]he direct economic impact of the attacks will probably not be that bad. And there will, potentially, be two favorable effects.

First, the driving force behind the economic slowdown has been a plunge in business investment. Now, all of a sudden, we need some new office buildings. As I've already indicated, the destruction isn't big compared with the economy, but rebuilding will generate at least some increase in business spending.
World War II didn't create economic growth, and neither did the September 11th attacks. If anything, the monetary value of what they destroyed, and the investment that was foregone because of the spending they created, far outweighed and "value" they brought to the economy. The fact that an economist like Krguman can't understand that makes me glad he's just writing a column for the Times and not in a position where he could do real damage.
Update: Victor Davis Hanson does an excellent job of refuting the hypothesis put forward by Krugman (and several of the commenters below) that World War II spending somehow created the post-war boom:
I'm not an economist, but as an historian, I consider this an abject misreading of the postwar period, at least through the early 1950s. The war years were characterized by frenetic hyperactivity: Americans worked long hours, women were brought into the work force, new towns and manufacturing centers sprang up, and people gave up necessities — all on the assurance that this furious pace and consumer scarcity would be short-lived.

As WWII ended and the clean-up began, there was an enormous amount of pent-up global demand for goods. Given the wreckage in Europe, Japan, and Russia and the underdevelopment of India, Asia, and South America, we were about the only ones with the industrial and commercial wherewithal to supply the world rebound — often receiving cheap oil, gas, minerals, and interest in exchange, which supplemented our own vast supplies of comparatively cheap and easily recoverable resources. Nor should we forget the psychological element: Americans, after winning two wars, were enormously confident about their newfound international stature and influence.

At home, four years of consumer deprivation during the war and the weak demography of the 1930s had combined to create huge demand, all while society was increasingly leaving the farm for good and becoming suburbanized. The result was that in the late 1940s and 1950s, the birth rate soared and consumers enthusiastically made first-time purchases of washers, dryers, fridges, cars, etc. Thus, the American economy grew by leaps and bounds.
As Hanson points out, the position we are in today is far different from what we faced either before, or after, World War II. We aren't the only manufacturing economy in the world anymore, and we probably aren't even the most efficient manufacturing economy at this point. To the extent that there is worldwide demand that to be satisfied, it is more likely to come from China, or South Korea, or India, or Brazil, than it is from the United States. Moreover, the debt we owe today isn't owed to American banks and American bondholders, but to foreign banks many of which are controlled by foreign governments. That's a horse of a different color.
Krugman's central hypothesis, that we can spend our way out of this recession, has already been dis-proven. His argument that we need something on the scale of World War II era investment ignores the facts of history, and the reality that we just can't afford to do that anymore.
Update (Steve Verdon): Doug is right on this one. While there was massive debt financed fiscal spending during WWII the spending was not what lead to the follow economic growth after WWII. The broken window fallacy is indeed correct, but there is another factor here: suppressed consumer demand. During WWII consumer spending was extremely suppressed to feed the war machine. For example, you couldn't have people buying new tires when the rubber was needed for the war effort. You can see it in the update that quotes Victor Davis Hanson.
The idea that workers were paid good wages is nonsense too. Wages were capped by the government to help keep the debt down. This immediately should call into question the "debt is good" hypothesis Krugman has put forward. If rising debt levels was not only not a problem, but would lead to an economic boom why cap wages? Incidentally, it was this cap in wages that brought about one of our current problems regarding debt as well as health care. With wage caps employers had trouble competing for workers, so to get around the wage cap they competed on benefits packages, notably health care packages which were not subject to the cap and not subject to taxation.
The borrowing point that Tano raises in comments is also highly suspect. We borrowed mainly from ourselves–i.e. it was Americans buying war bonds that financed the war. Thus, his ancillary claim of rising standards of living is suspect. Added on top that many consumer goods simply were not available because resources were diverted to the war effort and it becomes even more suspect. Finally, in the later stages of the war obtaining the money to continue fighting the war was not an easy proposition. There was quite a bit of effort put into pushing war bonds on the public. The idea that there was this pile of money that we borrowed from with little or no trouble or cost is just not true.
And there was two other factors at work in 1937-1938 besides federal spending. Taxes were also raised and the money supply also contracted. These policies would also tend to have negative effects on economic growth. Adding on Roosevelt's extremely anti-business rhetoric and it isn't surprising that the economy went back into recession.
And this kind of viewpoint in the comments is simply staggering.
That WWII ended the depression was taught in my schools, and seconded by my dad. It seems an odd thing to hang a very conventional wisdom on Krugman, as his "bizarre point."
This was not Doug's original point. I don't see where Doug claims that the Great Depression did not end due to WWII, although I think one can make that case considering that the economy was growing at a rapid pace from 1933 – 1937. Doug was questioning the claims of follow on growth due to investments made during WWII.