Economic Pessimism Hits Another High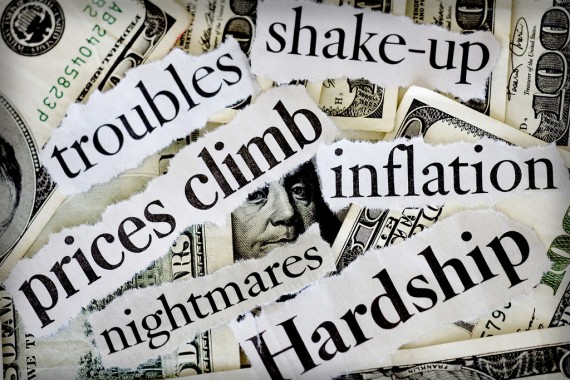 A new CNN/Opinion Research poll shows, not surprisingly, that Americans continue to become more pessimistic about the country's economic future:
Washington (CNN) – Americans have a bad case of the economic jitters, as recent drops in the stock market have been accompanied by a sharp rise in the public's economic pessimism, according to a new national poll.

And a CNN/ORC International survey [PDF] released Monday also indicates that the public is split on last week's agreement to raise the nation's debt ceiling, with more than six in ten saying the deal benefits the rich at the expense of the poor and middle class.

According to the poll, 60 percent now say that the economy is still in a downturn and getting worse. That's up 24 points from April, when a plurality believed that things had stabilized.

"Since the question was first asked in the spring of 2009, the number of Americans who said the economy was in a downturn had never been higher than 40 percent," CNN Polling Director Keating Holland said. "The jump in economic pessimism is across the board – a majority of every major demographic and political subgroup thinks the economy is in a downturn and getting worse."

Three-quarters of people questioned now say that things are going badly in the country today, a 15-point increase since May. Just 24 percent say things are going well, the lowest figure since April of 2009.

There are many reasons for the steep increase in economic pessimism, but the stock market is clearly weighing on the minds of many Americans. More than half of people questioned say they have money invested in stocks, either directly or through 401k plans, IRAs and the like. And most say that the recent fall of the stock market affected their family's financial position, 16 percent in a major way and another 39 percent in a minor way.

"To put those numbers in perspective, in October of 1987, when the stock market had its biggest one-day loss in history as measured by percent decline, only 4 percent said they were affected in a major way and only 23 percent were affected in a minor way," adds Holland.

But it's more than Wall Street – six in ten say their confidence in the American economy was unaffected by the recent drop in the stock market, indicating that the public had already begun to lose confidence before the markets tanked.
I can't say I blame people for feeling this way, can you?