Ecuador Stepping Back On Snowden Asylum Offer?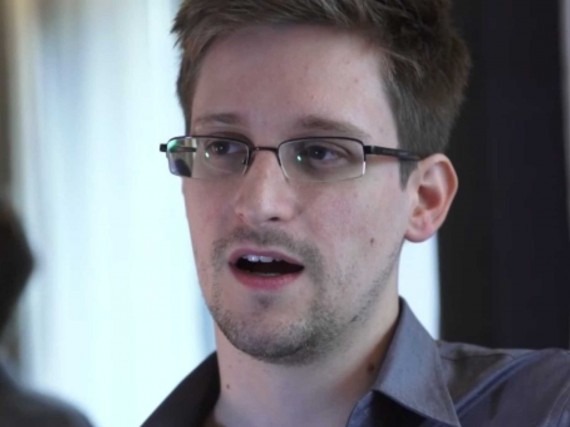 The Government of Ecuador appears to be stepping back from  its offer of asylum to Edward Snowden:
PORTOVIEJO, Ecuador — President Rafael Correa said Sunday that while there were weighty arguments for granting asylum to the fugitive American intelligence leaker Edward J. Snowden, it was up to Russia to decide what happens to him.

But with Russian officials maintaining that Mr. Snowden is not their problem, the president's remarks added to a growing sense that Mr. Snowden is stuck in geopolitical limbo in a Moscow airport, where he has apparently been since he flew there from Hong Kong on June 23.

Mr. Snowden, who is wanted in the United States on charges of breaking espionage laws, has applied for asylum in Ecuador, but Mr. Correa said that his government could not begin to consider the request until Mr. Snowden reached Ecuador or one of its embassies. Mr. Snowden's American passport has been revoked; without it, he would appear to be unable either to pass through Russian immigration control or to travel on to another country.

"He's in the international area of the Moscow airport, but basically under the care of the Russian authorities," Mr. Correa said in an interview. "Strictly speaking, the case is not in our hands."

Russian leaders disclaim responsibility as well, noting that the transit zone of Sheremetyevo airport in Moscow, where Mr. Snowden is believed to be cloistered, is legally considered to be outside Russia's borders.

A Russian immigration official, speaking on the condition of anonymity, said that Mr. Snowden had not applied for a visa, which would be needed to leave the transit zone, and that he could remain there indefinitely if he wanted. There have been cases of asylum-seekers living in the transit zone for as long as nine months.

Dmitri S. Peskov, the press secretary to President Vladimir V. Putin of Russia, said in a radio broadcast on Sunday that Mr. Snowden's situation "is not one on the Kremlin's agenda." Mr. Peskov said in a separate interview that Mr. Snowden had not applied for asylum in Russia.

Mr. Correa said his ambassador to Moscow had met with Mr. Snowden on his second day at the airport, and that he had instructed the ambassador to see Mr. Snowden again, to tell him why Ecuador could not yet consider his application.

Mr. Correa provided some new details about how Mr. Snowden's truncated dash for refuge unfolded. He said that the country's foreign minister, Ricardo Patiño, probably discussed the possibility of asylum for Mr. Snowden when he met in London with Julian Assange, the founder of the antisecrecy organization WikiLeaks, several days before Mr. Snowden left Hong Kong.
There's been significant back tracking by he Ecuadoreans in this matter. When Snowden first arrived in Russia, he met with Embassy officials and others and was given official correspondence from the country's Foreign Minister that would have allowed him to travel legally to Ecuador without a passport. At some point early last week, that paper was revoked by Ecuador's President, according to some reports because of what he perceived to  be interference in Ecuadorean affairs by Julian Assange from his hideout in the embassy in London, although it may also have been due to pressure from U.S. officials who have been quietly reminding Correa of the damage that assisting Assange could do to trade an other relationships with the United States. So, now, Snowden is basically held up in the Transit Hotel in Moscow and unable to leave unless he has the cooperation of the Russians and, presumably, a visa from some other nations. How long this is going to last is anyone's guess.