Ed Rollins, Out As Bachmann Campaign Manager, Now Says It's A Romney/Perry Race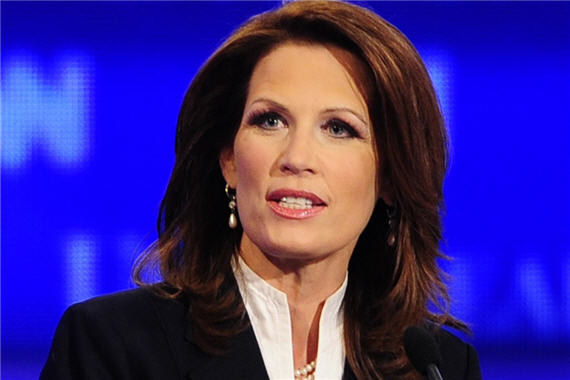 One of the strongest signals that Michele Bachmann intended to run a serious, professional Presidential campaign came when she hired Ed Rollins, most recently the manager of Mike Huckabee's 2008 campaign, as her campaign manager. To some degree, Rollins is likely responsible for the fact that the Bachmann campaign has managed to stay on message these past several months despite many distractions. Now, however, Rollins is on the way out:
Ed Rollins is going to be stepping back from day-to-day management of the Michele Bachmann campaign, and moving into a senior advisory role, he said in an interview.

Rollins said the reason for the change is personal — his health and the rigors of a campaign.

"I wish I was 40 years old, but I'm not," he told POLITICO. "I'm 68 years old, I had a stroke a year and a half ago. I'm worn out."

The change is coming just as Bachmann is entering a new phase of the race, searching for the right way forward against the Rick Perry juggernaut, which has sucked away the oxygen since her Ames Straw Poll win.
(…)
Bachmann spokeswoman Alice Stewart, who worked with Rollins on the Mike Huckabee campaign in 2007, said, "The plan all along has been to restructure things after the straw poll. Ed has – and will always be – a valuable part of the campaign. Given his health, now is the perfect time for Ed to move out of the strenuous day to day activities and into a senior advisor role. After a tremendous Straw Poll victory, we look forward to building the team as we move closer to the caucuses and primaries."
Whither Michele Bachmann?

That's the question the Republican political class is asking itself: why the Minnesota congresswoman — who seemed primed to emerge as a major figure in the quest for the party's presidential nomination after her Iowa straw-poll win last month — seems to have slipped backward.

Even her campaign acknowledges that she is on the outside looking in at a developing two-man contest between Texas Gov. Rick Perry and former Massachusetts governor Mitt Romney.

"The Perry-Romney race is now the story, with us the third candidate," said Ed Rollins, Bachmann's campaign manager.
Rollins is right, of course. By some measures, Bachmann is in fourth place at this point, behind not only Romney and Perry but also Ron Paul. She has utterly failed to capitalize on her victory in the Ames Straw Poll, largely because it was overshadowed by Perry's entry into the race. At this point, it seems clear that, like Donald Trump and Herman Cain before her, Michele Bachmann has seen her 15 minutes of Presidential fame come to an end.