Edward Snowden Asks Ecuador For Asylum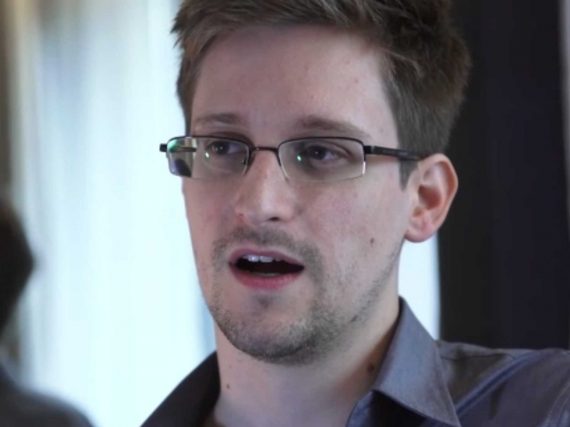 Mere hours after he landed in Moscow after a long flight from Hong Kong, it was revealed that Edward Snowden had asked the nation of Ecuador for asylum:
Edward Snowden, the former US intelligence contractor who leaked classified documents revealing US internet and phone surveillance, has asked Ecuador for asylum.

The request was confirmed by Ecuador's foreign minister on Twitter.

Mr Snowden had fled the US for Hong Kong but flew out on Sunday morning and is currently in Moscow.

A US extradition request to Hong Kong failed but it insists Mr Snowden should now be denied international travel.

Ecuador's Foreign Minister Ricardo Patino, who is in Vietnam, said on Twitter: "The Government of Ecuador has received an asylum request from Edward J. #Snowden."

Wikileaks said in a statement that Mr Snowden was "bound for the Republic of Ecuador via a safe route for the purposes of asylum, and is being escorted by diplomats and legal advisors from Wikileaks".

The anti-secrecy group said Mr Snowden's asylum request would be formally processed when he arrived in Ecuador.
Ecuador, you may recall, has already granted asylum to Wikileaks founder Julian Assange, who is currently residing in the Ecuadorean Embassy in London in order to avoid extradition to Sweden where he faces questioning and potential charges related to a sexual assault case. No doubt, Assange and Wikileaks have played some role in Snowden approaching Ecuador. Additionally, it likely helps that the current leadership of Ecuador is not exactly inclined toward the United States and unlikely to heed any extradition request that the United States may make if he ends up in that country. There's at least some speculation that Snowden will be leaving Moscow some time tomorrow, with Havana as a possible temporary stop before his ultimate destination which, presumably, would be Quito, Ecuador.
In other news, it was revealed today that the United States revoked Snowden's passport late last week after the criminal charges against him were revealed. Obviously, though, this was not a real bar on his ability to leave Hong Kong and arrive in Moscow. One presumes it would not be a difficulty for future travel to nations willing to accept him either.