Elizabeth Warren: I Hope Hillary Runs In 2016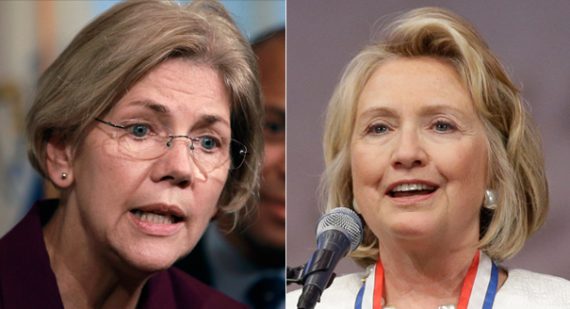 While she continues her book tour, Massachusetts Senator Elizabeth Warren is continuing to damp down Presidential speculation, this time by saying that she hopes Hillary Clinton does end up running for President:
Sen. Elizabeth Warren said Sunday she hopes Hillary Clinton will embark on a presidential run in 2016 – even as chatter about a White House bid heats up around the first-term Democratic senator from Massachusetts.

"All of the women – Democratic women I should say of the Senate – urged Hillary Clinton to run," Warren said in an interview on ABC's "This Week." "And I hope she does …. Hillary is terrific."

Warren is referring to a letter signed by all Senate Democratic women, including herself, last fall that privately encouraged the former secretary of state, senator and first lady to run for the White House in 2016. Though liberal activists want Warren for the presidency, the senator said in repeated interviews in the last week that she was not running in 2016.
Of course, this being American politics, everyone will assume that her continued denial of any interest in running is evidence that she is at least thinking about it. It appears to me, though, that Warren is likely being honest here. At least if Hillary runs, I doubt we'll see Warren enter the race for the same reason that many top tier Democrats are likely to stay out of the race. If Hillary doesn't run for some reason, though, then I would expect we'll see some in the party turn to Warren. What she does if that happens is something we'll have to wait to find out.