Elizabeth Warren's Fundraising Hypocrisy
She decries swanky fundraisers and big money donors while benefiting from both.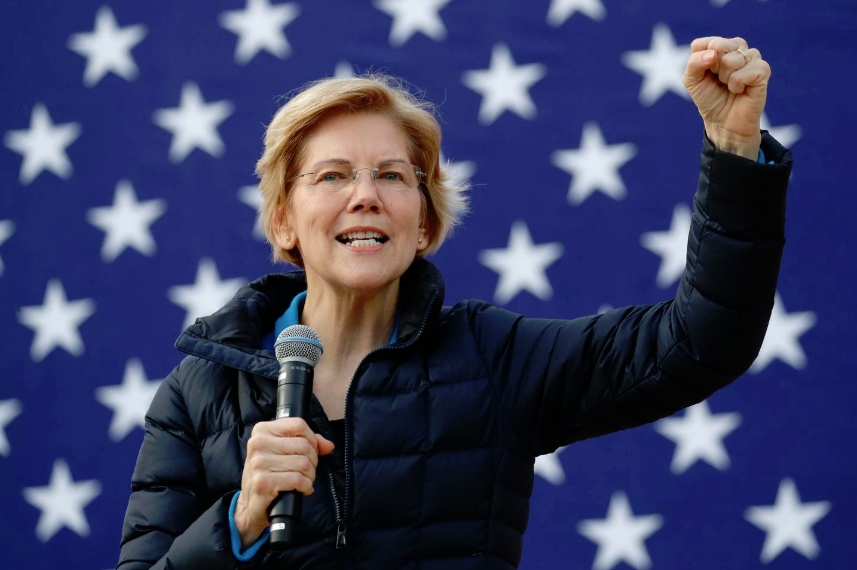 Ed Rendell, the Democratic former mayor of Philadelphia and governor of Pennsylvania, has an op-ed in WaPo titled "I like Elizabeth Warren. Too bad she's a hypocrite." The essence of his provocative charge:
Shortly after announcing her candidacy for the Democratic presidential nomination in February, Warren said she would shun high-dollar fundraising events. "That means no fancy receptions or big money fundraisers only with people who can write the big checks," Warren wrote in an email to supporters.

Now, Warren has every right to make that pledge even if she had obtained significant contributions from donors in the past. Doing that didn't make her a hypocrite. But there are two other reasons why the description applies.

First, because she transferred $10.4 million from her Senate reelection campaign to her presidential campaign fund. More than $6 million came in contributions of $1,000 and up, as the New York Times recently noted. The senator appears to be trying to have it both ways — get the political upside from eschewing donations from higher-level donors and running a grass-roots campaign, while at the same time using money obtained from those donors in 2018.

[…]

Second, Warren attacked former vice president Joe Biden for holding a kickoff fundraiser in Philadelphia in April, which she criticized as "a swanky private fund-raiser for wealthy donors" in an email to supporters the next day.

Well, I helped organize that affair, and I thought her attack was extremely hypocritical because nearly 20 of us who attended the Biden fundraiser had also given her $2,000 or more in 2018 at closed-door fundraisers in "swanky" locations.

Warren didn't seem to have any trouble taking our money in 2018, but suddenly we were power brokers and influence peddlers in 2019. The year before, we were wonderful. I co-chaired one of the events for the senator and received a glowing, handwritten thank-you letter from her for my hard work.
There's more to the piece, but that's the gist of his argument.
Despite the fact that Rendell has a dog in the fight—he's a supporter of Warren's rival, Joe Biden, and a key Democratic fundraiser—his charge strikes me as fair. Warren is indeed having it both ways here.
But Warren's garden-variety hypocrisy is less interesting than the nature of the game that inspired it. I think Warren sincerely believes there's something unseemly, undemocratic even, about swanky fundraisers courting fatcats. But there's essentially no way around it in the modern campaign environment unless you're a media sensation like Donald Trump.
A few days back, the excellent NYT podcast The Daily had an episode title "The Sudden-Death Phase of the Democratic Primary." It argued that, more than ever, this campaign cycle favored Washington insiders.
Whereas, in previous campaigns, successful but largely unknown governors like Jimmy Carter, Michael Dukakis, Bill Clinton, and Howard Dean could introduce themselves to a national audience and compete for the Democratic nomination, they're now at a decisive disadvantage. And Warren is illustrative of that: U.S. Senators, in particular, tend to have massive campaign war chests that they're allowed to transfer to another federal campaign. Governors are unlikely to have that kind of money on hand and, even if they do, are legally prohibited from spending it on a federal election.
Which makes Warren's game not only hypocritical but unsporting. Those without the ability to transfer millions of dollars donated to them by people for another race (and who, like Rendell, might actually prefer them in this race) have to have some way of catching up. And, unfortunately, the easiest way is to hold swanky fundraisers.