Enrollment Drops In Nation's Largest School Districts, Educators Still Wedded To The Past
As public education continues to wallow in the past, some parents are looking elsewhere for alternatives.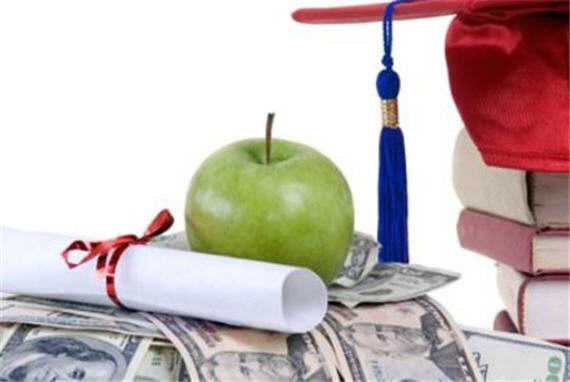 Last week, The New York Times ran a story that got very little notice, but which poses some interesting questions for the future of American public education. Essentially, the report tells us that many large school districts across the United States are noticing a significant drop in enrollment, significant enough that it's forcing them to cut teachers and other employees:
Enrollment in nearly half of the nation's largest school districts has dropped steadily over the last five years, triggering school closings that have destabilized neighborhoods, caused layoffs of essential staff and concerns in many cities that the students who remain are some of the neediest and most difficult to educate.

While the losses have been especially steep in long-battered cities like Cleveland and Detroit, enrollment has also fallen significantly in places suffering through the recent economic downturn, like Broward County, Fla., San Bernardino, Calif., and Tucson, according to the latest available data from the Department of Education, analyzed for The New York Times. Urban districts like Philadelphia and Columbus, Ohio, are facing an exodus even as the school-age population has increased.

Enrollment in the New York City schools, the largest district in the country, was flat from 2005 to 2010, but both Chicago and Los Angeles lost students, with declining birthrates and competition from charter schools cited as among the reasons.

Because school financing is often allocated on a per-pupil basis, plummeting enrollment can mean fewer teachers will be needed. But it can also affect the depth of a district's curriculum, jeopardizing programs in foreign languages, music or art.

While large districts lost students in the 1970s as middle class families left big cities for the suburbs, districts are losing students now for a variety of reasons. The economy and home foreclosure crisis drove some families from one school system into another. Hundreds of children from immigrant families have left districts in Arizona and California as their parents have lost jobs. Legal crackdowns have also prompted many families to return to their home countries.

In some cases, the collapse of housing prices has led homeowners to stay put, making it difficult for new families — and new prospective students — to move in and take their place.

But some say the schools are partly to blame. "We have record-low confidence in our public schools," said Kevin Johnson, the mayor of Sacramento and head of education policy for the United States Conference of Mayors. (He is married to Michelle Rhee, the lightning rod former chancellor of the Washington public schools and now an advocate for data-driven reform). "If we have high-quality choices in all neighborhoods, you don't have that exodus taking place," he said.

The rise of charter schools has accelerated some enrollment declines. The number of students fell about 5 percent in traditional public school districts between 2005 and 2010; by comparison, the number of students in all-charter districts soared by close to 60 percent, according to the Department of Education data. Thousands of students have moved into charter schools in districts with both traditional public and charter schools.

Although the total number of students in charter schools is just 5 percent of all public school children, it has had a striking effect in some cities. In Columbus, Ohio, for example, enrollment in city schools declined by more than 10 percent — or about 6,150 students — between 2005 and 2010, even as charter schools gained close to 9,000 students.
Walter Russell Mead comments:
Although the Times laments the fact that an increasingly competitive education environment is hurting traditional public schools, Via Meadia is more inclined to see this as a positive development. Competition is good. The pressure to compete for students (and their parents) by providing a higher quality education at a lower price is how you light a fire under people to improve the schools.
I agree completely.
For years now, education reform advocates have been talking about the benefits of competition in education. Public education is among the biggest monopolies in the United States. The laws of all 50 states require parents to send their children to school, so it's a "school mandate" if you will. Anyone running an operation where your customers are required to use your services has very little incentive to consider the views of the customer, be it parent or child, when it comes to how the business is run. Moreover, thanks to organization there are well-healed political entities such as Teacher's Unions that have the ability to exert far more political influence on legislators and school boards than parents (or students) could ever hope to.
The result is that, notwithstanding all of the hoary rhetoric, it really has never been true in public education that "the children come first." If that were true, then we wouldn't have incompetent teachers who are allowed to stay on the job, we wouldn't have school systems like New York City's where teachers who have been accused of misconduct are kept in "rubber rooms" and paid their full salary for years, we wouldn't have appallingly low scores on basic science and math tests compared to the rest of the world. If a student's education is the product that a school is supposed to be producing, then the school ought to be judged by the product they are producing. If that product is defective, then that's a pretty clear signal that there's something wrong with the teachers that were teaching that child. And yet, we hear far too many stories of incompetent teachers who are allowed to continue teaching thanks to the absurd (at least at the K-12 level) idea of tenure. Even more absurdly, when cutbacks are necessary, union contracts often end up requiring the most recently hired teachers to be the one let go regardless of the fact that they might just be the best, most inspiring teachers in the school system. That is not a policy compatible with the idea that the primary concern of the school system is "the children."
Given all of this, it's not entirely surprising that parents have been clamoring for decades for other options, whether that might be sending their children to a private or parochial school, or lobbying their local politicians for things like vouchers and charter schools, or even making the commitment to home school their children. Parents can see when their children are being cheated out of a good education, and they want alternatives. The real benefit of alternatives, though, is that they have the potential of actually making public schools better by forcing them to compete or students, and dollars, with other educational alternatives.
Or, at least that's how it's supposed to work.  As Mead points out, the way that many school systems seem to be reacting to this recent drop-off in enrollment makes no sense whatsoever:
[T]he bureaucracies want to respond by cutting services rather than administrative bloat and high overhead.Via Meadia suggestion: Try reinventing management as a way of saving money before cutting services. Don't cut foreign language teachers and art class; cut cumbersome work rules, sweetheart purchase agreements, and thin out the layers of patronage appointees who divert resources away from teaching into paper pushing.
That's a lot to ask of bueraucrats, politicians, and people wedded to the fading image of what public education used to be. However, it's the proper response to a changing environment and I suspect that those systems that respond properly will succeed while the ones that ignore it will continue to fail and continue to face increased pressure from parents for the right to be able to send their children to institutions that will actually give them the education they're entitled to.