Sanders Calls for Private Charter School Ban
I'm not sure his solution is correct or even legal. But the problem is very real.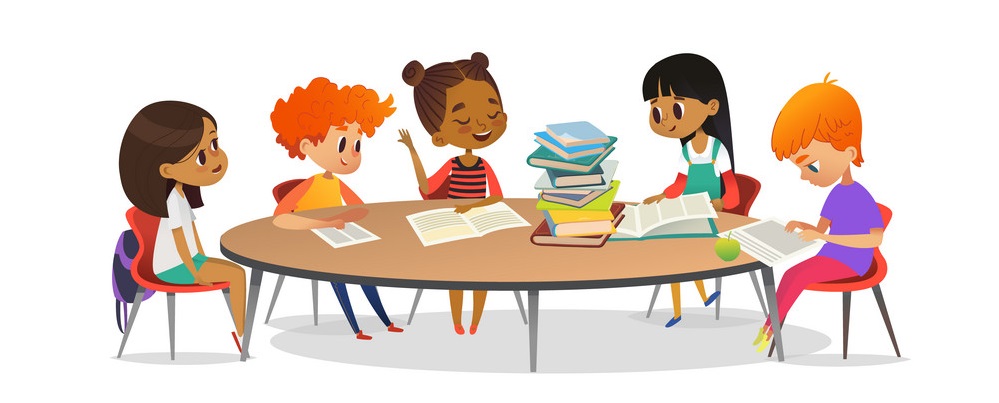 Bernie Sanders is scheduled to give a speech later today calling for major reforms to our public education system.
In a major education policy speech set to be delivered Saturday, Sen. Bernie Sanders will call for a ban on all for-profit charter schools, a position that puts him directly at odds with the Trump administration and becoming the first of the 2020 Democratic presidential candidates to insist on such a move.


The Vermont independent also will call for a moratorium on the funding of all public charter school expansion until a national audit on the schools has been completed. Additionally, Sanders will promise to halt the use of public funds to underwrite all new charter schools if he is elected president.


A senior Sanders campaign official shared the details of policy proposal with CNN ahead of the Sanders speech in South Carolina — the crucial early primary state where the African-American vote is a key voting base. The moratorium on the funding of public charter schools was initially called for by the NAACP; Sanders will say in his speech that he supports the group's efforts.


Sanders will also make the case that the growth of charter schools has done disproportionate harm to the black community because it has pulled public dollars away from community public schools.

He will give his speech in Orangeburg on the anniversary weekend of the historic Brown v. Board of Education Supreme Court decision that ruled that segregation in public schools was unconstitutional.

[…]

According to the campaign, Sanders will outline a series of reforms he deems necessary to charter school policy. Among them:

• Mandating that charter schools comply with the same oversight requirements as public schools
• Mandating that at least half of all charter school boards are teachers and parents
• Disclosing student attrition rates, non-public funding sources, financial interests and other relevant data
• Matching employment practices at charters with neighboring district schools, including standards set by collective bargaining agreements and restrictions on exorbitant CEO pay
•Supporting the efforts of charter school teachers to unionize and bringing charter schools to the negotiating table


Sanders will concede that the initial goal of charter schools — to help kids with unique learning needs — was admirable. But he will argue the system has been corrupted by wealthy activists who spent millions to privatize these schools, leaving them unaccountable and draining funds from the public school system.

—CNN, "Bernie Sanders will call for ban on for-profit charter schools"
I haven't studied the proposal or even the larger topic enough to know whether it's good policy. And I have serious doubts as to whether the federal government has the Constitutional authority to ban for-profit charter schools.
That said, inequality within our public school system is a serious problem. Quality varies wildly from school to school, partly because of community demographics and partly because we fund schools at a local level. Obviously, this creates disparate impacts based on race, income, and other social factors.
I'm in the process of remarrying and, with that, creating a blended family. Although the house I bought thirteen years ago with my late wife is much nicer than any I'd ever expected to live in—and have lived here by far longer than any previous home—it really doesn't meet our new situation very well. So, we're seriously exploring a move.
One of the reasons, naturally enough, is the state of the public schools. We live in Fairfax County, Virginia, the second most affluent county in the United States. Our combined household income is approximately twice the median for the county. Yet our schools suck: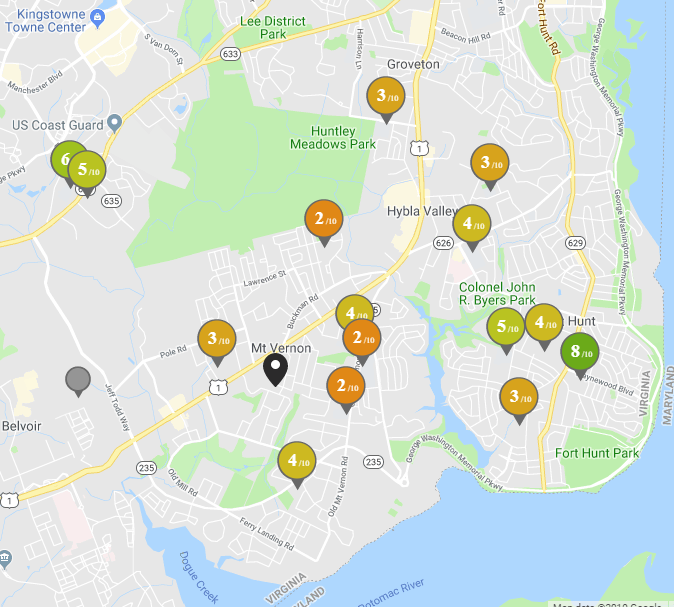 The elementary school within short walking distance of me is rated a 2 on a 10-point scale by GreatSchools.org. Oddly, we're not districted for that school but one about half a mile further down the road. It's also a 2. The middle school is a 4. The high school is a 2.
Because we moved Kim's mom down to be the nanny, I'm able to send my girls to the elementary school associated with her neighborhood. It's an 8–the only one on the map.
Why? Despite her immediate neighborhood being much less affluent than mine, her elementary school district is comprised entirely of single-family homes whereas everything from mini-mansions to apartments to trailer parks feed into my local school.
Still, the middle schools and high schools feed from multiple elementary schools and the schools they would go to down the road are both 4s. And, again, that requires me sustaining the expenses of a second household.
Moving 10 to 15 miles changes the picture entirely.
Here are the high schools for the greater area: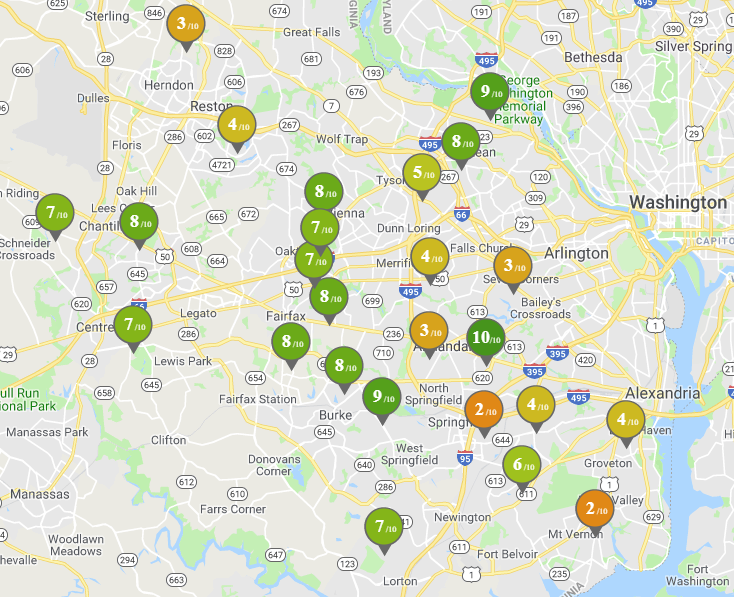 As you can see, there are sectors of 2's, 3's, and 4's—below average schools—and many pockets of 7's, 8's, and 9's—above-average schools.
The 10? Thomas Jefferson High for Math and Science. It's the top-rated school in the entire country. But it's also not a neighborhood school but a public STEM charter that's extremely competitive.
You will likely not be shocked to discover that there's a strong correlation between the rating of the school and the demographics. Most of the 2's, 3's, and 4's are majority black and Hispanic. Thomas Jefferson is two-thirds Asian.
Here are the middle schools: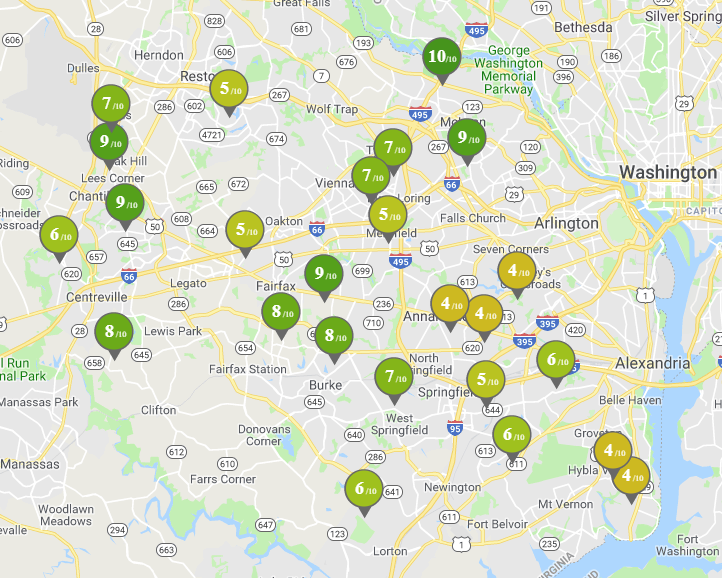 Again, rather stark. No 2's or 3's but lots of 4's and 5's. And tons of 8's and 9's.
The elementary schools are harder to show because there are so many of them and the interface defaults to showing the top-rated schools. So here are a couple of views using ZIP codes just a couple miles apart: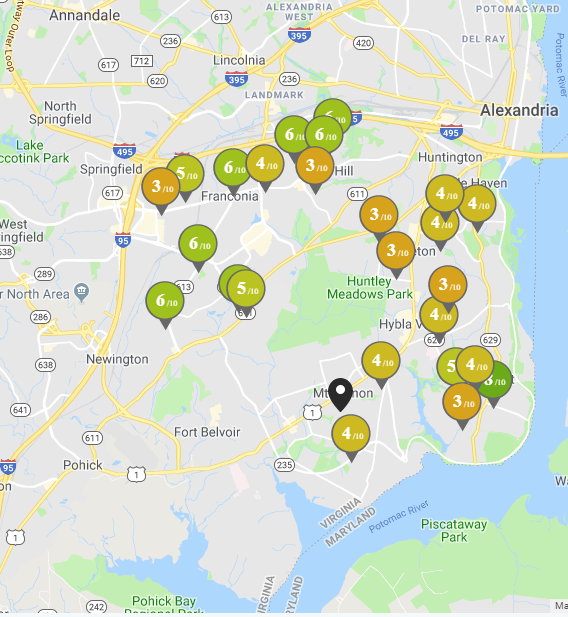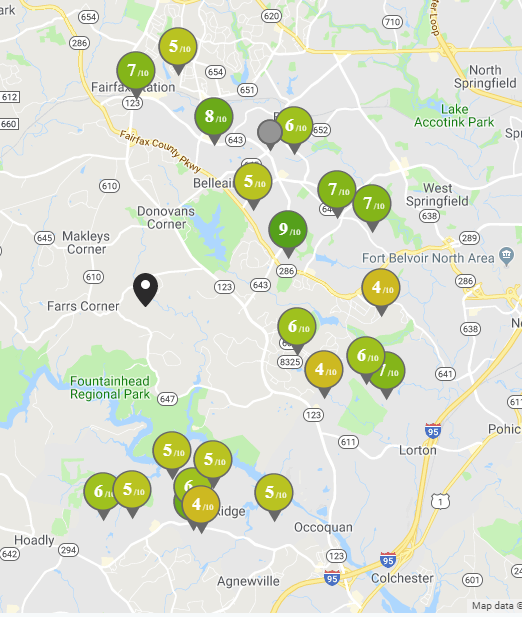 It's also worth noting that, because of the vagaries in which elementary schools feed into which middle or secondary schools* it's possible to be districted for a high school that's an 8 and an elementary school that's a 5. We've ruled out houses for precisely that reason.
And, of course, one can buy a house with an elementary school that's an 8 and a secondary school that's a 9 but either see a drop in the school ratings or, more insidiously, see the districting lines change and wind up going from an 8 to a 5.
Now, my late wife and I of course understood this situation somewhat when we bought the house. But we were newly married and childless. We hoped to and were lucky to have two kids but elementary school was a minimum of seven or eight years down the line and, as I put it at the time, we can't buy a house based on the theoretical educational needs of a theoretical child several years into a theoretical future. We might, after all, decide to move by then for any number of reasons.
Still, we vaguely understood that school districts mattered and considered that when buying. But, not as motivated by the schools or as equipped with the technology to easily analyze them with this level of granularity at the time, we ultimately decided that it didn't make sense to spend radically more money or buy significantly less house to buy in McLean or Great Falls rather than Alexandria—especially when the latter was more convenient for our extant jobs.
At the end of the day, our kids are going to be fine. We're both reasonably affluent. We both have doctorates. So they're going to get the resources they need to succeed in school.
But, given the undisputed importance of education in a modern society, the fact that school quality varies so much from neighborhood to neighborhood is astounding. The "2" school into which my house is districted and the "8" school in which my other house is districted are 4.2 miles apart. We're likely going to move 10 or 12 miles to buy into schools that are 8's and 9's. It's crazy—if not tragic—that that's an option.
And, of course, it's not an option for the people whose kids would most benefit from their kids being in great schools.
____________
*Oddly, despite a central county board of education, some areas have middle schools (7-8) and high schools (9-12) while others have secondary schools (7-12). And at least one community I've found has one elementary school for pre-K through 2 and another for 3 through 6.