Entire Gingrich Fundraising Team Quits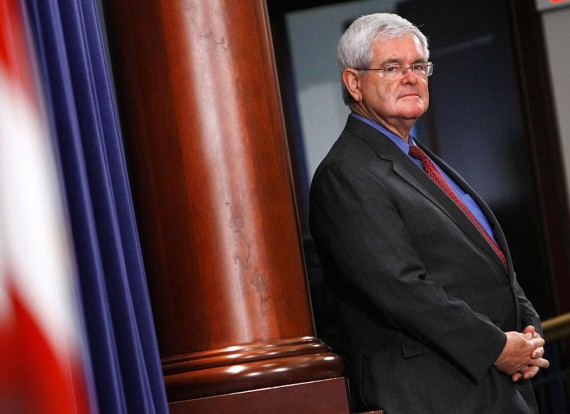 More defections from the Newt Gingrich for President campaign:
ATLANTA — The top fundraisers for Newt Gingrich's presidential campaign have abandoned his struggling bid amid anemic fundraising and heavy spending.

Campaign spokesman R.C. Hammond is confirming to The Associated Press that fundraising director Jody Thomas and fundraising consultant Mary Heitman have left the team.
At this point I think it's fair to say that Newt Gingrich's campaign exists only in his own mind.