EPA Employees Pooping in Hallway
Apparently, the EPA needs to start environmental cleanup a little closer to home.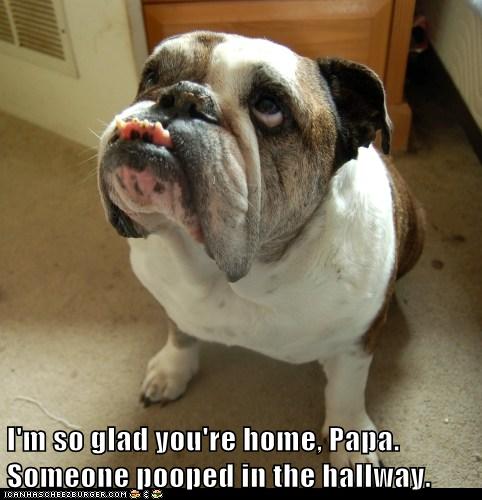 Apparently, the EPA needs to start environmental cleanup a little closer to home.
Government Executive ("EPA Employees Told to Stop Pooping in the Hallway"):
Environmental Protection Agency workers have done some odd things recently.

Contractors built secret man caves in an EPA warehouse, an employee pretended to work for the CIA to get unlimited vacations and one worker even spent most of his time on the clock looking at pornography.

It appears, however, that a regional office has reached a new low: Management for Region 8 in Denver, Colo., wrote an email earlier this year to all staff in the area pleading with them to stop inappropriate bathroom behavior, including defecating in the hallway.

In the email, obtained by Government Executive, Deputy Regional Administrator Howard Cantor mentioned "several incidents" in the building, including clogging the toilets with paper towels and "an individual placing feces in the hallway" outside the restroom.

Confounded by what to make of this occurrence, EPA management "consulted" with workplace violence "national expert" John Nicoletti, who said that hallway feces is in fact a health and safety risk. He added the behavior was "very dangerous" and the individuals responsible would "probably escalate" their actions.
Presumably, these incidents reflect a combination of mental illness, graft, and laziness. Any very large workforce (the EPA employs over 17,000 people) is likely to have some of this sort of thing, although hallway defecation is something I've happily not yet encountered in my career.
I can't help but speculate, however, that some of this is hostility towards the recent employment climate. Years of pay freezes, hiring freezes, sequestration, shutdowns, threats of shutdowns, and budget cuts are certainly creating a strain within the federal workforce. Yes, they're in a better position than those in the private sector, who've taken a big hit since the 2008 meltdown. But there's nonetheless an undercurrent of resentment, sometimes not all that well disguised.
Still—and I can't emphasize this enough—there's no call for pooping in the hallway.