Ethanol Tax Credit Expires After Three Decades
Congress eliminates a bad subsidy, but it's only because there's a worse one on the books.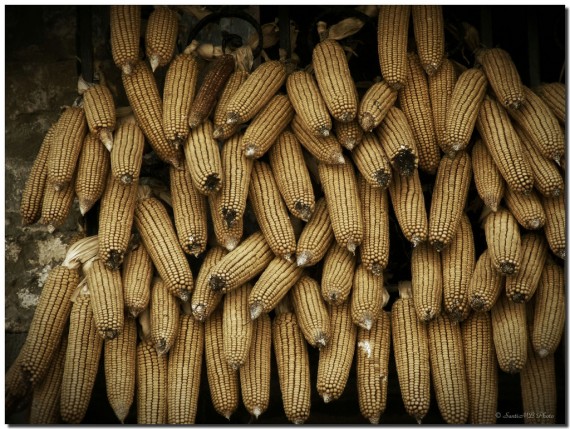 After 30 years during which it was the subject of controversy and, thanks to the Iowa Caucuses, Presidential politics, the Ethanol Tax Credit died a quiet death at midnight on New Year's Eve:
WASHINGTON — A federal tax credit for ethanol expired on Saturday, ending an era in which the federal government provided more than $20 billion in subsidies for use of the product.

The tax break, created more than 30 years ago, had long seemed untouchable. But in the last year, during which Congress was preoccupied with deficits and debt, it became a symbol of corporate welfare. Fiscal conservatives joined liberal environmentalists to kill it, with help from a diverse coalition of outside groups.

In the United States, most ethanol is produced from corn. The demise of the subsidy is all the more remarkable because it comes at the peak of the political season in Iowa, where corn is king.

"We are in a fairly prosperous period for agriculture," said Dean C. Taylor, a former president of the Iowa Corn Growers Association. "Agriculture has not been as much of a touchstone for presidential candidates this time around."

Mr. Taylor, who grows corn and soybeans in Prairie City, Iowa, east of Des Moines, said in an interview that the loss of the tax credit "will reduce the profit margin for a lot of people in the ethanol business." But, he added, "It won't be fatal as long as the demand for ethanol and gasoline remains strong."

Nearly 40 percent of the United States corn crop goes to ethanol and byproducts, including animal feed.

The Government Accountability Office, an investigative arm of Congress, said, "The increasing demand for corn for ethanol production has contributed to higher corn prices."

The higher prices have "created additional income for corn producers" but also appear to have increased costs to meat and poultry producers, big food companies, grocery shoppers and federal food programs, the Government Accountability Office said.

The tax credit, which cost the government nearly $6 billion in 2011, went to gasoline refiners that mixed ethanol with gasoline. The government has promoted ethanol and other biofuels as a way to reduce dependence on imported oil.

Michal L. Rosenoer, a policy analyst with the environmental group Friends of the Earth, said the end of the tax credit showed that "ethanol is no longer a sacred cow."

"The end of this giant subsidy is a win for taxpayers, the environment and people struggling to put food on the table," Ms. Rosenoer said. "Production of ethanol, with its use of pesticides and fertilizer and heavy industrial machinery, causes soil erosion and air and water pollution. And it means that less land is available for growing food, so food prices go up."

Ethanol proponents eventually accepted expiration of the tax credit without putting up a big fight.

"We may be the only industry in U.S. history that voluntarily let a subsidy expire," said Matthew A. Hartwig, a spokesman for the Renewable Fuels Association, a trade group for ethanol producers. "The marketplace has evolved. The tax incentive is less necessary now than it was just two years ago. Ethanol is 10 percent of the nation's gasoline supply."

In response to a question about how the loss of the subsidy might affect prices and supply, Mr. Hartwig said: "We don't expect the price of corn to fall or rise just because the tax incentive goes away. We will produce the same amount of ethanol in 2012 as in 2011, or more."

Representative Jeff Flake, Republican of Arizona, said, "With record deficits and a ballooning national debt, it was ludicrous to expect taxpayers to pay billions to prop up a mature industry that should be able to fend for itself."
The end of this tax credit is long overdue, of course. Of all the alternative energy forms out there, corn-based ethanol is perhaps the less efficient in terms of the actual costs required to produce the product. In the long run, in fact, factoring in the production process leads to the conclusion means that corn ethanol is no more green than petroleum-based fuels, and perhaps less so.
Of course, this being Washington and crony capitalism being what it is, there's another tax credit out there that is still alive:
What the industry doesn't want to see, however, is an end to a separate tax credit for ethanol made not from corn but non-foodstuffs like switchgrass, wood chips and even the leaves and stalks of corn.

Known as cellulosic ethanol, no one is selling it just yet due to its higher R&D and production costs. But the industry hopes to soon, and the production tax credit is up to $1.01 per gallon.

The industry earlier this month asked Congress to extend that credit, set to expire on Dec. 31. 2012, for five years but lawmakers did not act before recessing last week.
Timothy Carney, meanwhile, argues that the expiration of the ethanol tax credit doesn't really matter:
Why would an industry give up a subsidy? Maybe because it wasn't subsidizing the industry anymore. Thanks to the ethanol mandates in the 2005 and 2007 energy bills, ethanol demand is now driven by mandates rather than tax credits.
Moreover, as Carney pointed out back in July, the elimination of the tax subsidy does nothing to eliminate the biggest subsidy to the ethanol industory, the Congressional requirements enacted during the Bush Administration that all American gasoline include mandated percentages of ethanol:
[T]he 2005 energy bill created an ethanol mandate, requiring refiners to use a certain amount of ethanol every year. The 2007 energy bill expanded the mandate, and in 2011, refiners are required to use 13 billion gallons of ethanol. This mandate now sets demand, with the tax credit having little or no effect. The Congressional Budget Office recently wrote: "In the future, the scheduled rise in mandated volumes would require the production of biofuels in amounts that are probably beyond what the market would produce even if the effects of the tax credits were included."
So the reason the industry isn't complaining too much about the end of the tax credit isn't because they have suddenly gotten religion and realized that they don't need government help to push a product that nobody seems to want, it's because they are now benefiting from the most powerful subsidy of all, mandated demand. It's as if Congress decided that all fast food hamburgers sold in the United States must include a certain quantity of lettuce and then eliminated a tax credit to lettuce farmers. The industry wouldn't complain because the new mandated demand subsidy is far more valuable to them, and far harder to repeal once it is enacted, than a tax credit.
The ethanol tax credit is gone, and that's a good thing, the fact that it took 30 years to kill this monster is just another demonstration of how difficult it is get rid of these vestiges of crony capitalism once they've made their way into the law. While the tax credit may be dead, though, ethanol subsidies are still very much with us. Not only does that mean that we'll continue producing an environmentally dubious product in the name of "energy independence," it also means that we will continue to suffer the economic distortions that the subsidy creates. It's already been fairly well established that artificially increasing demand for corn-based ethanol has increased the cost of corn. As James Joyner noted in September, this policy has had the effect of increasing worldwide grain prices, as well as the price of meat given the fact that corn is used as feed for cattle, pigs, and chickens.
How about this, how about we eliminate all the subsidies for all forms of energy and let them compete with each other and see what wins? Radical concept I know. And what would those poor K Street lobbyists do with their day?