Federal Reserve: Americans' Wealth Fell 40% During Recession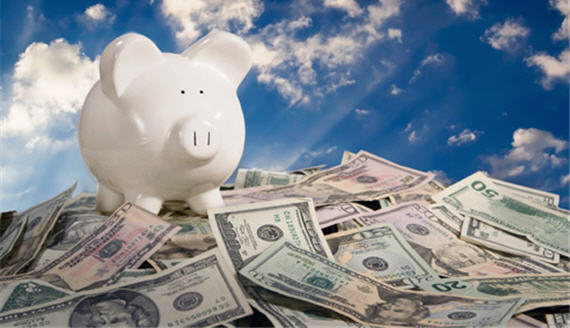 The economic downturn that began five years ago did quite a bit of damage to Americans' portfolios:
The Great Recession wiped out nearly two decades of Americans' wealth, according to government data released Monday, with middle-class families bearing the brunt of the decline.

The Federal Reserve said the median net worth of families plunged by 39 percent in just three years, from $126,400 in 2007 to $77,300 in 2010. That puts Americans roughly on par with where they were in 1992.

The biggest drops occurred among middle-income Americans, whose wealth was inextricably linked to the housing market boom and bust. Meanwhile, the wealthiest families actually saw their median income rise slightly.

The data represents one of the most detailed looks so far how Americans' finances have weathered the economic downturn. It underscores both the depth of the wounds of the financial crisis and how far many families remain from healing.

"It's hard to overstate how serious the collapse in the economy was," said Mark Zandi, chief economist for Moody's Analytics. "We were in freefall."
Not surprisingly, the biggest loss came in the real estate area:
The implosion of the housing market inflicted much of the pain. The value of Americans' stake in their homes fell by 42 percent in those three years to just $55,000. The poorest families suffered the biggest loss of wealth from the drop in real estate prices. But middle-class Americans rely on housing for a larger part of their net worth. For some, it accounts for just over half of their assets. That means every step downward is felt more acutely.

Rakesh Kochhar, an economist at the Pew Research Center, calls this phenomenon the "reverse wealth effect." As consumers watched the value of their homes rise during the boom, they felt more confident in spending more money even if they did not actually cash in on the gains. Now, the moribund housing market has made many Americans wary of spending, even if their losses are just on paper.
Perhaps we would all have been better off if, prior to 2007, people realized that the profits were just on paper too.