Fifteen 9/11s
Another grim milestone.
As Steven Taylor noted earlier this afternoon, the United States is almost certainly under-counting the death toll from COVID-19. And there's no question that we're undercounting the number of infected people, given that we're so far behind in testing.
But, even with our imperfect numbers, the disease has already killed more Americans than the 9/11 attacks fifteen times over.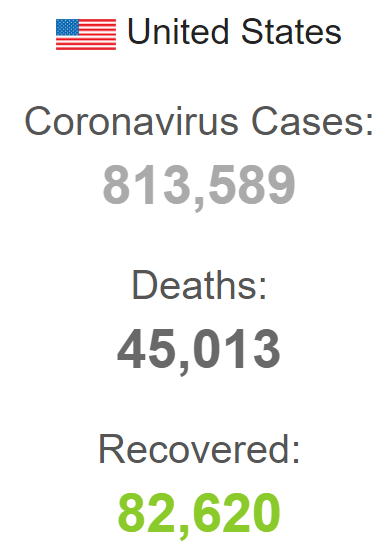 We matched the 9/11 attack toll on March 31—precisely three weeks ago today. A week later, we were at four 9/11s. A mere five days ago, we were at eleven—the figures coming in so fast that I missed going past ten earlier the same day.
What the death toll would look like had we gone the "herd immunity" route, I haven't the foggiest but it would certainly be many times more than it has been.