Ford-Kavanaugh Hearings Reinforce Previous Conceptions
An ugly day for the United States Senate and the United States of America.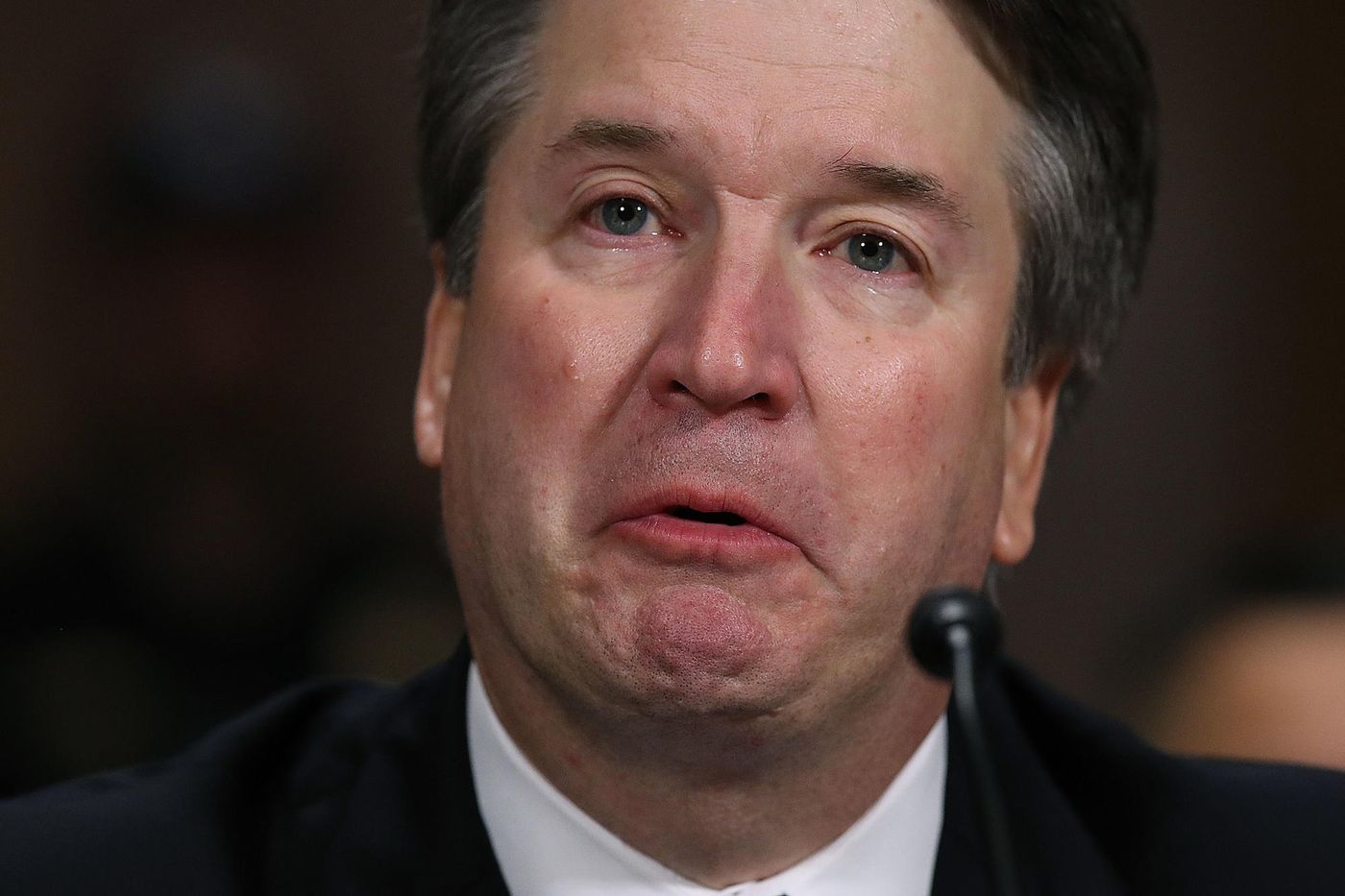 Yesterday morning, I believed Senate hearings including testimony only from Christine Blasey Ford and Brett Kavanaugh would leave little settled. It seemed obvious that an impartial investigation was needed before any public hearings and that we needed to also hear from Mark Judge as well as the two other named accusers of Kavanaugh. Barring that, the hearings would be a farce and a party-line vote on Friday would be a disaster for all concerned.
The hearings did nothing to dispel any of that. Indeed, they were even more of a farce than I feared. Republican Senators set up the rules of the circus and Democrats were rightly angry about it. Both seemed more interested in preening before the voters than in getting to the truth.
Then again, my longstanding view was that hearing Ford reiterate her on-the-record charges and Kavanaugh reiterate his on-the-record denials would get us nowhere. Judging by my Twitter feed and my own reaction, that remained the case.
My Must-Read list, which is heavy on national security professionals and certainly leans Democratic, mostly loved Ford, with many praising her as a hero. But that was their starting position. Because she was on during the busiest part of my work day, I only caught parts of her testimony live but thought she acquitted herself well. This was the first time I'd heard her voice or seen her at all other than the two photographs that had been circulating for weeks but she was pretty much what I expected. She came across as a polished professional psychologist who has spent her whole life dealing with a sexual trauma and studying its effects. She was, as someone on my Twitter feed noted, both a victim and an expert witness. But, again, I went into it thinking that she'd been the victim of sexual assault.
I was able to watch most of the first two hours or so of Kavanaugh's testimony live and this, too, was the first time I'd seen him on television, having previously consumed all of my information about him through reading. He came across as something of an entitled jackass, which confirmed my pre-existing expectations. His incredibly emotional opening statement, during which he seemed on the verge of tears most of the time, was uncomfortable. It's not how I or most men I know would have comported ourselves in a similar situation. But he projected himself as someone genuinely outraged to be accused of a heinous crime that he didn't commit.
As I noted during my live Twitter reaction, "So here's Brett Kavanaugh's dilemma. If he's innocent, [he's] right to be outraged and self-righteous about the indignity of being accused of such heinous crimes. But, despite his expressed sympathy for Ford, he's calling her memory of worst moment a lie."
Nothing in his statement or responses to the first two rounds of questions (all that I heard) changed my mind. I still don't think he's a rapist, let alone somebody who routinely attended gang rape parties. But he was certainly an entitled bro who drank a lot and, quite probably, acted badly toward girls. Then again, that's what I thought at the outset.
While I didn't see the video, what I've read of the Fox News interview he did a couple days before the hearings made me uncomfortable. I don't think it's appropriate for Supreme Court nominees to be lobbying the Republican base for support. And I think he went too far in trying to burnish his high school reputation. While he didn't go so far as to portray himself as a "choir boy," the meme many on the left were pushing, he almost certainly underplayed how much he drank in school and overplayed how well he treated the girls.
He doubled down on this during the hearings. He took a page from Clarence Thomas' playbook and railed at the injustice of the proceedings and the indignity of having his reputation dragged through the mud based on uncorroborated charges. I was okay with that. I was, however, uncomfortable with the partisanship he displayed. I'm fully cognizant that the reality of the proceeding is that he's unlikely to get any Democratic votes and that he therefore needed to rally the Republican caucus. But the way he did it further taints his ability to do the job for which he's lobbying.
He was pugnacious towards some of his Democratic interlocutors and, in some cases, notably the exchange with Sheldon Whitehouse, I found it effective and even a bit amusing. Some of the questions were in fact condescending and lacking in probative value. But I think it backfired when he used the same tactics with female Senators. The optics of that are always bad, like it or not, and that's especially the case when the question at hand is his treatment of women. But being an entitled jackass doesn't make you a rapist.
Further, while I believed him when he denied the accusations at hand—both Ford's and those of the other named accusers—he strained credulity in his constant underplaying of his drinking ("I liked beer") and, especially, his attempt to spin some embarrassing things in his yearbook as other than what they clearly were. I frankly don't care that, as immature teenagers at an all-boys school, he at his friend judge exchanged "Have you boofed yet?" quips. But it simply makes no sense that it was a fart joke. And the notion that a bunch of the bros put "Renate Alumnus" on their pages as a way to honor some girl at another school who they greatly admired is simply not credible.
Unlike many, I'm actually prepared to believe his Fox News interview assertion that he was a virgin in high school and well after, especially in the Catholic (and Bill Clintonian) sense. I find it perfectly plausible that he let on to his high school bros and people he knew in college that he was a player while at the same time remaining a technical virgin. Furthermore, I don't care one way or the other.
My strong preference would have been for Kavanaugh to simply admit that, well into his college days, he routinely drank way too much. That, no, he never blacked out such that he would forget having attempted to rape someone but that, sure, he was a drunken jackass on way too many occasions. And that, while he was actually nice to young Renate in person, he went along with peer pressure and pretended that he'd had sex with her and putting that slogan on his yearbook page. None of that would disqualify him from the Supreme Court. I'm not sure that his lying about it, for what I think are perfectly understandable reasons—he may well be genuinely ashamed of the "Alumnus" thing and not want to go on national television and say that she had a reputation as an easy lay in high school—does, either. While I take perjury seriously, let alone for judges, this isn't a material matter and a tawdry thing, indeed, for public airing.* But it's certainly not a good look, either.
At the same time, I couldn't in good conscience vote for him at this point. Certainly, not without the investigation the Democrats are quite reasonably demanding. Not without hearing from Mark Judge.
And maybe not at all.
The problem at this point is that, while I don't believe we have enough evidence to think that he's a rapist or even serial harasser, too many women do. Absent some sort of definitive proof that Ford made up the story out of whole cloth—which I don't think happened and would be impossible to prove, anyway—there's simply no way for him to clear his name. Women believe his accuser because most of them have been repeatedly harrassed and, in many cases, assaulted themselves. And, fairly or not, they see those men in Kavanaugh.
Like it or not—and I don't—the fact of the matter is that a huge number of women will take Kavanaugh's confirmation as a sign that the country, and certainly the Republican Party, don't value their experiences or think sexual assault is disqualifying. Intellectually, that strikes me as a non sequitur. But this is an incredibly emotional issue. And, to the extent that Kavanaugh becomes the deciding vote to overturn Roe or otherwise rules on issues that pertain to women, not only will the legitimacy of those rulings will be tainted but the image of Kavanaugh maniacally laughing while assaulting 15-year-old Christine Blasey will come to mind.
If Kavanaugh is innocent of the most serious charges against him, as I still believe, that's a grave injustice. But it seems baked in at this point.
Update (Doug Mataconis): I've posted my own summary of, and impressions from, yesterday's hearing. By and large, I am left in the same position as James at the end of this mess.
______________
*Yes, I'm aware of the irony that Kavanaugh wanted all manner of tawdry details when he was working for Ken Starr. But I think an investigation for actions taken as a 49-year-old President in the Oval Office is a different matter than teenage yearbook bragadoccio.