Stop the Kavanaugh Farce
A wave of allegations against Supreme Court nominee make voting on him tomorrow untenable.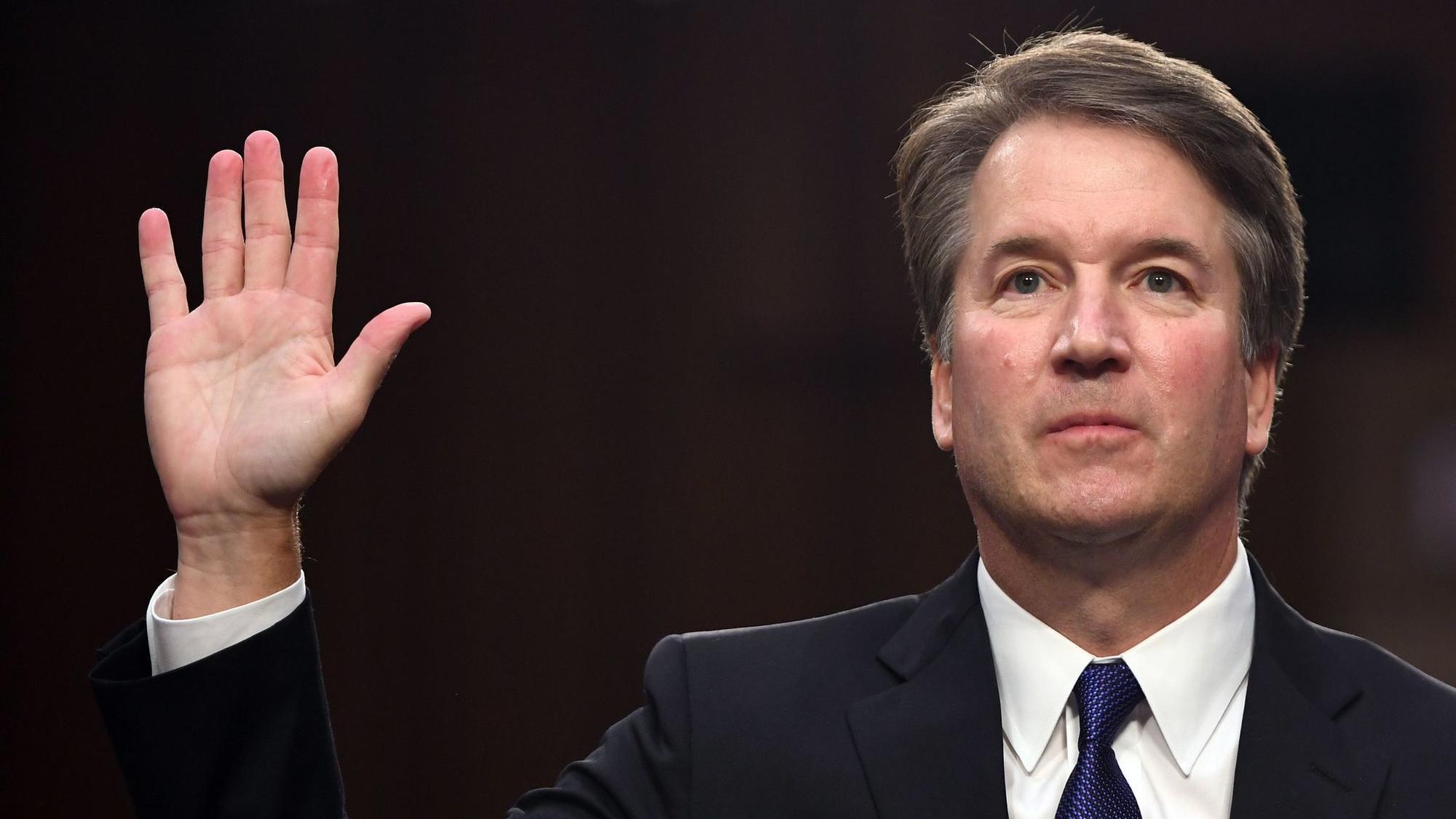 A wave of allegations against Supreme Court nominee Brett Kavanaugh have emerged over the last 24 hours, most of them incredible. Additionally, two separate men have reportedly come forward to claim that they, not Kavanaugh, were the one who attempted to rape young Christine Blasey. Meanwhile, the Senate Judiciary Committee plans to go forward with hearings at 10 Eastern and then rush through a vote tomorrow morning. That's simply unacceptable.
As I've made clear in previous postings, I both believe Christine Blasey Ford suffered some sort of sexual trauma in her teenage years. While I'm skeptical about the fact that her memory has become more detailed as the story has unfolded—she's now sure what year the attack took place, for example—there's simply no reason a woman of her standing would make up these allegations. At the same time, I'm not persuaded that Kavanaugh was the perpetrator.
The second accuser, who is even fuzzier on the details and who concedes she was exceedingly intoxicated at the time, is less credible. But her story is actually much more plausible. Humiliating a drunken girl to gain the admiration of his social circle seems consistent with countless descriptions of not his own behavior but those of his social circle at the time. That he's steadfastly denied not only the specific allegation but being that kind of guy is problematic.
The third accusation, that he routinely attended parties where gang rapes were the featured entertainment, is simply unbelievable. Nor does the story of the accuser herself make any sense. And there is some reason to be suspicious of her veracity. Still, she's a successful professional with multiple security clearances and seemingly little to gain here. Her claims ought to be investigated.
I haven't had time to process the other allegations that came out overnight but they seem fishy. Indeed, they seem to have been released by Senate Republicans precisely because they're fishy, presumably to cast all of the allegations in a bad light.
Similarly, while we don't have any real details by which to judge the claims that two men have come forward to claim they were the ones who accosted Blasey, it seems wildly implausible.
Regardless, there's enough confusion now to make voting on Kavanaugh tomorrow farcical. If he's confirmed, his tenure on the Supreme Court would forever be tainted. If he's not, it would render his continued tenure on the DC Court of Appeals dubious.
I don't see how we can legitimately proceed now without a thorough, independent investigation. Given how long it would likely take, the pressure to simply withdraw the nomination would be strong. That would be a bitter pill, indeed, if Kavanaugh proves to be innocent. But ramming him through if he isn't would be a travesty.