Fourth Circuit Hears Arguments In Heath Care Reform Lawsuits
The first round of appellate arguments over the Constitutionality of the Affordable Care Act took place today in Richmond, Virginia.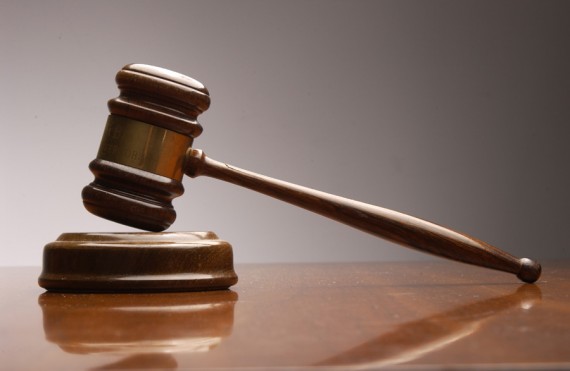 Two cases that originated in Virginia, and which were decided differently at the District Court level, were argued today before a three-judge panel of the Fourth Circuit Court Of Appeals:
A three-judge panel of the 4th U.S. Circuit Court of Appeals, all nominated by Democratic presidents, heard arguments today in Richmond in two cases challenging President Barack Obama's health-care overhaul.

In a packed second-floor courtroom, judges grilled Liberty UniversitycounselMathew D. Staver over the contention that Congress could not regulate a decision not to purchase health insurance.

Later, the judges focused on questions of legal standing when hearing the case filed by Attorney General Ken Cuccinelli – namely, whether the state has the legal right to challenge the health law on behalf of individuals just by virtue of passing a statute that protects its residents from being compelled to buy insurance.
Before the arguments even started though, some people seemed to think that the case was over when the three judges that were to hear the case were named this morning:
Of the 14 judges who sit on the U.S. Court of Appeals for the 4th Circuit, seven were appointed by Republicans and seven by Democrats.

But the panel selected by a computerized lottery to hear Tuesday's health care lawsuits was composed of Judge Diana Gribbon Motz, appointed to the bench by President Clinton and Judges Andre M. Davis and James A. Wynn Jr., who were both appointed by President Obama
This announcement caused the Washington Examiner's Philip Klein to immediately predict that the law would be upheld, a statement that caused consternation for both Matthew Yglesias and Ezra Klein. Klein is probably right, but not for the reasons he thinks. Virginia's lawsuit at least looks like it may get tossed out on grounds that have nothing to do with the merits of the Affordable Care Act:
The judges seemed particularly dubious of Virginia's assertion that it has standing to sue in the case. A lower court judge had previously accepted Cuccinelli's contention that Virginia has a sovereign interest in protecting a state law passed last year by the General Assembly that makes it illegal to require Virginians to be insured.

"How on earth can there be standing if all it takes to establish standing is that the state pass a law and the attorney general moves forward?" Judge Davis at one point asked Acting Solicitor General Neal Kumar Katyal, defending the law on behalf of the Obama administration.
There are similar standing issues in Liberty University — in that case, the school is asserting that it has standing to challenge the law based on its status as an employer — so it is entirely possible that neither of these cases will reach the merits in the Fourth Circuit's final decision. To the extent they do, though, I think Philip Klein in correct in guessing that the Federal Government is likely to do well:
The judges also asked probing questions of Mathew D. Staver, a lawyer for Liberty University, challenging Staver's assertion that a citizen who goes without health insurance has chosen not to engage in economic activity and can't be forced to take part in the market with a government mandate.

"What in the commerce clause is going to require activity?" asked Judge Motz. "Does it mention activity?"

"I think it's inherent when you talk about regulating commerce. . .commerce cannot be idleness," Staver responded.

Katyal countered that, in fact, an individual who goes without insurance nevertheless takes part in the vast health care market, when he or she sickens or is injured and shows up for medical care. He noted that uncompensated care costs $43 billion a year and raises the average family's health care premium by $1,000.

"It's an almost universal factor of our existence," Katyal said. "One cannot opt out of it on an individual basis."
As always, you cannot always make an accurate prediction about how a case will be decided based on the questions asked at oral argument. Nonetheless, I think the odds are that the Federal Government will win this appeal. In either case, we'll know soon because we should expect a decision within 45-60 days.
You can access the argument in Liberty University v. Geithner here.
You can access the argument in Virginia v. Sebelius here.