From NPR To Abortion Funding: Fiscal Conservatives Are Fighting Meaningless Battles
So far, the Republican House's effort to cut back Federal spending isn't very impressive.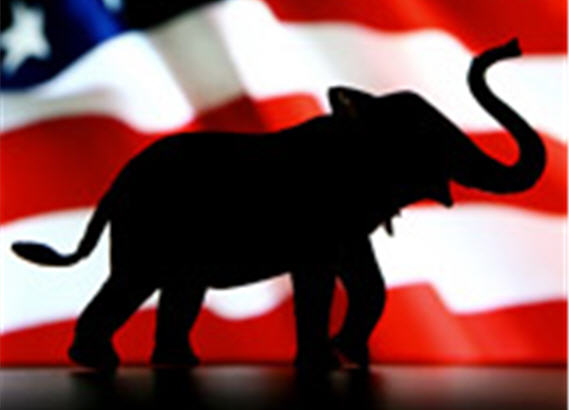 During the debate this week in the House, Ron Paul took to the floor and point out just how foolish the GOP looks when it engages in hony efforts to cut the budget:
Ron Paul took to the House floor yesterday advocate again for the withdrawal of troops from Afghanistan, one of two votes that took place there yesterday.

As, always, one of Paul's main arguments for the military leaving Afghanistan is cost.  Yesterday he mocked so-called fiscal conservatives for moving so enthusiastically to defund NPR, a move which might save the government $10 million dollars when we have spent upwards of a trillion in Afghanistan in the last decade.
Video:
There's a serious question of whether [defunding NPR] will even cut one penny, but at least the fiscal conservatives are going to be overwhelmingly in support of slashing NPR, go home and brag about how they're such great fiscal conservatives!  And the very most they might save is $10 million.  And that's their claim to fame for slashing the budget.  At the same time they won't consider for minute cutting a real significant amount of money.
While he often tends to be a bit, well, nutty, Paul is absolutely right here. Even though I favor ending Federal subsidies to public broadcasting, along with the money that goes to organizations like the National Endowment for the Arts and the National Endowment for the Humanities, the truth of the matter is that the amount spent on items like this is a  minuscule part of the Federal budget. Republicans who take on targets like this and then claim to be doing something about Federal spending, while at the same time ignoring big ticket items like defense spending and entitlements and acting to protect programs popular in their own states like ethanol subsidies and farm subsidies, are hypocrites, and they are lying to their constituents.
Attacking something like NPR or federal funding for abortion may be popular with the Republican base, but it does nothing to combat the Budget deficit. If the GOP is serious, we'll see them move on to real budget cuts soon. But don't hold your breath.