Gaetz's Trouble Deepens
His partner in crime wrote it all down.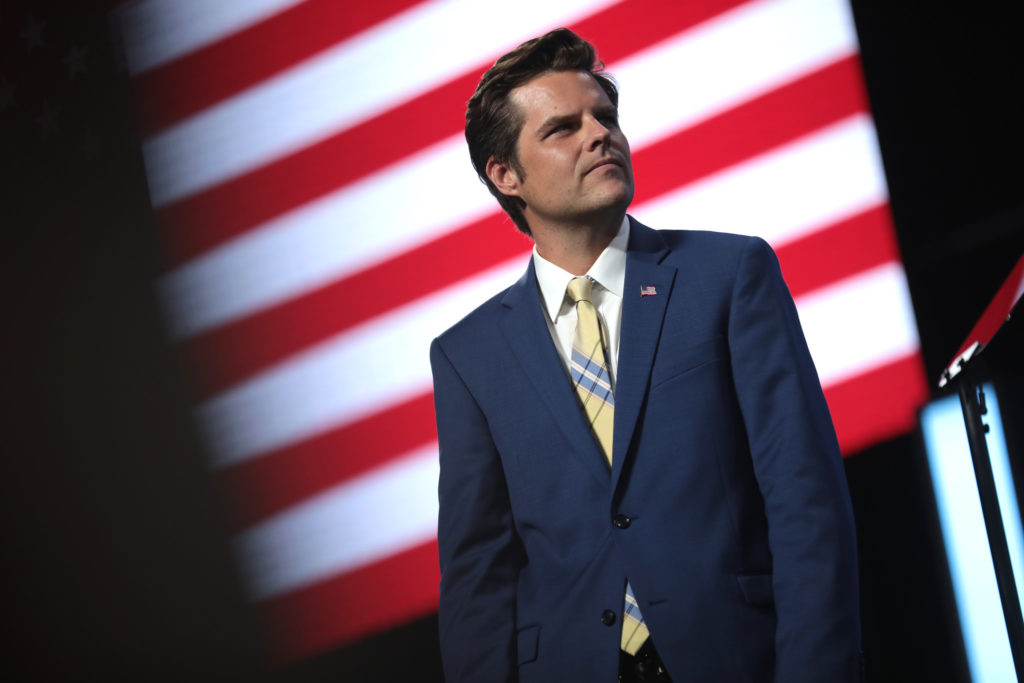 The Daily Beast reports: Bombshell Letter: Gaetz Paid for Sex With Minor, Wingman Says.
A confession letter written by Joel Greenberg in the final months of the Trump presidency claims that he and close associate Rep. Matt Gaetz paid for sex with multiple women—as well as a girl who was 17 at the time.

"On more than one occasion, this individual was involved in sexual activities with several of the other girls, the congressman from Florida's 1st Congressional District and myself," Greenberg wrote in reference to the 17-year-old.

"From time to time, gas money or gifts, rent or partial tuition payments were made to several of these girls, including the individual who was not yet 18. I did see the acts occur firsthand and Venmo transactions, Cash App or other payments were made to these girls on behalf of the Congressman."

The letter, which The Daily Beast recently obtained, was written after Greenberg—who was under federal indictment—asked Roger Stone to help him secure a pardon from then-President Donald Trump.
The dumb criminal aspect of all of this hard to ignore. It is truly stunning. And this was not the only way the Greenberg managed to document his actions:
A series of private messages starting in late 2020—also recently obtained by The Daily Beast—shows a number of exchanges between Greenberg and Stone conducted over the encrypted messaging app Signal, with communications set to disappear. However, Greenberg appears to have taken screenshots of a number of their conversations.
Examples of these screenshots are included in the piece.
Stone has confirmed at least the general outline of this report:
In a text message to The Daily Beast, Stone said that Greenberg had tried to hire him to assist with a pardon, but he denied asking for or receiving payment or interceding on his behalf. He did, however, confirm he had Greenberg prepare "a document explaining his prosecution."
Not only is this another nail in Greenberg and Gaetz's coffin, this underscores how a lot of people seemed to think that the Trump administration was open for business on the pardon front.
Quite a bit more at the link, including the gross corruption that allies of the former president expected from him:
A distressed Greenberg told Stone that he felt "abandoned" by his allies, but emphasized that Gaetz—who was "like a son" to the President of the United States—could save him: "One conversation with POTUS and he can get this done and it all goes away."