Gas Tax Holiday?
it likely won't do much.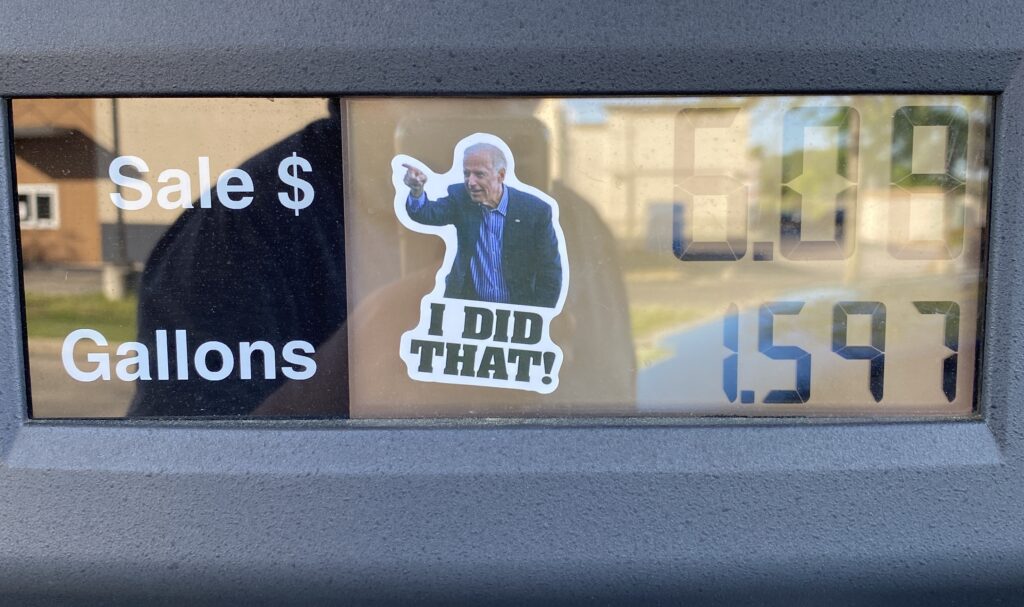 Via the NYT: Biden Will Push Congress for a Three-Month Gas Tax Holiday.
While I understand the potential symbolic nature of this move, it strikes me (like the strategic release of oil from national reserves) as a cliched move that will have only a negligible effect on gas prices and really do little politically for Biden and his party. Meanwhile, it will likely boost oil company profits a tad and decrease revenue to the treasury.
During a speech on Wednesday afternoon, Mr. Biden will ask Congress to lift the federal taxes — about 18 cents per gallon of gasoline and 24 cents per gallon of diesel — through the end of September, just before the fall midterm elections, according to senior officials speaking on the condition of anonymity to discuss the announcement on Tuesday night. The president will also ask states to suspend their own gas taxes, hoping to alleviate the economic pain that has contributed to the president's diminishing popularity.

[…]

Economists have generally dismissed the idea of suspending the gas tax as ineffective and a waste of public resources. The reason? The federal gas tax is now such a small slice of the price at the pump, coming in at less than 5 percent of the total cost, that consumers might not even notice.
On the one hand, every little bit helps, I suppose, but who gets excited about a 5% off coupon?
Beyond that, the volatility of gas prices is such that it isn't like there is any guarantee that this week's 18-cent reduction isn't gone a week or so later. And while I understand that any future rise would be lower than it would have been, it is still ultimately negligible and certainly, the political effects will be minimal at best.
And there is the real problem that oil companies will likely not adjust their pricing to meet the 18-cent reduction.
In many ways this kind of underscores the relative lowness of federal gas taxes, which haven't been raised since 1993. States have been more proactive in this arena:
States have more power to lower gas prices, since their taxes and fees have been steadily rising, to 38.07 cents per gallon on average. Three states have so far passed and completed gas tax holidays: Maryland, Georgia and Connecticut. New York suspended its tax at the beginning of this month, and Florida will lift its tax for the month of October.
Quite frankly, all of this underscores the lack of real power that the president has on this topic, despite the blame the holder of the office receives (as with the sticker, hilariously misplaced in my mind, in the photo above).
In my view, a tax holiday likely does almost nothing for consumers, does practically nothing for Biden's approval or the electoral fortunes of his party, and has the added benefit of costing the federal treasury about $10 billion in funds that are supposed to be dedicated to repairs and maintenance of our highways. So, quite the winner of a policy move, yes?