General Petraeus To CIA?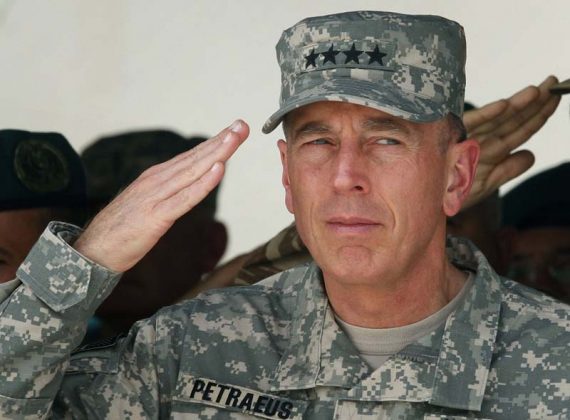 Reports this morning indicate that there may some interesting personnel changes in the Obama Administration in the coming months:
General David Petraeus, commander of U.S. forces in Afghanistan, is expected to leave that job by early fall. And the question has been, where does he go from there?

Several sources, including government officials, say Petraeus is being seriously considered for CIA director, and would take the job if offered.

The current spy chief, Leon Panetta, is currently seen as the top replacement for Defense Secretary Robert Gates, who says he will step down this year.
It would be an interesting move no doubt, and it's partly a reflection of the fact that there are few senior military posts available for Petreaus:
For some time, there was an expectation that Petraeus would take the top NATO military job in Brussels. NATO's current supreme commander, U.S. Adm. James Stavridis, is wrapping up his tour and is expected to become the Navy's next top officer, chief of naval operations.

Sources say Petraeus has cooled on the Brussels job. And there are few high profile military jobs left for him.

The Army chief of staff job has already gone to Gen. Martin Dempsey. And there is little indication that Petraeus is being considered for the top military job in the Pentagon, chairman of the Joint Chiefs of Staff.

Sources say that the current No. 2 Pentagon officer, Marine Gen. James "Hoss" Cartwright, will be nominated for the top job when Adm. Mike Mullen leaves the post in September.
Other reports indicate that Petraeus would be replaced in Afghanistan by Marine Lt. Gen. John Allen, who is currently the deputy commanding officer of U.S. Central Command, Most significantly, though, Petraeus leaving Afghanistan would be a fairly strong signal that the Administration is intent on winding down the U.S. presence in that country after all.