George Zimmerman Charged With Second Degree Murder In Trayvon Martin Shooting
It's time to let the criminal justice system do its job.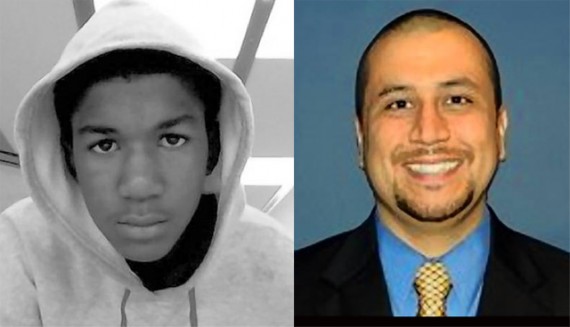 In what some might consider a surprising move, the special prosecutor in charge of the Trayvon Martin investigation has charged George Zimmerman with Second Degree Murder in the death of Trayvon Martin:
JACKSONVILLE, Fla. — The Florida special prosecutor announced a second-degree murder charge on Wednesday against George Zimmerman in the shooting death of Trayvon Martin.

Angela B. Corey, the prosecutor, said Mr. Zimmerman, 28, a crime watch volunteer, was in the custody of law enforcement officers in Florida. He is accused of fatally shooting Mr. Martin, an unarmed teenager, in a case that has captivated the country and brought to the fore issues of race, violence and precisely what constitutes self-defense.

"We did not come to this decision lightly," Ms. Corey said. She added, "Let me emphasize that we do not prosecute by public pressure or by petition."

"We will continue to seek the truth about this case," she said.

Ms. Corey opened the news conference by saying that she had spoken to Trayvon Martin's parents shortly after she took on the case and the investigation was driven by "the search for justice for Trayvon."

"It was less than three weeks ago that we told those sweet parents that we would get answers," she said.

Critical to the case is the question of whether or not the shooting fell under Florida's "Stand Your Ground" law, which gives wide leeway to people who claim self-defense, and which does not require people to retreat before using deadly force.

Earlier this week, Ms. Corey announced that she had decided not to convene a grand jury to investigate the shooting and would herself make the ultimate decision as to whether to charge Mr. Zimmerman.

Mr. Zimmerman has been in hiding for the past several weeks after having received death threats. He has not spoken publicly since the shooting . Mark O'Mara, a criminal defense lawyer from Orlando, announced that he is now representing Mr. Zimmerman.

On Tuesday, Mr. Zimmerman's previous lawyers, Craig Sonner and Hal Uhrig, announced that they were withdrawing from his legal team. They said they were worried about Mr. Zimmerman's state of mind, that he had been in contact with Ms. Corey without consulting them, and that they had not been in communication with him and did not know where he was.

A statement on a Web site set up by Mr. Zimmerman to raise money called the shooting a "life-altering event."
I call it surprising only because most legal experts who have written and talked about this case in the past several weeks were of the opinion that this was, at the most a Voluntary Manslaughter case based on the facts that we have available, and that was a conclusion that I tended to concur with. There doesn't appear to be any evidence of premeditation in the case, and the "Depraved Heart" definition of 2nd Degree Murder didn't necessarily seem to apply here either given the apparent witness statements that seemed to indicate that there was a gun discharge while Martin and Zimmerman were fighting. However, as I've said more than once in the posts that I have written about this case, we don't necessarily know all the evidence in this case.
In fact, there are at least four categories of evidence here. There is the evidence that has been released in the public, much of which may not be complete or accurate. There is the evidence that the prosecution uncovered in the investigation that led them to bring these charges. There is the evidence that the defense may have, most specifically Zimmerman's personal version of what happened on that fateful February night. And then, most importantly, there is the evidence that is admissible in Court which will be presented to a jury. In the end, it's only that last category of evidence that matters and anyone who thinks that they know how this case is going to turn out is pretty much lying. It may turn out that Zimmerman is guilty of "depraved heart" murder, it may turn out that his self-defense claim will mean that he walks free. At this point, all of those questions are in the hands of the prosecutors and Zimmerman's attorney (he has apparently hired a new one after yesterday's absurd press conference).
I say we let them handle it.
In the end, however, I think we've reached the right position. Zimmerman has been charged, something that should have happened long ago had not the Seminole County State's Attorney declined to charge him in the first place. While I have serious problems with the manner in which the media is, as it always does in high profile criminal cases, effectively trying the case based on limited facts and evidence that likely would not be admissible in a court of law, I do agree that the uproar that occurred in the wake of the failure to charge Zimmerman at all was justified. I guess that at this point I just wish everyone would let the system do its job, but I know I'm being hopelessly naive about that.