George Zimmerman's Lawyers Withdraw In Bizarre Press Conference
The George Zimmerman/Trayvon Martin case takes yet another bizarre turn.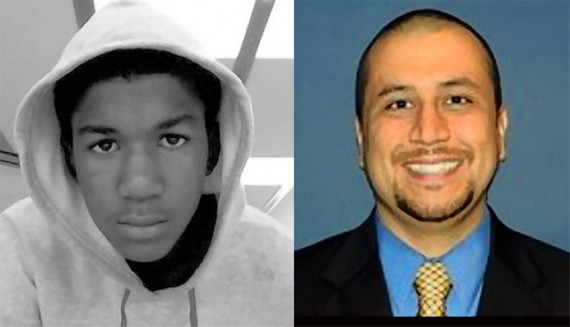 Just when I thought the Trayvon Martin/George Zimmerman case couldn't get any stranger, it did:
The Trayvon Martin case took a bizarre turn Tuesday when George Zimmerman's attorneys said they were dropping the neighborhood watch captain as a client, complaining that they have lost all contact with him and that he called the prosecutor and talked to a TV host after they told him not to speak to anyone.

The lawyers portrayed Zimmerman as erratic and his emotional state as shaky, and they expressed fear for his mental and physical health amid the pressure that has been building over the past month since he shot and killed Martin, an unarmed black teenager.

"As of the last couple days he has not returned phone calls, text messages or emails," attorney Craig Sonner said. "He's gone on his own. I'm not sure what he's doing or who he's talking to. I cannot go forward speaking to the public about George Zimmerman and this case as representing him because I've lost contact with him."

The split came as a special prosecutor neared a decision on whether to charge Zimmerman with a crime in the Feb. 26 shooting.

Sonner and colleague Hal Uhrig said they had not spoken with Zimmerman since Sunday. Since then, they said, they had learned that he spoke to special prosecutor Angela Corey's office and to Fox TV host Sean Hannity without consulting them, in an attempt to give his side of the shooting. They said Corey refused to talk to Zimmerman without his attorneys' consent and Hannity wouldn't tell them what was discussed.

Zimmerman also set up his own website even as the lawyers were setting up one for him at his request. Zimmerman said on his website that he wants "to ensure my supporters they are receiving my full attention without any intermediaries." The site allows visitors to give Zimmerman money for living expenses and legal bills.

Sonner and Uhrig said that they still believe in Zimmerman's innocence and that they would probably represent him again if he contacted them and requested it. They said Zimmerman is in the U.S., but wouldn't say where because they fear for his safety.

They said Zimmerman has been under extreme pressure and is basically alone, having gone underground because of the furor.

"This has been a terribly corrosive process. George Zimmerman, in our opinion, and from information made available to us, is not doing well emotionally, probably suffering from post-traumatic stress syndrome. We understand from others that he may have lost a lot of weight," Uhrig said.

"To handle it this way suggests that he may not be in complete control of what's going on. We're concerned for his emotional and physical safety."
I actually watched this entire press conference, or at least as much of it as CNN covered, on the television in my office. Mostly because CNN had initially, and erroneously it turns out, reported that Zimmerman himself would be making a statement, something that sounded insane to me from the start for rather obvious reasons. As it turned out, though, it was just his attorneys talking, but that didn't make things any less interesting.
At first, I just started tuning out what these two attorneys were saying and went about completing end-of-the-day business, but then I started listening closely and it became fairly apparent that this was no ordinary press conference. First of all, let's just make it clear that the fact that these attorneys apparently never received back from Zimmerman a signed copy of a Retainer Agreement does not mean that an attorney-client relationship did not, or still does not, exist. The minute these men started acting on his behalf in consultation with him they had certain ethical obligations toward him that continued until the moment that either he or they terminated that relationship. One or both of these attorneys have appeared on cable news shows in representation of him on more than one occasion, and they've apparently been in contact with the Special Prosecutor handling this case on his behalf (more about that in a little bit). So the idea that they might never actually have been his attorneys is an absurd idea that needs to be rejected immediately.
It appears that the basis for this entire event dates back all of 48 hours. The attorneys say that they lost contact with Zimmerman, but then say that they haven't spoken with him since Sunday. (To be honest, the fact that I haven't spoken with a client in two days when one of those days was a holiday wouldn't necessarily concern me.) They also mention the fact that he, or someone close to him had apparently set up a website to raise money for a defense fund without their knowledge. This part I can kind of understand, if a client set up a website without my knowledge I'd be pretty annoyed to, especially since the first rule in a criminal case is that the Defendant shouldn't make any public statements that their attorney hasn't approved.
What I don't understand, and cannot approve of, is the press conference itself.
There is no reason for these attorneys to hold a press conference to announce that they were no longer representing Zimmerman, although technically they didn't even say that given that they said they might still represent him if contact was resumed. There was no reason for them to announce that he had contacted the Special Prosecutor on his own for some bizarre reason, or that he had apparently managed to get a phone cal through to Sean Hannity and talk to him (Guess who's getting a subpoena, Sean?). There's was even less reason for them to stand in front of national television camera and insinuate that their (ex?) client may or may not be mentally unbalanced.
Even if everything these two lawyers were saying about their inability to contact Zimmerman, and him apparently going behind their back to the prosecutor, is true, it strikes me as incredibly irresponsible, and potentially unethical, for them to make any of that public. They could have accomplished their withdrawal as his counsel merely by sending a letter to the prosecutor, and a press release to the media, announcing the same. Instead, they chose to become media stars for some bizarre reason and in the process they very well may have not only harmed Zimmerman's interests but made it even more difficult for the prosecution to try any case they might bring against him.
Damn, I hate lawyers sometimes.