GOP Fracturing Over Trump
While many are congratulating President-Elect Biden, too many are still following a loser.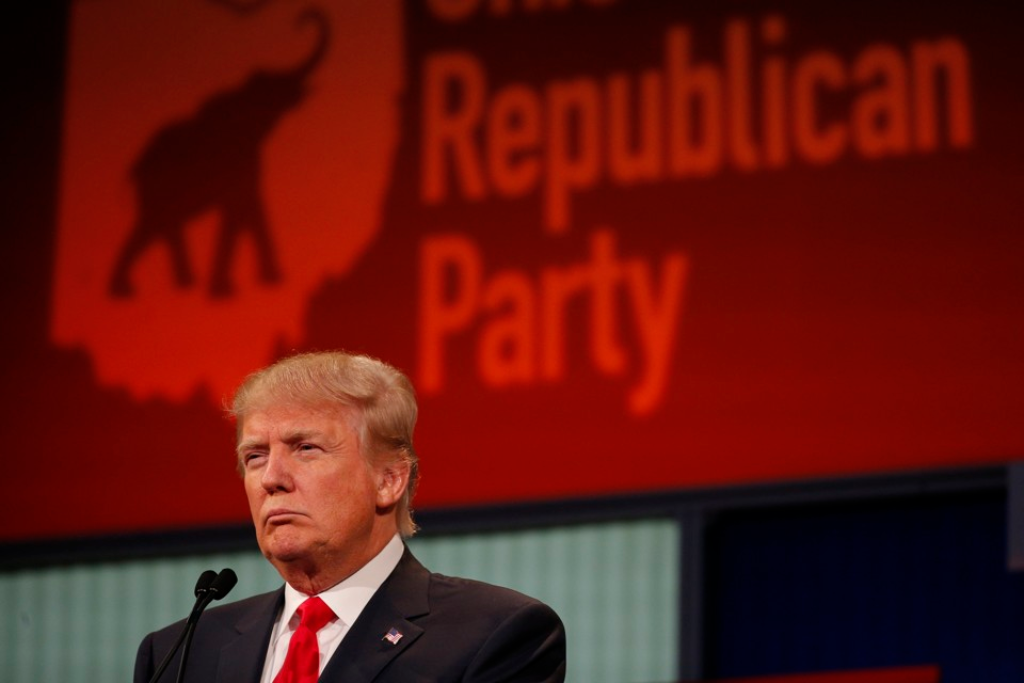 Now that the news networks have all proclaimed Joe Biden the winner of the 2020 election, much of the Republican Establishment is following the democratic tradition of graciousness.
George W. Bush, the last living former Republican President, has led the way:
I just talked to the President-elect of the United States, Joe Biden. I extended my warm congratulations and thanked him for the patriotic message he delivered last night. I also called Kamala Harris to congratulate her on her historic election to the vice presidency. Though we have political differences, I know Joe Biden to be a good man, who has won his opportunity to lead and unify our country. The President-elect reiterated that while he ran as a Democrat, he will govern for all Americans. I offered him the same thing I offered Presidents Trump and Obama: my prayers for his success, and my pledge to help in any way I can.

I want to congratulate President Trump and his supporters on a hard-fought campaign. He earned the votes of more than 70 million Americans – an extraordinary political achievement. They have spoken, and their voices will continue to be heard through elected Republicans at every level of government.

The fact that so many of our fellow citizens participated in this election is a positive sign of the health of our democracy and a reminder to the world of its strength. No matter how you voted, your vote counted. President Trump has the right to request recounts and pursue legal challenges, and any unresolved issues will be properly adjudicated. The American people can have confidence that this election was fundamentally fair, its integrity will be upheld, and its outcome is clear.

The challenges that face our country will demand the best of President-elect Biden and Vice President-elect Harris – and the best of us all. We must come together for the sake of our families and neighbors, and for our nation and its future. There is no problem that will not yield to the gathered will of a free people. Laura and I pray for our leaders and their families. We ask for God's continued blessings on our country. And we urge all Americans to join us in wishing our next President and Vice President well as they prepare to take up their important duties.
A lovely message that befits the office he once held and in the tradition of his late father, the last sitting President to lose a re-election bid, who delivered a prompt and decent concession to Bill Clinton after a bitter campaign.
That, obviously, is in sharp contrast with President Donald Trump, who is still throwing a tantrum days after it was clear that he didn't have the votes, not only refusing to concede but spewing lies about fraud and theft that will further divide the country. While one almosts expects that from him, the sheer number of Congressional Republicans who are going along with that contempt for American institutions and values is staggering.
Mitt Romney, the party's last pre-Trump nominee and current Senator from Utah, declared days ago that "it is wrong to say that the election was rigged, corrupt and stolen — doing so weakens the cause of freedom here and around the world, weakens the institutions that lie at the foundations of the republic, and recklessly inflames destructive and dangerous passions."
Alas, none of the leadership has formally acknowledged Biden's win. Senate Majority Leader Mitch McConnell, who just won a seventh term in a landslide, is trying to have it both ways, While refusing to bolster outrageous claims about fraud and theft—much less Trump's plea to "stop the count"—he nonetheless threw a sop in that direction by saying we shouldn't count "illegally-submitted ballots."
Lindsey Graham, fresh off a surprise re-election that guarantees him another six years in the Senate, no longer has need to cozy up to the despicable man his party chose as its leader. But he continues to distance himself from the tradition of John McCain, his one-time partner as the last redoubts of compromise in the erstwhile World's Greatest Deliberative Body.
Sen. Lindsey Graham, R-S.C., pushed back against media outlets that have projected Democrat Joe Biden as the winner of the 2020 election, stating Sunday morning that "this is a contested election" that has not reached a conclusion.
Note that Fox News is among said outlets.
In an interview with Fox News' "Sunday Morning Futures," Graham pointed to several allegations of possible fraud or error that could have altered the election's results. He called on fellow Republicans to push back against the idea that Biden's victory is a done deal, warning that if they do not, it will set a precedent that would be disastrous for their party.

"If Republicans don't challenge and change the U.S. election system, there'll never be another Republican president elected again," Graham warned. "President Trump should not concede, we're down to 10,000 votes in Georgia, he's going to win North Carolina, we've gone from 93,000 votes to 20,000 votes in Arizona, where there are more votes to be counted. There are allegations of system failure, fraud."

Graham also said that the election computer system in Michigan is suspicious, and told Republican Senate candidate John James not to concede. Like President Trump, James looked to be in a position to win on election night, only to have absentee ballots put his Democratic opponent ahead the following night.

Graham delved into some of the allegations that have come up since election night. He said that Trump's team canvassed early voters in Pennsylvania and found more than 100 people they believe were dead, with at least 15 Graham said who were confirmed dead. He also said Trump's camp found six instances in Pennsylvania where people were registered to vote after they died, and then votes were cast in their names.

The senator also said that the FBI, the Postal Inspector, and the Senate Judiciary Committee will be looking into a postal worker in Erie, Pa., who claims that supervisors were backdating ballots that were being sent out so they would appear to have been sent on Election Day instead of after.

"I don't know where that goes," Graham said, before repeating his claim that there is evidence of dead people being registered to vote and having ballots in their names.

"So to my Republican colleagues out there: We have to fight back or we will accept our fate. I want Pennsylvania to explain to the American people how six people after they die can register to vote in Pennsylvania. I want the computer system in Michigan that flipped votes from Republicans to Democrats to be looked at."

Graham went on to say that "there's a lot of shenanigans going on," and that President Trump should indeed fight in court.

Prior to the election, Trump and other Republicans had warned that large-scale mail-in voting would complicate the election and leave it exposed to risks of fraud. Graham on Sunday claimed that these concerns were well-founded.

"The post office is the new election center. It's the wild, wild west when it comes to mail-in balloting, everything we worried about has come true," he said. "So if we don't fight back in 2020 we're never going to win again presidentially. A lot's at stake here."
To his credit, Graham is doing a much better job of executing the playbook Trump clearly laid the groundwork for in the months ahead of the election, sowing doubt about the legitimacy of mail-in voting. But it's a shameful series of lies and innuendo that's damaging the country.
It's time for the party to step away from Trump and Trumpism. It's perfectly fine to fight against the parts of President-Elect Biden's agenda they disagree with. That's the job of an opposition party. But working to invalidate fair and free elections—including in states led by Republican governors or where Republican Senate and House candidates outperformed Trump—is an act of disloyalty to the country and a violation of their oath to the Constitution.