GOP Problems Go Far Beyond Hispanics
The GOP's problems extend far beyond immigration.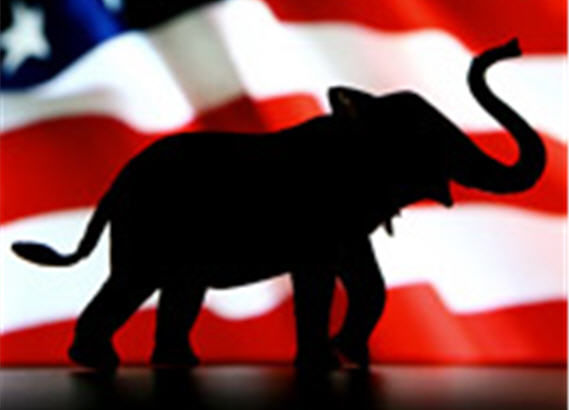 In the immediate aftermath of the election, there was much discussion about the incredibly poor performance that Republicans garnered across the board among Hispanic voters, and many leading Republicans responded to this by urging the party move away from the immigration rhetoric that has defined the party for some six years now and accept the reality of comprehensive immigration reform. This is generally a good idea, as I've noted, and the GOP would be wise to actually work on getting something done on immigration rather than using it as a wedge issue and fundraising tool. However, it's also worth noting that the Republican Party's problems go far beyond the fact that it is losing ground with the fastest growing minority group in the country:
Certainly, Republicans need to improve with Latino voters, and quickly. The Latino share of the electorate is poised to increase incrementally in every election for the foreseeable future, raising the GOP's burden with Hispanics each year. Romney's performance among Latino voters was abysmal, and it wasn't helped by his stance on immigration reform. But the immigration explanation for Romney's defeat isn't quite as good as it sounds. As mentioned over the last few days, the GOP also fell short of their benchmarks with rural Midwesterners, voters in well-educated and affluent suburbs, and African Americans. Hispanic voters were just one of many components of Obama's victory, not an overriding factor. The GOP will have miscalculated the breadth of their challenge if they adopt immigration reform as their one-plank plan for recapturing the White House in 2016

(…)

The Republicans have a Hispanic problem. But they also have a problem with young voters, African Americans, affluent suburbs, and the rural Midwest. A winning GOP coalition in 2016 will involve gains with each of these groups, not just one. And if Republicans assume that a quick flip flop on immigration reform will produce massive gains among Hispanics, they'll probably be disappointed.
This is the problem that Republicans face in the future. Even if they keep their base together, they still have to deal with the fact that the swing states are dominated by groups that have drifted away from the Republican Party and that the Party's current message is not resonating with them. The GOP's gap with African-Americans is well-known has been a fact of life for the better part of a half a century now. In all honesty, it's unlikely that we'll see significant Republican gains among this particular group any time in the foreseeable future, at least not as long as the party continues to essentially ignore inner city issues and is perceived as pandering to people who just plain don't like African-Americans. The Latino problem is one we all became familiar with this year, and seems to be the only one that Republicans are focusing on at the moment. And, I've already focused on the issue of the GOP and its failure to adequately appeal to younger voters.
That leaves one final group, residents of affluent suburbs, which just so happens to be a significant part of many of the swing states the Mitt Romney lost last week. One case in point for this would be Virginia. Once again this year, Barack Obama won all three of the high population suburbs in the Washington, D.C. suburbs, Fairfax County (by nearly 90,000 votes), Prince William County (by roughly 30,000 votes), and Loudoun County (by nearly 7,000 votes). The President also won the voter-rich Richmond suburbs in Henrico County (by about 19,000 votes) and came within 5,000 votes of winning Virginia Beach, which has traditionally been a Republican area. Winning these five counties is a virtual guarantee to winning the state as a whole. You can find similar areas of other swing states where suburban voters went for Obama and likely threw the state into his lap.
You can point to a whole host of reasons why these suburban voters, who used to be reliably Republican in many cases, jumped ship and voted for the President. For one thing, it's fairly obvious in retrospect that the Romney/Ryan campaign never presented a coherent idea of what it would do once in office, and never tried to combat the President's efforts to tie them to the still unpopular policies of George W. Bush. For another, the Republican position on social issues ranging from abortion to birth control to same-sex marriage clearly seems to be out of sync with voters in these parts of the country. For example, exit polling indicated that Obama greatly outperformed Romney among suburban women, married or unmarried. It's not far-fetched at all to believe that this was due in no small part to the party's disastrous handling of everything from the Virginia Ultrasound bill to the Sandra Fluke controversy to the idiotic comments by Todd Akin and Richard Mourdock.
Republicans would do well to engage in some self-reflection in the wake of these election results, but if they do so they better recognize that their problems won't be solved merely by pandering to Hispanic voters.