Republicans And Young Voters
Turning young voters into Young Republicans isn't going to be an easy thing for the GOP to pull off.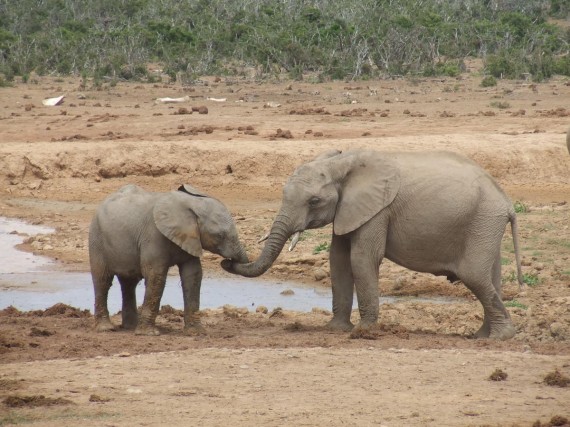 The fact that the 2012 Election was in many ways a demographic disaster for the Republican Party became quite clear as soon as the outcome of the race became clear late Tuesday night. The President captured overwhelming majorities of the African-American vote, the Latino vote, and the Asian-American vote. He beat Mitt Romney among women, who comprised 53% of the electorate according to the exit polls, by ten percentage points. Romney, meanwhile, captured 59% of the white vote, and while this was a larger percentage than the 55% John McCain captured in 2008, it represented a smaller share of the total electorate because the white votes share of the total electorate shrunk from 74% to 72% in just four years. As if that weren't bad enough, the President also outperformed Romney among younger voters, capturing 60% of voters aged 18-29 and 52% of voters aged 30-44. Romney, on the other hand, captured just 51% of voters aged 45-64 and 56% of voters aged 65 and older.
As much as the minority ethnic group cohorts, the age cohort poses particular problems for the Republican Party. For one thing, studies have found that once someone has voted for the same political party after two or three election cycles, their political loyalties end up getting set well into adulthood. Meaning that a younger voter who has now voted for Barack Obama and the Democratic ticket twice in four years is well on the way toward developing a political identity as a Democrat that will be hard to change once that voters enters their 30s and 40s barring some massive change in American voting habits such as what we see in a so-called "wave election."
If there was any year in which one might have expected younger voters to be disillusioned with the Democratic Party in general and Barack Obama in particular, it would have been this year. The economy of the past four years has been particularly hard on people under 30. Those without a college education have been particularly hard hit by the economy downturn and the decline in low and moderately skilled labor, of course, but even college graduates over the past four years have found that the degree that was handed to them at Commencement isn't necessarily a ticket to a good paying job, or even a job at all. News reports have been filled over the past four years with reports of recent college graduates moving back in with their parents because they cannot afford to live on their own. If any age group deserves to be upset with the state of the country and mad at the President, it's this group. Ordinarily, one would expect to see voters like this stay home on election day but instead we found that .the past two Presidential cycles seem to have gone a long way toward breaking the general apathy toward voting that we've seen from younger voters ever since the 26th Amendment was ratified in 1971:
An exit-poll data point that will surely haunt Mitt Romney and his party in weeks to come: If he had been able to draw half of voters under 30 in Florida, Ohio, Pennsylvania, and Virginia, he would have won those states and the presidency.

The millennial generation — voters ages 18 to 29 — was widely expected to stay home on Election Day, deflated by partisan politics and disappointed by the president they overwhelmingly endorsed four years ago.

Instead, young voters matched their participation rate from 2008, with about 50 percent of eligible voters under 30 casting ballots. More importantly, they actually increased their share of the electorate, from 18 percent in 2008 to 19 percent this year, surpassing the proportion of voters over the age of 65 (17 percent, according to CNN exit polls).

And while President Obama's support with this subset dropped from 66 percent to 60 percent, youth voters were a key part of the coalition that lifted him to a second term.

"We're treating this as a beginning, a new normal of what our country looks like, what our electorate looks like, and a new expectation for participation for young people," said Heather Smith, president of the nonpartisan youth-advocacy group Rock the Vote in the aftermath. "This voting bloc can no longer be an afterthought for any party or campaign."

For months, the conventional wisdom was that young voters were turning away from the president, no longer inspired by the historic nature of his candidacy or his promises to remake Washington. They also seemed to be turned off by the nasty tenor of both presidential campaigns.

Moreover, young voters have been slow to feel the effects of the recovery. Unemployment for the under 30s is mired at 12 percent — a fact that the Romney campaign attempted to capitalize on.

Yet Obama racked up huge margins in this age group in key battlegrounds, including leads of 25 points to 34 points in the states cited above.
Additionally, the President gets some of his highest job approval ratings from this group:
Unlike other groups, young voters gave Obama an edge on handling the economy. Beyond that, their attitudes on social issues align much more closely with those of Obama and Democrats. For instance, a poll commissioned by the Harvard Institute of Politics showed that young voters preferred Obama over Romney on immigration reform (50 percent to 30 percent), health care policy (54 percent to 35 percent), and issues important to women (58 percent to 27 percent).
The interesting thing, of course, is that many of these "younger voters" were not even eligible to vote four years ago, and that the ones who were 18-29 four years ago are 22-33 now. The fact that the President was about rack up huge margins among the group both years says something about the true nature of the problem that the GOP faces among these voters. For a wide variety of reasons, Democrats are able to do a much better job not only attracting younger voters but getting them to turn out to vote than Republicans have been able to and, if they're able to keep that up and hold on to those voters as they age, then Republicans are likely to find themselves faced with some huge problems in the future.
So, what can the Republican Party do to fix it's problems with young voters? During the campaign, it seemed as though some in the GOP thought that the way to deal with that was for Mitt Romney to pick a relatively young running mate. Paul Ryan is 42 years old, which made him among the youngest people ever to be nominate to the Vice-Presidency. Had the Romney/Ryan ticket won, only six other Vice-Presidents would have been younger than he at the time they took office.  Picking a young nominee, though, didn't really seem to do much of anything to attract younger voters any more than merely putting a Latino on the ticket would attract Latino voters. The root of the GOP's problem with younger voters is the same as it's problems with other demographic groups. As James Carville might put it, it's the policies, stupid.
The principal area where Republicans are out of step with younger voters is 0n social issues, principally same-sex marriage. Every recent poll of national attitudes on this issues show that younger voters, principally those 35 are under, overwhelmingly support the idea of allowing gays and lesbians to get legally married. Indeed, the only age group left where a majority of voters oppose same sex-marriage are people 65 and over and, not to be too blunt about it, that particular age cohort isn't going to be around forever to say the least. As long as it's identified as the political party resisting marriage equality then it's hard to see how the GOP makes any inroads at all among younger voters, and their demographic problems will only increase as those younger voters become 30-something and 40-something voters while the elderly voters that they've been relying upon the last several election cycles continue to, well, die.
Same-sex marriage isn't the only issue that turns younger voters off to the GOP, of course, but it represents the beginning of what seems to be a clear cultural difference between the rising generation and a Republican Party that doesn't realize that the world is changing and that it needs to change as well.