Gratitude for the Art of Losing Graciously
Democracy produces good rulers, right?  Sometimes.  What good democracies actually produce best is good losers. Let us then be grateful for gracious losers, for our losers no less than our winners carry forward the American experiment in self-rule.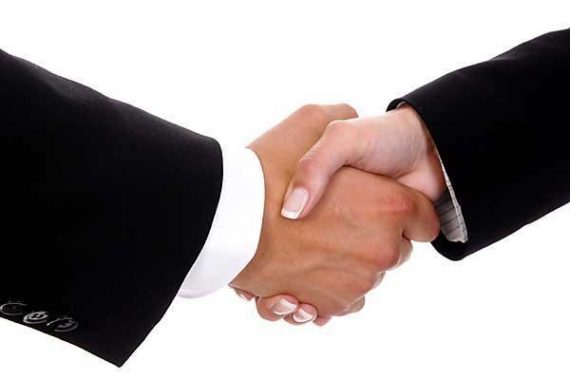 At 2:30 am on the Wednesday morning following the election, Donald Trump captured Wisconsin and clinched the election.  By 2:35 am television networks reported that Trump had received a phone call from Hillary Clinton conceding defeat. 
Five minutes. 
That's how long it took for Clinton to receive the tough news, call Trump to concede defeat, and for reporters to report the exchange back to the nation.
Later in the light of morning Clinton delivered an emotionally laden speech in which she offered her congratulations, her service, and her support to President-elect Trump—and she encouraged her followers to join her in doing so.  She reminded us, "Our constitutional democracy enshrines the peaceful transfer of power. We don't just respect that. We cherish it."
It's worth reflecting upon the conclusion of Clinton's historic campaign as she may have experienced it.  She had grounds for bitterness.  Trump boasted of his plans to throw Clinton in prison if he won. All respectable pollsters projected Clinton as the likely winner, but as the night progressed swing states fell for Trump like dominoes.  First historically blue states, and then the pollsters themselves, turned red.
Clinton's gut-punched supporters wore their heartbreak on their tearstained sleeves. 
Five minutes.
In light of the bruising campaign, Clinton epitomized grace.  Her palpable hurt was untainted by bitterness.  She made no mention of rigged elections or conspiratorial voter fraud.  Instead she exhorted citizens to pull together, to continue believing in America. 
Now take a deep breath and consider what may have transpired had the circumstances been reversed.   Imagine pollsters confidently predicted Trump's victory.  Imagine swing states breaking unexpectedly for Clinton.  Imagine solidly Red states switching Blue.  Imagine Trump winning the popular vote by over two million votes but losing the presidency. Imagine Clinton had pledged to prosecute Trump.  Now imagine Trump calling up Clinton within five minutes of receiving the final piece of bad news and conceding.   Nope, I cannot imagine it either. 
What Hillary Clinton did on Wednesday, November 9, was truly extraordinary. Truly exceptional. 
Except it wasn't.
What it was, actually, is this: Ordinary.  Spectacularly, gloriously, wondrously, miraculously ordinary.  Losing graciously is a norm in our republic, and we need to give it its due.  We must be grateful for the miraculous ordinariness of it all.  Watch concession speeches of other losing presidential candidates, Democrat and Republican. Their speeches bring a lump to the throat.  Through their pain, they express confidence in our country and its people, our system of government, and, finally, the elected winner. 
Democracy produces good rulers, right?  Well, sometimes.  What good democracies actually produce best, and what democracy needs most, is good losers. 
The success of the republic obligates candidates to adhere to unwritten norms.  That's because political legitimacy is like the value of a nation's currency.  Currency holds value only when we believe it does.  When we lose faith in our currency it becomes no more valuable than Monopoly money.  Likewise, elections maintain legitimacy only when people believe in them.
When elections are corrupt or rigged in fact, then republican rule is a sham.  But absent concrete and overwhelming evidence that the integrity of elections are jeopardized, making unsubstantiated claims about voter fraud or rigged elections is as morally reprehensible as flooding the market with counterfeit currency. Both acts undermine the value of crucial social goods. 
The presidential election of 1800 is instructive in revealing the glory and fragility of republicanism.  That election marked the young nation's first transfer of power from one party to an opposing party. In human history, such peaceful transfers of power were rare.  In that same election, however, Aaron Burr's unwillingness to accept the clear intent of the electors (who clearly chose Thomas Jefferson) by exploiting a defect in the Constitution pushed our constitutional system to the brink.  (The original Constitution failed to distinguish votes between presidential and vice presidential candidates, a glitch remedied by the 12th Amendment.)  Burr had violated no rules; he broke no laws.   He simply failed to live up to unwritten democratic norms of the late 18th century.  The United States was lucky and weathered this tough patch with a bit of luck, but good fortune is a thin reed on which to hang constitutional hopes. 
Hillary Clinton was a gracious loser in the crucial day after the election.  Unfortunately, pockets of angry anti-Trump opponents continue to reject the results of the election.  Some are strategizing about how best to persuade Trump electors to switch their vote to Clinton.  Such efforts would be myopic; they invite mischief, if not ruin, in future elections.  What is good for the Democratic goose will surely be far better for the Republican gander.  The Electoral College ought to be replaced with the popular vote, but until that occurs electors ought to vote as they are expected–as they were chosen–to vote.  Others are calling for recounts in battlegrounds states.   Elections must be fair, and if credible evidence demonstrates that the elections were rigged then they ought to be further investigated.  But at this stage our collective and even partisan perspectives principally ought to be forward looking with focus directed toward good governance, creating alternative policies, and the prevention of future fraud (insofar it's an actual problem).  A loyal opposition is no less necessary to republican success than non-tyrannical winners.
Five minutes.
Clinton's followers may take consolation that Hillary Clinton was the only major-party candidate in the 2016 election sufficiently devoted to her country to honor the electoral system, win or lose.   She was the only candidate who consistently held to the essential belief that democracy only works when vying candidates hold democratic elections to be more important than their ambition or ideology.   By her words and example in defeat she reaffirmed, and strengthened, the American way.  Let us then be grateful for gracious losers, for our losers no less than our winners carry forward the American experiment in self-rule.