Grover Norquist: No Problem With Extending Gas Tax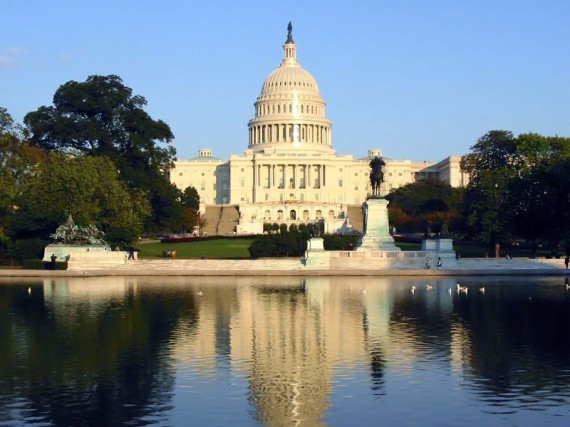 Americans for Tax Reform's Grover Norquist said yesterday that he doesn't see any problem with extending the gas tax when it comes up for renewal in September:
Anti-tax activist Grover Norquist says it's fine with him if Congress extends the soon-to-expire gasoline tax for now — a statement that may allow room for lawmakers to defuse a brewing confrontation on what is normally a humdrum decision.

Norquist, president of Americans for Tax Reform, told Bloomberg that lawmakers who vote to extend the tax without making any changes wouldn't be violating the no-tax-hike pledge that many members of Congress have signed at his group's behest.

The pledge — signed by virtually every Republican in Congress, plus many lawmakers at the state level — has made Norquist an influential player in fiscal issues including this summer's debt limit showdown and Pennsylvania's debate over an impact fee on natural gas drilling.

Most of the 18.4 cent per gallon gasoline tax is set to expire Sept. 30, imperiling the funding source for the federal Highway Trust Fund. While extending the tax is normally routine, some conservative groups have eyed the issue as an opportunity for yet another fiscal battle — on the heels of this year's spring budget impasse, near-default on the U.S. debt and temporary shutdown of the Federal Aviation Administration.

But Norquist told Bloomberg that he would rather push for a broader overhaul of transportation funding and that eliminating the gas tax entirely would take two to five years. In the short term, he said he would push for legislation to let states opt out of the highway fund.

"We're interested in the broader issue that states should keep their own fuel taxes," he said. "We don't want it [to] run through Washington."
In the wake of the debt ceiling debacle, I speculated that Washington's next big political fight would be over the extension of the gas tax. Since then, there have been some indications that the gas tax extension would be one of the issues that the Tea Party and its various affiliated organizations would focus on when Congress returns in September. With Norquist giving at least tacit endorsement to an extension, though, there may be just enough political room for the GOP to get a bill through the House should the Tea Party try to make an issue out of it.
Incidentally, I think Norquist is largely correct that we need to rethink the way we fund transportation in this country. Unfortunately, that's going to require a lot more cooperation than currently seems possible in the United States Congress.