Hawaii Legalizes Gay Civil Unions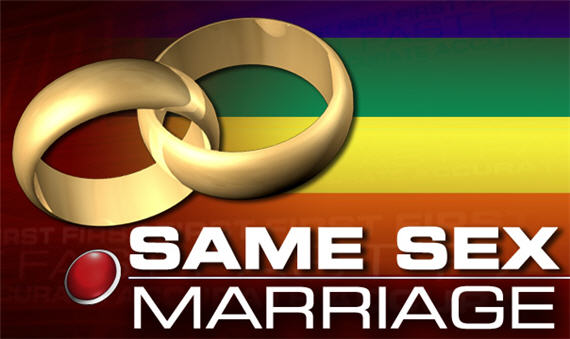 Progress in the Aloha State:
HONOLULU — Hawaii Gov. Neil Abercrombie signed same-sex civil unions into law Wednesday, calling it "a triumph for everyone" that gay and lesbian couples will have the same state rights as married partners.

Civil unions in the Rainbow State would start Jan. 1, 2012, making Hawaii the seventh state to permit civil unions or similar legal recognitions for gay couples. Five other states and the District of Columbia allow same-sex marriage.

"This bill represents equal rights for everyone in Hawaii, everyone who comes here. This is to me the essence of the aloha spirit," Abercrombie said at a signing ceremony. "With its signing, I want to say 'welcome' to the world, come to paradise."

A crowd of exuberant supporters yelled, cheered and applauded as the Democrat inscribed his signature on the legislation, making it the first law he's enacted since he was elected in November. The bill passed the state Legislature last week.

"We're contributing to society, and we deserve the same rights as everyone else. It's been a long, long time coming," said Van Law of Honolulu, who wore a rainbow lei and watched the bill's signing.

The new law follows nearly 20 years of court fights, protest rallies and passionate public debate in a state that has long been a gay rights battleground.

Just seven months ago, former Republican Gov. Linda Lingle vetoed a similar bill because she said it was same-sex marriage by another name.

But civil unions have been heading toward passage since Abercrombie defeated two gubernatorial candidates who opposed them, and only one state legislator who supported them lost re-election.

Hawaii, already known as one of the nation's premier locations for destination weddings and honeymoons, could see an influx of gay and lesbian visitors hoping to have their partnerships solemnized on sandy, windswept beaches, according to tourism businesses.
In many ways, the debate over same-sex marriage began fifteen years ago in Hawaii, when the state's Supreme Court legalized same-sex marriage. Voters responded by becoming the first state to outlaw same-sex marriage,  and the case also set off a nationwide debate that resulted in passage of the Defense of Marriage Act. So in many ways, with yesterday's decision by the Obama Administration to not appeal the DOMA cases and this development in Hawaii, the gay marriage debate has come full circle. This time, though, its moving in the opposite direction.