Herman Cain: Failing The Foreign Policy Test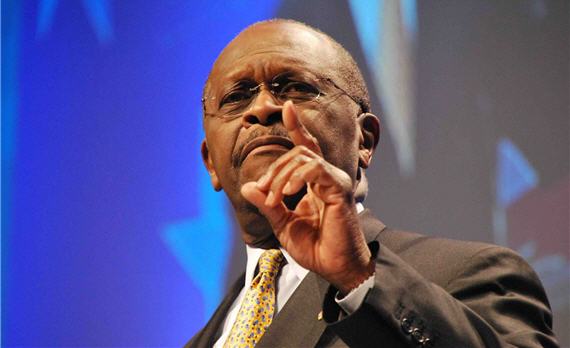 There wasn't much that was notable about Herman Cain's appearance on The O'Reilly Factor, which was in itself surprising because I would've thought Bill O'Reilly would've picked up on some of the other comments that have been floating out there lately, like the three-page bill thing or the Muslim loyalty oath. Nonetheless, in that short segment, Cain did demonstrate once again that he has a lot to learn when it comes to foreign policy:
CAIN: The way you stop Iran from getting a nuclear weapon is for us to get serious about a real, energy-independence strategy.

O'REILLY: That's gonna take longer than this year. How do you stop them from getting a nuke this year?

CAIN: Have a serious strategy, Bill, and if you have a serious strategy, it's going to cause the speculators to speculate down, instead of speculating up.

O'REILLY: But that's not going to stop Iran. Even if gas prices go down, it's not going to stop Iran from developing a nuke.

CAIN: Not in the short-term, Bill, but here's my punchline: if we help drive the price of oil down, that hurts Iran, and if the price of oil gets down near $70/barrel, we win, they won't have the money to develop a nuclear program.
The connection between oil prices and Iran's nuclear program is something that I'm sure everyone was trying to figure out afterwards. In any event, this isn't the first time that Cain has fumbled on a foreign policy issue. During the first debate, he essentially said that he would tell us his plan for Afghanistan after we elected him. During an appearance on Fox News Sunday, he had no idea what the Palestinian Right of Return was, although to his credit he did admit several days later that he made a mistake there. It will be interesting to see how he holds up on the stage in New Hampshire on Monday when the topic turns to foreign policy. So far, it's pretty clear he needs to hit the briefing books.