Herman Cain's Silly Idea And The Silly "Read The Bill" Meme
Herman Cain says he wouldn't sign any bill longer than three pages. It's a line that will get him applause, but it's totally impractical.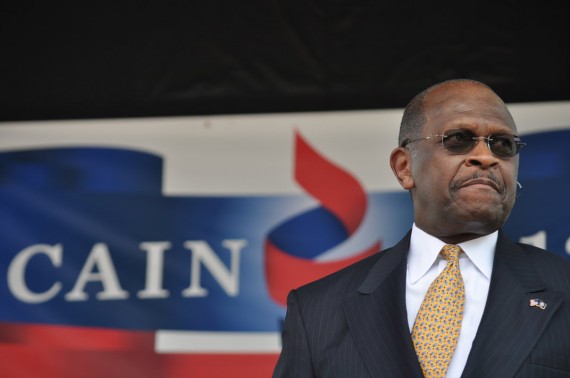 Speaking yesterday at a candidate forum in Iowa, Herman Cain said that, if he were elected President he would not sign any bill that is longer than three pages:
CAIN: Engage the people. Don't try to pass a 2,700 page bill — and even they didn't read it! You and I didn't have time to read it. We're too busy trying to live — send our kids to school. That's why I am only going to allow small bills — three pages. You'll have time to read that one over the dinner table. What does Herman Cain, President Cain talking about in this particular bill?
It's one of those things that appeals to people at political rallies, and it quite obviously grows out of the whole meme that developed during the debate over the Affordable Care Act that Congress should be required to read every word of a bill before they vote on it. In an era where major legislation runs to thousands of pages, and we often find situations where something gets inserted into a bill that nobody in Congress will take credit (or blame) for being aware of beforehand it has a certain appeal to it, and it's an idea that's been around a long time. During one of his State of The Union addresses in the 1980s, Ronald Reagan famously picked up a copy of the budget bill currently being debated by Congress, and said this:
Like many things in politics, though, what sounds simple doesn't always amount to much, as Former Reagan Administration official Bruce Bartlett explains:
The 1,990-page length of the health reform bill is once again bringing forth demands that members of Congress be required to read the legislation before voting on it. While a seemingly reasonable demand, it is, in fact, a waste of time.

The reason becomes obvious the moment one actually reads legislative language.

[…]

For these reasons, reading an actual bill is a completely useless exercise for the vast majority of members of Congress and staff. They rely heavily on committee reports that are supposed to accompany all bills coming up for a floor vote. These reports are written by committee staff and are required to faithfully reflect the bill's intent. They may contain important details, clarifications, data, citations to hearings, and supporting materials, such as a section-by-section analysis, that allow the legislation to be intelligible to non-lawyers and other non-experts.

In addition, both Republicans and Democrats in Congress have organizations that review all bills coming up for a vote, summarize them and offer political perspectives. Here, for example, is the House Republican Conference report on the health bill. If one's party holds the White House, a member may find the Statement of Administration Policy to be important in understanding a bill and how to vote on it. Here is the SAP on the health bill. The Congressional Budget Office's analysis may also be important. Here is its report on the health bill.

(…)

The point is this discussion is to show that actually reading a bill is not going to tell the average congressman or senator anything useful about it. Making it some sort of requirement for enactment simply wastes time that would be better spent absorbing summaries and analyses that tell members what the legislation is supposed to do.
It's not reading the bills that matters, it's understand them and understanding the consequences of their provision that really matters.
Now, one can make the argument that it's impossible for any Member of Congress to really understand what's in a 2,000 page bill, and that relying on summary reports from public policy institutes that may have agendas or biases of their own is no way to govern a nation, but that's another issue entirely.
The length and complexity of modern-day Federal legislation is a direct function of the massive size and scope of the government itself. You can't shrink one without shrinking the other, and concentrating on phony calls to "Read The Bill" isn't going to accomplish a thing.
As for Cain's idea, it's even more impractical and pointless than the "Read The Bill" meme. Under his own rule, Cain would have vetoed the 2001 and 2003 Bush tax cuts, which I am pretty sure he supports, because they ran 114 and 18 pages, respectively. He would be unable to fund any department of the government, including the Defense Department, because funding bills typically run thousands of pages because they are required to list all the programs that Congress is authorizing funding for. He would have been required to veto the Civil Rights Act of 1964.
It's a simple idea, the crowd probably loved it, but it would accomplish absolutely nothing. More importantly, if Cain actually does become President you can be assured he'll have to violate this pledge within months of taking office.