Hezbollah Supports Restoration of Jewish Synagogue in Beirut
Hezbollah can tolerate the restoration of a synagogue, but many Americans are apoplectic about a Muslim community center and mosque two blocks from where the WTC once stood.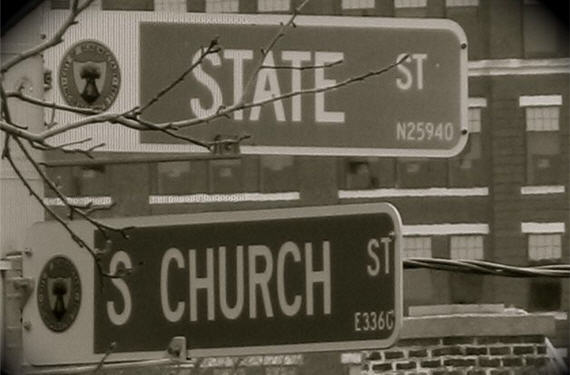 Via Haaretz:  Beirut shul to be refurbished, and even Hezbollah's on board
The ruined main synagogue in central Beirut is due to be renovated in the coming weeks, after an agreement between various religious denominations and permission from the Lebanese government, planning authorities and even Hezbollah.

[…]

The project received the green light after political officials and community leaders became convinced it could show that Lebanon is an open country, tolerant of many faiths including Judaism.
So, in this case it would appear that Hezbollah is more tolerant of other faiths and their houses of worship than are some Americans such as, for example, Newt Gingrich (but as Doug Mataconis notes, not just).
As I watch the spectacle of political pandering to anti-Muslim sentiment (if not full blown Islamophobia) in the United States that flies in face of basic constitutional values, such a comparison should be eye-opening, although I suspect that it won't be (at least not to the panderers and their panderees, so to speak).
More from Der Spiegel:  Beirut Synagogue Gets a New Lease On Life.
h/t:  Andrew Sullivan