Hillary Clinton: No Intervention In Syria Because They're Only Shooting People, Not Bombing Them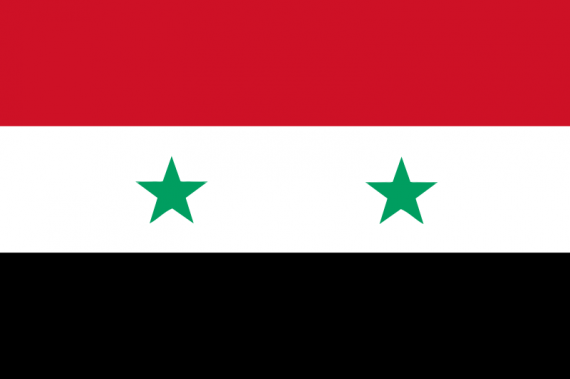 The rhetorical legerdemain that members of the Obama Administration have been using to justify the nation's intervention in Libya was on full display this morning when Hillary Clinton dismissed the idea of a Libya-like intervention in Syria using some of the most tortured logic ever:
Secretary of State Hillary Clinton said the U.S. won't enter into the internal conflict in Syria the way it has in Libya.

"No," Clinton said, when asked on the CBS "Face the Nation" program if the U.S. would intervene in Syria's unrest. Syrian President Bashar Al-Assad's security forces clashed with protesters in several cities yesterday after his promises of freedoms and pay increases failed to prevent dissent from spreading across the country.

Clinton said the elements that led to intervention in Libya — international condemnation, an Arab League call for action, a United Nations Security Council resolution — are "not going to happen" with Syria, in part because members of the U.S. Congress from both parties say they believe Assad is "a reformer."

"What's been happening there the last few weeks is deeply concerning, but there's a difference between calling out aircraft and indiscriminately strafing and bombing your own cities," Clinton said, referring to Libyan leader Muammar Qaddafi's attacks on the Libyan people, "than police actions which, frankly, have exceeded the use of force that any of us would want to see."
Now, as I said earlier, I think the idea of intervening in Syria is exceedingly stupid, but making distinctions like this demonstrates just how intellectually bankrupt the Administration's foreign policy really is when it comes to the so-called "Responsibility To Protect" doctrine. If Libyan civilians deserve protection from their government, then why not Syrians, or Baharanis, or Yemenis, or residents of the Ivory Coast. That's the biggest problem with this policy; taken to its logical conclusion, it leads to endless war. Since that would be politically unpalatable, we end up with tortured logic like this and the absurd suggestion that Bashar Assad is a "reformer," something we were saying about Gaddafi himself just a few months ago.
Video: