Hindsight Isn't Lying
Tthere's enough bad punditry going around that there's no need to invent cases to expose.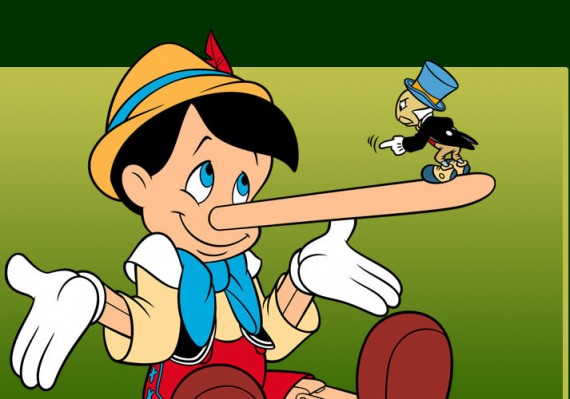 Under the provocative headline "WaPo's Jennifer Rubin Admits She Misled Her Readers," Simon Maloy of Media Matters contrasts Rubin's election postmortem with her earlier writing.
Rubin now: "The convention speech was a huge missed opportunity."

Rubin then: "Mitt Romney accepted the nomination of his party for president with a speech that showed he can rise to an occasion, and let us see a side of him that was compelling and heartbreaking." [Right Turn, 8/30]

Rubin now: "Romney made a lunge now and then in the direction of immigration reform and an alternative health-care plan without giving those topics the attention they deserved."

Rubin then: "The media are doing their best to disguise the unpleasant fact that Mitt Romney has been more forthcoming on immigration than the president has in more than three years in office." [Right Turn, 6/24] "This isn't that hard: Romney will repeal Obamacare. He has always favored protection for people with preexisting conditions who move from one employer-provided plan to another or from an individual-purchased to an employer-provided plan." [Right Turn, 9/10]

Rubin now: "The communications team was the worst of any presidential campaign I have ever seen — slow and plodding, never able to capitalize on openings."

Rubin then: "The Romney team, to a greater degree than most campaigns, has been criticized and lampooned. Too timid. Too unfocused. Too slow. Too inept. But this week demonstrated that the campaign officials are more skilled than they have been depicted, and their errors and stumbles have in large part been obliterated in the lingering glow of the convention. There is some personal vindication for them as well." [Right Turn, 8/31]

Rubin now: "But if not for a stunning series of performances in the debates and unexpected eloquence on the stump in the last month, Romney almost surely would have done worse than he did. A presidential race needs more than a good month to be successful."

Rubin then: "We've made the case that not only the first presidential debate but the debates as a whole recast the race and vaulted Mitt Romney into a position to win the race. Pollster Charlie Cook is the latest election guru to agree." [Right Turn, 10/31]
Daily Kos' Susan Gardner chimes in to ask, "When will people like Jennifer Rubin lose a job?"
The point here isn't just that Rubin and so many were very, very wrong—in her case, knowingly, arrogantly so—it's that in a world where press institutions claim the high ground in the new media landscape, boasting of ethics and accountability, they keep people on their payroll who admit intentionally misleading readers.

When will these media institutions fire the liars? Or is keeping liars on board imperative to some weird mission of balancing out the truth-tellers? Someone should pay a price: Rubin. If she doesn't, the Washington Post will continues to bleed crediblity. It's their choice.
The problem with all of this is that, while there's much to criticize about Rubin's analysis over the course of the campaign and the postmortem itself (and don't even get me started on her foreign policy writing) the compare and contrast above isn't particularly interesting, much less proof that Rubin lied or intentionally misled her readers.
One can simultaneously believe in the moment that a convention speech "showed he can rise to an occasion, and let us see a side of him that was compelling and heartbreaking" and yet believe afterward that it was "a missed opportunity." Maybe, in hindsight, you think that personalizing the candidate was inadequate and the speech should have instead outlined a compelling policy argument for electing him. Or that it should have made outreach to some target audience. Or whatever. We don't really know what  opportunity Rubin thinks was missed because that line was the entirety of her analysis on the matter. (She makes many important points later in the speech that could connected to the "missed opportunity" theme; she just doesn't explicitly make the connection.)
Similarly, one can simultaneously talk more about healthcare and immigration than one's opponent and yet fail to give them the attention that an outside analyst believes they deserve.
One can honestly believe that a campaign had a great week that undid a lot of damage and belied a lot of criticism and look back and think that the campaign generally failed to seize opportunities and adapt quickly. Indeed, maybe they failed in Rubin's mind to capitalize on the momentum of the week that thrilled her.
And, surely, one can think the debates closed the gap between the candidates and put victory within reach and look back at a loss and think the months leading up to the debates that created the gap in the first place could have been better spent.
There's plenty of hackery and medacity in American punditry, including by some employed by the Washington Post. Indeed, one can find it in Rubin's work, especially on matters related to Israel. Sometimes, as it was six years ago when Rush Limbaugh and Hugh Hewitt admitted after the 2006 midterms that they had been carrying water for the Republican team rather than shooting straight, it's calculated. Most of the time, as with so many Republican pundits ignoring the polls and going with their heart in predicting a Romney win, it's a triumph of wishful thinking over sober analysis. The former is almost surely a firing offense, at least if you think you're in the news business and not the entertainment business. The latter may be as well if there's a pattern such that the analysis is generally skewed by hope.
Regardless, there's enough bad punditry going around that there's no need to invent cases to expose.