Hollywood Has Worst Summer In 17 Years
The summer of 2014 was the worst Hollywood has seen since Bill Clinton was President. It's pretty easy to figure out why.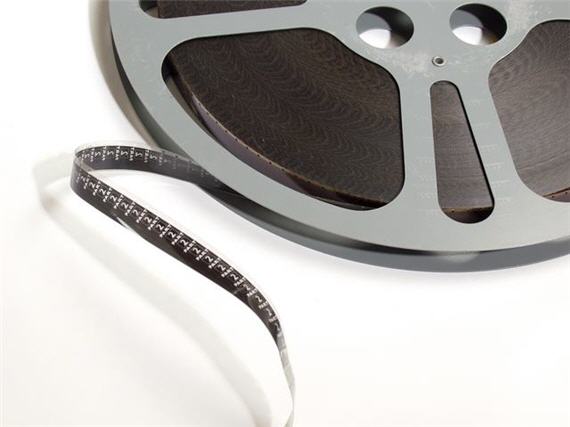 Despite the presence of several movies anticipated to be blockbusters on the schedule, Hollywood has its worst summer movie season in nearly two decades this year:
LOS ANGELES — American moviegoers sent a clear message to Hollywood over the summer: We are tired of more of the same.

But don't entirely blame the sequels and superheroes.

The film industry had its worst summer in North America, still the world's No. 1 movie market, since at least 1997, after adjusting for inflation. Between the first weekend in May through the end of August, ticket sales in the United States and Canada are expected to total roughly $3.9 billion, a 15 percent decline from the same stretch last year, according to Rentrak, a box office data company.

Analysts in the spring had predicted an 11 percent drop, citing viewing distractions like the World Cup and scuttled release plans for films like "Fast and Furious 6" and Pixar's "Good Dinosaur," which both had production problems. But the decline was worse than expected, and the reason, analysts and studio executives said, may have been a nasty case of déjà vu.

Tom Cruise's futuristic "Edge of Tomorrow," for instance, looked like a hit — and that was exactly its problem. The title was too similar to "The Day After Tomorrow," released in summer 2004. The barren landscape too closely resembled Mr. Cruise's 2013 film "Oblivion." Characters walking around in robot exoskeletons? Been there ("Pacific Rim"), done that ("Real Steel").

Despite stellar reviews, "Edge of Tomorrow" took in $99.9 million at North American theaters, a major disappointment for Warner Bros., which spent at least $250 million on production and domestic marketing.

"Hercules," which arrived seven months after "The Legend of Hercules," turned out to be a box office weakling. "Sex Tape" was heavily marketed on Cameron Diaz's legs, but moviegoers shrugged: Sorry, we've seen them. "Both 'Sex Tape' and 'A Million Ways to Die in the West' failed to stand out among the other R-rated comedies," said Phil Contrino, the chief analyst at BoxOffice.com.

Sameness sells tickets, no doubt about it. The Top 10 movies of the summer all came from familiar brands (Marvel, DreamWorks Animation), featured familiar characters ("Godzilla") or turned on familiar stories (the raunchy college comedy). Still, only a few of those films truly popped, Mr. Contrino noted, adding that the ones that did "each gave fans something that was unique, fresh and surprising."

Marvel's "Guardians of the Galaxy" was the No. 1 movie, selling more than $258 million in tickets and still going strong. "Guardians" was widely praised as offering something moviegoers had not seen before — namely, comedic D-List superheroes, including a talking raccoon and a walking plant, against a 1970s-era soundtrack.

Disney's "Maleficent" also became a runaway hit, taking in $237.6 million in North America to become third-biggest movie of the summer. Not bad for a film that one Wells Fargo analyst earmarked in the spring as a too-weird-to-succeed bomb.

(…)

Studios released 12 sequels this summer, from the mega-budgeted "Amazing Spider-Man 2" to the low-priced "Step Up All In." If sequels are doing their job, ticket sales go up: Existing fans come back, new crowds come in. At the very least, sequels are expected to tread box office water.

But only three managed to deliver significantly improved results, compared with their series predecessor: "22 Jump Street," "Dawn of the Planet of the Apes" and "X-Men: Days of Future Past." One, "The Purge: Anarchy," was approximately flat.

That left eight sequels to nose-dive in North America. Ticket sales for Paramount's "Transformers: Age of Extinction" totaled $243.9 million, a 35 percent decline from results for "Transformers: Dark of the Moon" three years ago. ("Age of Extinction" was nonetheless the summer's second-biggest film.) "Planes: Fire & Rescue" dropped 38 percent, and "Think Like a Man Too" came in 31 percent lower. Sony's "Amazing Spider-Man 2" was down 25 percent.

What separated the few winners from the many losers? For the most part, the winners convinced ticket buyers that they were not just more of the same.
While I can't say that I am a harbinger of cultural attitudes, I will say that this was yet another summer in which Hollywood didn't really motivate me to come out to the movies. To some degree it's been because there's too many other things going on this summer to justify taking several hours out of a given weekend at the movie theater. In some cases, it's simply because the premise of the movie obviously isn't meant to appeal to my generation to begin with. I was too old to play with Transformers when the toys came out to begin with so I can't say that I'm all that interested in yet another movie based on them, nor was I all that interested in seeing another installment in in a Spiderman reboot that seemed unnecessary to me to begin with. Even the movies that I would say to myself that I'd like to see, I can't say that I've felt compelled to spend the $10 or more for a ticket. They'll all be available on On Demand, Netflix, Cable, or RedBox at some point in the near future, and I'll be able to watch them when I want to,  and without having to worry about the guys sitting behind me making too much notice or the girls down in front spending half the time texting on their phones. With home entertainment so much better than it was ten or twenty years ago, Hollywood can really only rely now on selling the experience of going to the movies, and that experience leaves a lot to be desired in the summertime.
Perhaps because of this, summers seem to be far less important to Hollywood than they have been since Steven Speilberg and George Lucas helped make the summer blockbuster a part of American culture. The best example of this can be seen in the fact that Star Wars Episode VII, arguably the most anticipated movie of the next couple years, is being released not during the summer season as the previous six movies in the series where, but a few weeks before Christmas in 2015. Given that it's Star Wars, of course, it's unlikely that Disney is taking much of a financial risk with this decision. Nonetheless, it's a pretty strong rebuke to the idea that summer is the most important part of the movie season when what will most likely be the biggest movie of the year is being released at Christmas time. We may be seeing the beginning of the end of the hype over the "summer movie season."
Regardless of what time of the year a movie is released, though, it seems pretty clear what Hollywood has to do. They need to find a way to get people to come out to the theaters. That means both coming up with movies that people want to see, rather than yet another sequel or yet another reboot of something that has been done before, and making them want to see it in the theater. If this summer was any guide, it would seem they need to go back to the drawing board.