House Passes Ryan/Murray Budget By Overwhelming Margin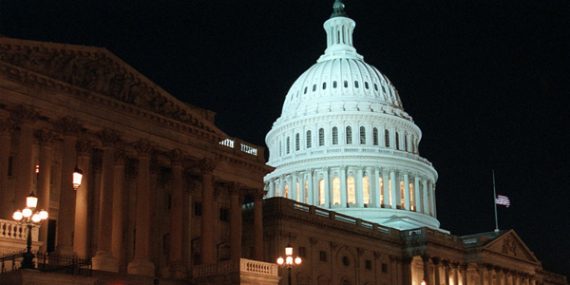 The House of Representatives has just passed the budget deal reached by House and Senate Budget Committee Chairs Paul Ryan and Patty Murray by an overwhelming margin:
After a tumultuous and politically divisive year, the House ended 2013 on a rare bipartisan note by passing a budget deal supported by a nearly equal number of Republicans and Democrats.

The chamber voted 332-94 to approve the two-year budget deal crafted by Rep. Paul Ryan (R-Wis.) and Sen. Patty Murray (D-Wash.). The legislation won the support of 169 Republicans and 163 Democrats. It now heads to the Senate, where it will likely pass next week. President Barack Obama signaled he would sign the bill into law.

The deal sets discretionary spending at $1.012 trillion for the current fiscal year — a level that will rise to $1.014 trillion in fiscal 2015 — and replaces sequester cuts slated to take effect in January with more targeted spending cuts. Absent the agreement, discretionary spending would decline to $967 billion early next year with a large proportion of the cuts hitting the Pentagon.

The agreement, which includes $23 billion in net deficit reduction, doesn't extend expanded unemployment benefits that expire at the end of December. It also does nothing about the debt ceiling, which must be addressed sometime in the spring.

Still, the budget is a breakthrough for a Congress frozen by partisan fiscal fights for the past few years. In a practical sense, the budget will help lessen the chance of a government shutdown in mid January and again in October, just before the 2014 midterm elections.
In the end, there were only 62 Republican "No" votes against the budget, far better than the bill that ended the government shutdown fared back in October. Quite obviously, the GOP didn't want a repeat of that particular disaster. The bill no moves on to the Senate where there will likely be a vote early next week at the latest.