House Republicans Drop Abortion Bill Vote At Last Minute, And It Was Smart Politics To Do So
The House was set to vote on a ban on abortion after 20 weeks that never would have become law today but they pulled the bill. Conservatives are annoyed, but it was smart politics in the long run.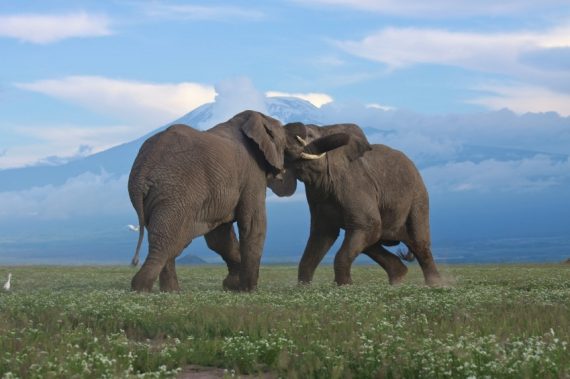 If things had gone according to plan, the Republican controlled House of Representatives would have been voting today on a bill that would have purported to ban abortion after 20 weeks throughout the United States, in no small part to coincide with the 42nd anniversary of the Supreme Court's decision in Roe v. Wade and the annual "March for Life" which is occurring today in Washington, D.C. as it has nearly every year since the first anniversary of the Court's decision in 1974. Instead, however, that bill was pulled at the last minute and replaced with something far more milquetoast, and conservatives aren't very happy about it:
House Republican leaders abruptly dropped plans late Wednesday to vote on an anti-abortion bill amid a revolt by female GOP lawmakers concerned that the legislation's restrictive language would once again spoil the party's chances of broadening its appeal to women and younger voters.

In recent days, as many as two dozen Republicans had raised concerns with the "Pain Capable Unborn Child Protection Act" that would ban abortions after the 20th week of a pregnancy. Sponsors said that exceptions would be allowed for a woman who is raped, but she could only get the abortion after reporting the rape to law enforcement.

A vote had been scheduled for Thursday to coincide with the annual March for Life, a gathering that brings hundreds of thousands of anti-abortion activists to Washington to mark the anniversary of the Supreme Court's 1973 Roe v. Wade decision that legalized abortion.

But Republican leaders dropped those plans after failing to win over a bloc of lawmakers, led by Reps. Rene Ellmers (R-N.C.) and Jackie Walorski (R-Ind.), who had raised concerns.

The House will vote instead Thursday on a bill prohibiting federal funding for abortions — a more innocuous anti-abortion measure that the Republican-controlled chamber has passed before.

A senior GOP aide said that concerns had been raised "by men and women Members that still need to be worked out." The aide, who wasn't authorized to speak publicly about the plans, said in an e-mail that Thursday's vote will help "advance the pro-life cause" and that GOP leaders "remain committed to continue working through the process [on the Pain Capable bill] to make sure it too is successful."

Other aides said that leaders were eager to avoid political fallout from a large number of female Republicans voting against an abortion bill in the early stages of the new GOP-controlled Congress.

The dispute erupted into the open in recent days and once again demonstrated the changing contours of the expanded House Republican caucus. The 246-member caucus is seeing rifts on issues where it once had more unity. That's because there are now more moderate Republicans from swing districts who could face tough reelections in 2016 when more Democratic and independent voters are expected to vote in the presidential election.

Already this month, a large bloc of moderate Republicans voted against a spending bill that would repeal President Obama's changes to immigration policy enacted by executive action. More than two dozen Republicans from metropolitan areas with large immigrant populations also voted against an amendment to the bill that would end temporary legal protections to the children of illegal immigrants.

The abortion bill pulled Wednesday night was strongly opposed by Democrats and women's rights groups. But a similar version of the bill easily passed the GOP-controlled House in 2013 and Senate Majority Leader Mitch McConnell (R-Ky.) had vowed to bring it up for a vote.

Rep. Trent Franks (R-Ariz.), the bill's lead sponsor, had predicted Wednesday that his proposal would easily pass because it "has overwhelming support among the American people."

But Ellmers and Walorski had withdrawn their support and voiced concerns during meetings at the annual Republican policy retreat in Hershey, Pa. Ellmers did so again Wednesday at a closed-door House GOP meeting in the basement of the Capitol, according to several people who attended.

Seeking to rebut growing criticism from conservatives, Ellmers said on Facebook Wednesday evening that she would vote for the bill: "I have and will continue to be a strong defender of the prolife community," she wrote.

But she had recently asked leaders to reconsider holding the vote, noting that Republicans had faced harsh criticism from Democrats in recent years for mounting a "war on women" by passing restrictive abortion legislation and other similar bills.

"The first vote we take, or the second vote, or the fifth vote, shouldn't be on an issue where we know that millennials—social issues just aren't as important [to them]," she said in an interview with National Journal.
Not surprisingly, this last minute decision to back away from a vote that had been touted for weeks by many Members of Congress, and which had been included among the pieces of legislation that Republicans would put up for a vote soon after gaining control of Congress, has not sat well with activist conservatives or conservatives in the blogosphere. Mollie Hemingway at The Federalist called the last minute decision an example of "incompetence and cowardice on the part of House Republicans. Hemingway's colleague David Harsanyi called it an example of "tragically incompetent politics." Matt Lewis at The Daily Caller called the move "incredibly stupid," especially since it occurred on the last minute just prior to a major anti-abortion march and in the end will accomplish little other than to embolden opponents and disappoint supporters. A writer at National Review called the decision "shameful," especially considering that the House had passed a similar bill in the past, although it died in the Democratic-controlled Senate. Finally, Red State called the decision a win for politics over principle, and obviously doesn't consider that a good thing.
To be honest, it's somewhat odd to see this much consternation over a bill that was never going to become law to begin with. Even if it had passed the House, there was virtually no chance that the bill would be able to garner the 60 votes necessary to pass the Senate, indeed it's unclear if the bill would have received unanimous support among the members of the Senate GOP Caucus even on a cloture vote. If it somehow did make it through the Senate, the bill would face a certain veto from the President that quite obviously would not be overridden in either chamber of Congress. In essence, then, these conservatives were asking Republicans to put their necks out on a bill that had no chance of becoming law any time in the next two years, and probably wouldn't become law at any point after that unless the Republican Party managed to win the White House and a filibuster proof majority in the Senate. That seems like a huge political ask for something that is essentially nothing more than a sop to the activist conservative win of the GOP and which may or may no even be Constitutional.
The interesting thing about how all of this went down, of course, is that it was an internal dispute inside what has been until now a united and solidly conservative Republican House Caucus that ended up being the death knell for the bill. A year ago, it's unlikely that we would have seen this happen but now that the GOP Caucus is larger and includes more members from districts that are likely to be competitive in General Elections in 2016 and the years going forward, this may be a sign that we are likely to see some more open dissents from the idea that the Republican Caucus is under the control of the hard-right Tea Party base of the GOP. In this case, the concern appears to boil down to the idea that the exceptions for rape and incest in the bill, which are limited to cases that are actually reported to authorities, are too restrictive and that this is likely to cause problems for members with female and millenial voters for whom the GOP is already too extreme when it comes to social issues. Emphasizing that point by making this bill such a prominent part of the legislative agenda would have done nothing but hand political ammunition to Democrats. So, while this move is angering the pro-life crowd in the short run, it strikes me that avoiding needless political harm over a bill that will never become law is the smart thing to do.