Republicans Still Don't Know How To Communicate With Female Voters
It appears that the GOP still has a problem communicating with women.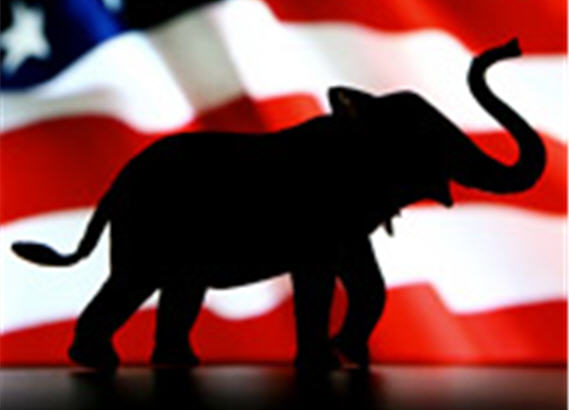 It's no secret that the Republican Party has a problem with women voters in general, and younger single women in particular. For confirmation of that fact one need only look to exit polls in recent elections that show Republican candidates losing badly among this demographic, quite often to the point where it costs them elections. In Virginia in 2013, for example, there is strong evidence that it was the votes of female suburban voters, principally in Northern Virginia, that cost Ken Cuccinelli the Governor's Mansion. More broadly, Republican policy positions and actual legislation have certainly contributed to the idea that the GOP has an issue relating to issues of concern to women, whether we're talking about the various Personhood Amendments that have been proposed in states across the country or the efforts by Republican controlled legislatures to even further regulate abortion clinics and require women seeking abortions to undergo invasive medical procedures. On top of all of that, of course, there's the rhetoric of everyone from Todd Akin and Richard Mourdock to Rush Limbaugh. Finally, whether it is fair or not, and to a large degree I think its unfair, decisions like Hobby Lobby have been spun into the accusation that people on the right want to deny women access to birth control.
Democrats have tied all of this up into the so-called "War On Women," and while conservatives have pushed back on that accusation against the accusation that their party has a problem relating to women, there's enough evidence from polling and election results to establish that it is an actual phenomenon. To some degree, Republicans have come to recognize this and at least make some efforts to try to do something about it. The verbal miscues of Akin, Mourdock, and others have been largely non-existent during the current election cycle, for example, and when the GOP did its autopsy after the 2012 election, there was at least some recognition paid to the idea that the party needs to do a better job communicating its ideas to groups that have not traditionally voted Republican in large numbers, such as women.
As the saying goes, though, talk is cheap. What matters is what actual changes the GOP is going to make that would help to stop the dropoff in support among female voters. Obviously, the party is not likely to change its position on abortion issues, for example, and the influence of the religious right in the party means that we're unlikely to see it change positions on things like the Hobby Lobby decision. Notwithstanding that, though, there are obviously things that the party could do to deal with predicament, most notably by simply being better at communicating its ideas.
In that spirit, the female members of the Republican Study Committee, a group of conservative Members of Congress devoted to pushing conservative ideas in the House, met to discuss what the party could do to improve its position among female voters. The meeting included many of the "best and brightest" among female GOP Members of Congress but, as Ashe Schow's report shows, it left a lot to be desired:
"We have got to do a better job of [telling stories], whether it's talking about social issues or whether it's talking about the financial issues and the jobs and the economy," said Rep. Diane Black of Tennessee.

"It's how we are able to articulate ourselves – make sure we get the point across that we care," said Rep. Renee Ellmers of North Carolina.

Great, everyone agrees. Go do that.

Except I've heard those same words from Republicans since I moved to Washington three years ago.

And even though the women on the panel all agreed that the GOP's messaging needed to be better, it was clear they aren't doing much to improve it.

Black referred to men and women as females and males, which makes you feel about as connected as someone talking about animal mating habits.

And that's exactly what it seemed she was talking about when saying the GOP needs to do a better job at telling stories.

"Females will respond better if you can get a connection with a relationship," Black said.

Black then used a story Noem told earlier as an example. Really, she didn't have her own story to add? If you're going to tell people to use stories to relate you should probably have a story of your own.

Then came the bashing of both genders, courtesy of Ellmers.

"Men do tend to talk about things on a much higher level," Ellmers said. "Many of my male colleagues, when they go to the House floor, you know, they've got some pie chart or graph behind them and they're talking about trillions of dollars and how, you know, the debt is awful and, you know, we all agree with that.

First she's saying that men (perhaps only Republican men) don't know how to connect with people. Second, she's saying people are too stupid to understand pie charts.

Ellmers then said that women mainly want more time in their lives (don't men as well?) and the first example she gave was that women wanted "more time in the morning to get ready."

As for connecting to women specifically, Ellmers drove it home with a line that, had there been liberals in the audience, would have made the news.

"We need our male colleagues to understand that if you can bring it down to a woman's leveland what everything that she is balancing in her life — that's the way to go," Ellmers said. (Emphasis added.)
Emily Zanotti comments (emphasis mine):
Now, not to pick on Ellmers specifically (I mean, we wouldn't want to handicap her in her tough mid-year race against Clay Aiken), but it seems that Republicans had better luck with people who weren't contained by the bounds of elective office (and, perhaps, a rift in the space-time continuum), since, perhaps, their contacts with actual women have given them some insight in how to respond to a real voter of the female persuasion.

But that's, of course, if you totally ignore the part where Rep. Ellmers is noting that women are clearly too busy child-birthing and house-cleaning to tune into more complex issues, like taxes and war. Which is the primary takeaway from this interaction. Which is going to go very far in terms of marketing.

The problem they're addressing is legitimate: the GOP has not been able to speak to women authentically and in a way that makes sense, not just to a woman voter, but to any voter who was raised in the modern age. Gaining insight into how voters speak, how they take in information and how they interpret policies is key to gaining a basic foothold with emerging demographics (actually, not even emerging – the voter shift of 2008 toward a more diverse, younger voter landscape is clearly here to stay). But what's being said here is slowly developing into a knee-jerk Republican line: that young voters are decidedly Democratic, that they're that way because they're stupid, and that very little can be done to change their minds unless you dumb down your policies to match their perceived intellectual capacity
The fact that this is coming from Republican women is, perhaps, the most remarkable thing. You would think that they would have a good understanding of the issues that resonate with women, and how to communicate with them in the context of a political campaign. The fact that they all manage to win elections would seem to suggest that they have at least some good political communications skills. And, yet, here we have them essentially saying that the way to communicate with women is to dumb things down, that women respond to emotion rather than reason, and that the reason that they have generally tended to reject Republican candidates isn't because there's something wrong with the candidate or their ideas, but because, well, they are women. The fact that these are all smart, accomplished women makes the comments all the more strange. Indeed, it's as if they've stepped off the set of Leave It To Beaver or some other idealized fantasy of what men and women are supposed to be like. Of course, this idealized fantasy is what many on the right seem to think is reality to so I suppose it isn't too surprising.
I will not claim to be an expert on communicating with women, especially in the context of politics. However I'm pretty sure that "bringing it down to a woman's level" isn't the best way to start. If that's the direction the GOP is going to take, then it seems unlikely that they'll see much more success with female voters than they have in the past.