House To Vote On Unnecessary, Unenforceable, Completely Symbolic Abortion Bill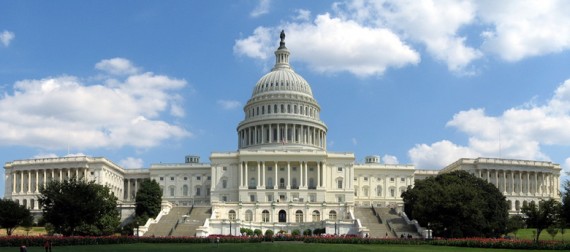 Later today the House of Representatives is going to be voting on a bill to ban abortions performed for reasons of "gender-selection" even though there is no real evidence that any such abortions are being performed in the United States:
WASHINGTON (AP) — The House faced a vote Thursday on legislation to ban abortions based on the sex of the fetus, putting Congress squarely in the middle of partisan jockeying for the women's vote in the fall elections.

"It is violence against women," said Rep. Chris Smith, R-N.J., of abortions of female fetuses, which happens most commonly in Asian countries, such as India and China, where there is cultural preference for boys. "This is the real war on women."

It was uncertain whether Republican supporters had the two-thirds majority needed to pass the bill under procedural rules. Rep. Trent Franks, R-Ariz., the author of the Prenatal Non-Discrimination Act, said the vote would have political ramifications whether it passed or failed. "When people vote on this, the world will know where they really stand."

"This type of sex selection, most Americans find pretty repulsive, and our members feel strongly about it. That's why it's being brought to the floor," House Speaker John Boehner said.

Opponents of the legislation, including the White House, Democratic lawmakers, abortion rightsgroups and some Asian-American organizations, say it could lead to racial profiling of Asian-Americans and subject doctors to criminal charges if they do not report sex-selection abortions to law enforcement. Even if it passes the House, it has little chance of seeing action in the Democratic-controlled Senate.

(…)

The legislation would make it a federal offense, subject to up to five years in prison, to perform, solicit funds for or coerce a woman into having a sex-selection abortion. Bringing a woman into the country to obtain such an abortion would also be punishable by up to five years in prison. While doctors would not have an affirmative responsibility to ask a woman her motivations for an abortion, health workers could be imprisoned for up to a year for not reporting known or suspected violations of the ban on sex-based abortions.
The fact that the bill specifically states that doctors will not have a duty to interrogate patients as to the reasons that they may be seeking an abortion, of course, means that the law is completely unenforceable and that there is a high potential that it did become law it would be applied in an arbitrary, capricious, and discriminatory manner. More importantly, there is simply no evidence that these types of abortions are an issue in the United States at all, and no way of proving what a woman's motivation is when she is seeking an abortion.
Of course, this really has nothing to do with banning anything. In fact, since the bill is being brought to the floor under a suspension of normal rules, it would need 2/3 of the House to vote in favor of it to even make on to the Senate. That's not going to happen, but what this bill would do is give Republicans and their allies an opening to claim, falsely, that the Democrats who vote against it are in favor of aborting baby girls. I can already see the commercials, I think you can too.
I guess what I'm wondering is, when did Congress manage to fix all of our fiscal problems so that it would have time to deal with nonsense like this?