House Will Not Take Up Senate Immigration Bill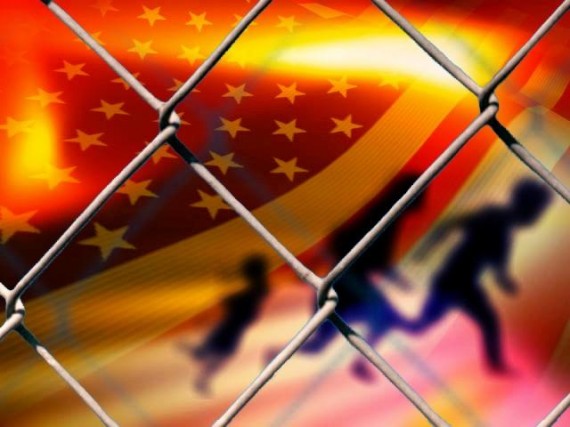 At some point between now and the end of this week, the Senate will take its final vote on the immigration bill that's been pending before that body for the better part of two months now. By all accounts, it's expected pass that body with somewhere between 70 and 80 votes in its favor. From there it will go on to the House of Representatives, where some have been postulating that a strong Senate vote in favor of the bill would be an impetus  for the House to act. However, it's being reported today that House Speaker John Boehner told his Republican Caucus during a morning meeting today that he would not be bringing that bill to the floor:
Speaker John A. Boehner reiterated to House Republicans this morning that he will not bring up the Senate's immigration overhaul for a vote in the House.

"Weeks ago, I — along with Eric, Kevin, Cathy and Bob Goodlatte — issued a statement making clear that the House is not going to just take up and vote on whatever the Senate passes," Boehner told lawmakers, per a source in the room. "We'll do our own bill, through regular order and it'll be a bill that reflects the will of our majority and the people we represent."

He was referencing other Republican leaders, including Majority Leader Eric Cantor of Virginia, Majority Whip Kevin McCarthy of California, Conference Chairwoman Cathy McMorris Rodgers of Washington, and Goodlatte, the Judiciary chairman from Virgina.
There are virtually no details about what Boehner means by "our own bill" given the fact that House Republicans have put forward essentially nothing of substance when it comes to immigration reform. One imagines that we'll see something that focuses on "border security" above everything else. In other words, it will appeal to the base of the Republican party while doing nothing about the actual immigration problems that have been festering for years now. That may be politically advantageous for the GOP in the short term, but I don't think its going to work out so well in the long term.