How Professors Spend Their Time
An oldie but goodie from PhD comics is making the rounds.
From PhD comics: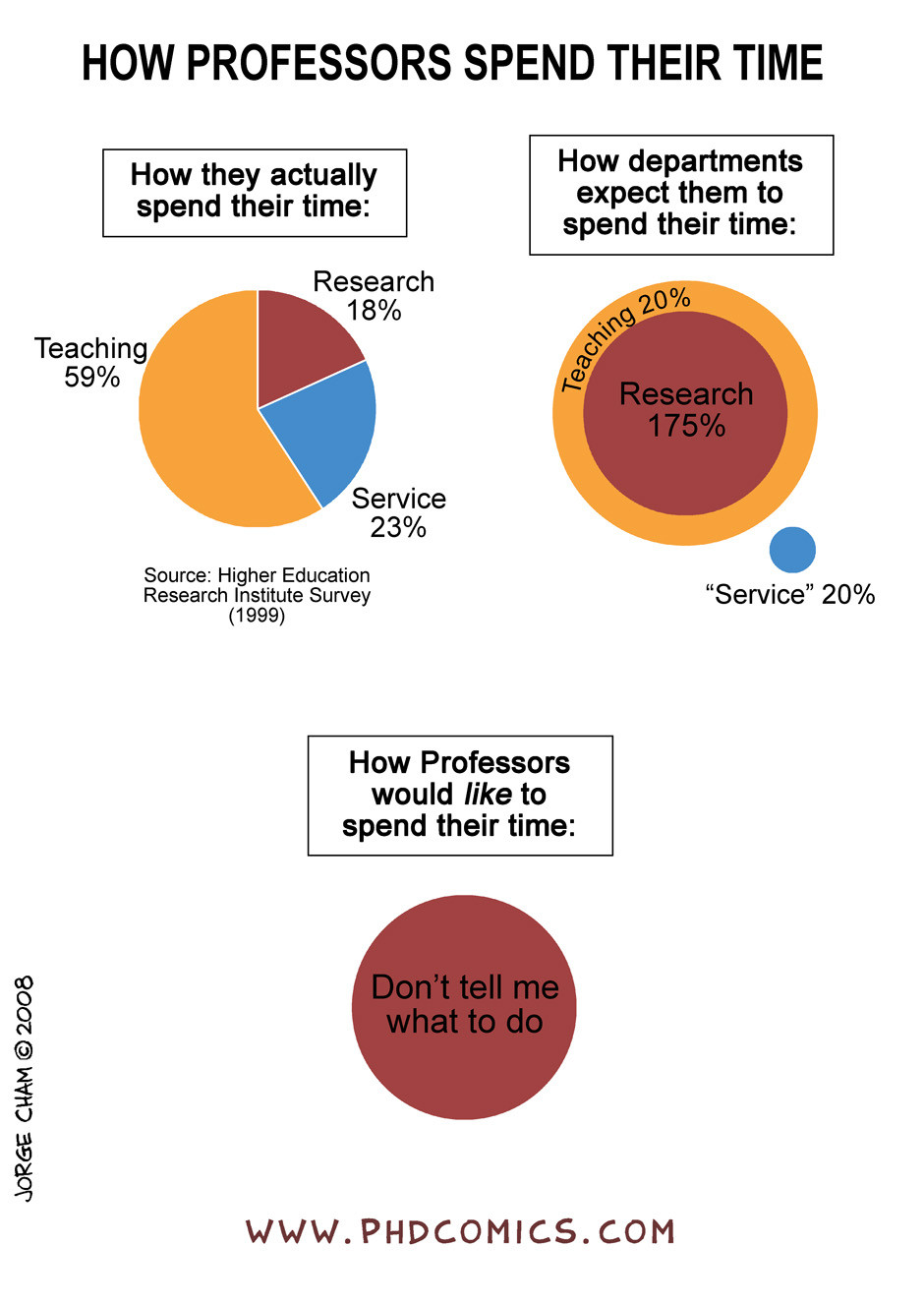 The strip originally ran in 2008 and is based on a survey from 1999 but the gist is above right and the punch line, naturally, is spot on.
The "How departments expect them to spend their time" breakdown, aside from the joke about spending more time than available, depends substantially by instutiton. While the research component is up everywhere, most schools still expect professors spending most of their time teaching—including non-classroom activities like advising, maintaining office hours, grading, course preparation, and the like—and doing instutitonal service.
My own institution decidedly focuses on student teaching—again, writ large–and has us not only spending large numbers of contact hours in the classroom but doing extremely detailed mini-syllabi for each seminar (mostly a function of one or two professors designing the lesson, which is then taught by all fourteen professors in the department). Additionally, thanks to the vagaries of military IT, we spend an inordinate amount of time attempting to work around the limits of our technology.