How Reliable Are Government Economic Projections?
Dylan Matthews went back and looked at the economic projections from the Federal Reserve Board and the Congressional Budget Office to see just how accurate they turned out to be. The results were not encouraging.
Here's the result for the Fed: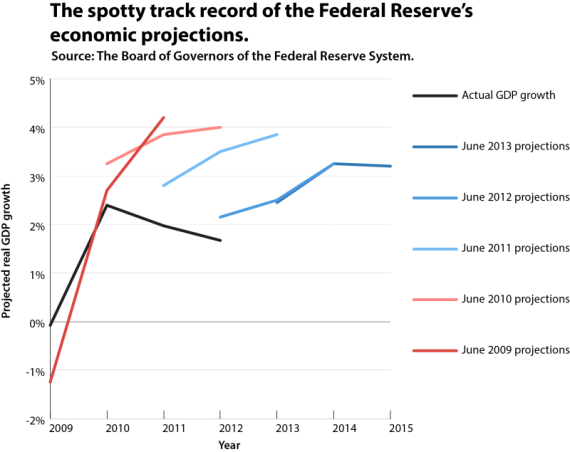 And here's the one for the CBO: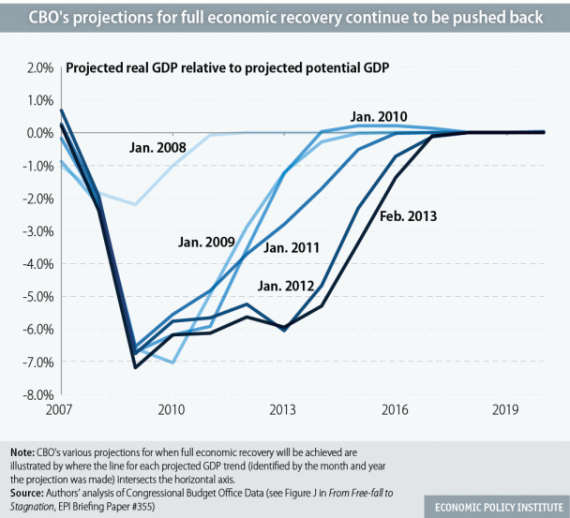 Given that much of what the Fed does, and the projections the CBO makes about the economic impact of legislation, are based on these projections, one wonders if we'd all just be better off flying blind.