Huckabee's Out, What's Next?
Mike Huckabee's decision not to run has shaken up the GOP field for 2012.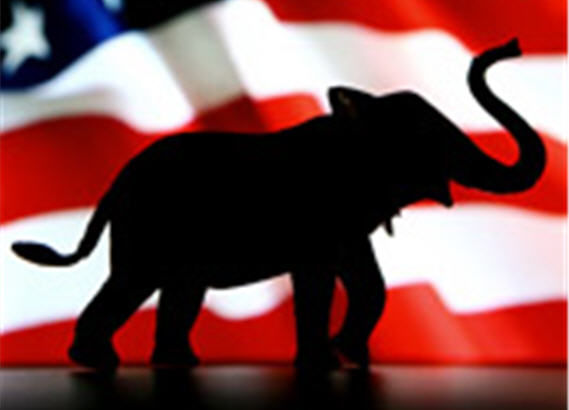 There are already a number of pundits out speculating about what Mike Huckabee's decision not to run in 2012 means for the GOP race in 2012, and the first question is where the people who were supporting him go now:
Huckabee's supporters now become one of the most coveted voting blocs in the still-unsettled Republican contest.

The former governor was at the top of early polling in Iowa and South Carolina and also faring well in many national surveys. His strength can be partly chalked up to name recognition this far out from voting, but his demographic appeal leaves a sizable void in the field: there is now no well-known candidate for Christian conservatives and middle-to-lower income Republicans.

A Pew poll in March showed that Huckabee led the field among white evangelicals, taking 29 percent of the vote to Romney's 15 percent. The same survey showed Huckabee leading 23 percent to 18 percent over the wealthy former Massachusetts governor among those Republicans making less than $75,000 per year.

Huckabee's decision "makes that base wide open for support," said Bob Vander Plaats, the former Iowa gubernatorial candidate who led Huckabee's 2008 campaign in the state.

"It's hard to say who is going to benefit right off the bat," Vander Plaats said. "That vetting process is going to start anew."
What's most likely to happen initially, of course, is that many of these voters will drift into the undecided column as they wait for the race to play itself out more. Initially, though, as I mentioned last night, it would appear that the candidates best equipped to pick up support from these voters are Tim Pawlenty, Rick Santorum, Herman Cain, and Michele Bachmann, if she runs. However, there's
another potential candidate who may see Huckabee's decision as the impetus to do something that most observers assumed she wouldn't do:
In many polls, though, those who supported Huckabee chose former Alaska Gov. Sarah Palin as their second choice. Should Palin decide to throw her hat in to the 2012 ring, Huckabee's supporters would most likely give Palin serious consideration.
Would Huckabee's withdrawal cause Palin to jump into the race? Possibly, but she, and the rest of the GOP, would still have to deal with the fact that it seems fairly apparent that she has no shot at beating Obama in a General Election.
So, let's say Palin stays out of the race, then what happens? Commentary's Jonathan Tobin thinks it benefits Michele Bachmann:
If you assume, as most people do these days, that Sarah Palin will also stay out the race, the chief beneficiary has to be Minnesota Congresswoman Michelle Bachmann. Bachmann is the darling of the Tea Party crowd as well as a strong social conservative. While most pundits and party insiders consider her politics too extreme and her personality too over the top to be nominated, let alone elected, her outsider status as well as her religious frame of reference is the closest match to Huckabee's 2008 profile. With evangelicals having a disproportionate impact on the Iowa caucuses, Bachmann is the potential candidate best positioned to benefit from Huckabee's absence.
Another scenario, though, would be for Huckabee's bloc to not unite behind any single candidate, at least not early in the race, which ironically could help Huckabee's arch-nemesis from 2008:
Without the former preacher in the race, why couldn't Romney make a strong showing in Iowa? The 34 percent of caucus-goers who supported Huckabee in the race could splinter, leaving a path for Romney to capture a plurality victory in the Hawkeye State.

Aides to the Mormon businessman have taken a wait-and-see approach to the caucuses, seeking to lower expectations as they wait for the field to develop in a state where about half of GOP voters could be born-again Christians.

"They certainly are going to have to revisit Iowa," said Brian Kennedy, a former state GOP chair there who backed Romney in 2008 but is now uncommitted. "They had been biding their time, but now there's a little clearer picture."

Another Iowa Republican was even blunter, suggesting that the Romney fig leaf for not being able to win the caucuses has been stripped away.

"The biggest loser is Romney because he no longer has a foil in Iowa," said the Republican. "All the Iowa polls sans Huckabee have him winning."
Romney's 2008 campaign suffered unrecoverable setbacks thanks to twin losses in the Iowa Caucuses (to Huckabee) and the New Hampshire Primary  (to McCain). Clearly, the  campaign was hoping to avoid another embarrassment in Iowa, which has become even more of a haven for social conservatives over the past four years, ,eby avoiding the state and concentrating on New Hampshire. With Huckabee out, that would seem to be even less of an option, especially given the other problems that Romney has with the GOP base these days thanks to the Massachusetts health care plan.
Finally Conor Freidersdorf wonders why so many people wasted so much time positing over Huckabee's intentions:
Now that we know that Mike Huckabee isn't going to run for president, it's worth pointing out that all the time spent reporting, writing, and reading about his intentions over the last several months has been totally wasted. Given that there is always worthy news going unreported, wouldn't it be better to mostly ignore potential candidates for the presidency until they actually declare?
Maybe, but what would be the fun in that? Besides, now that the Huckabee speculation is over we can move on to important things like speculating over the Presidential intentions of Mitch Daniels, Sarah Palin, and Donald Trump.