Hunter Biden's Laptop
New evidence changes the story ever so slightly.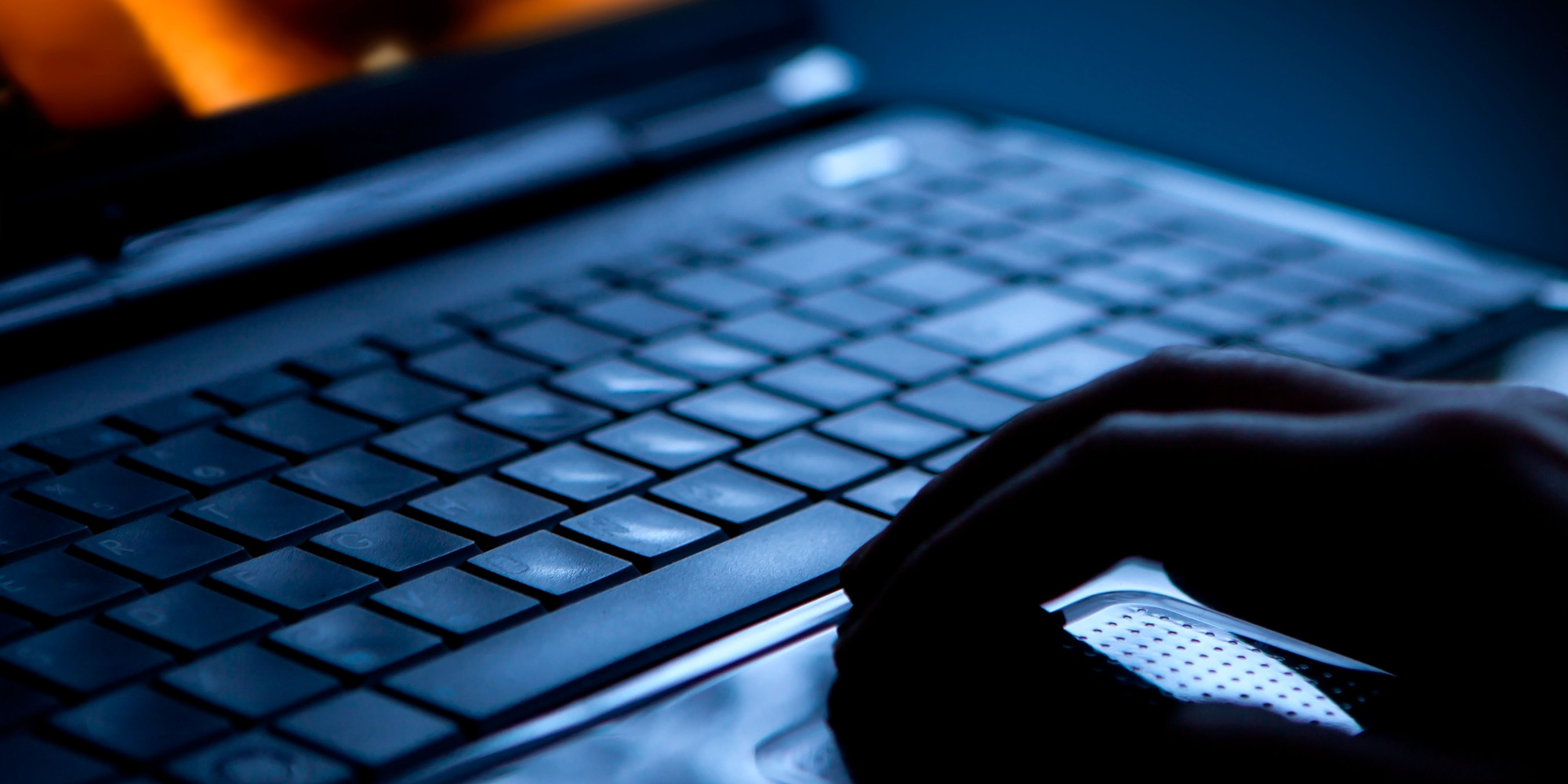 I have not paid much attention to the doings of the President's sole surviving son in the last few months but I gathered from a couple of tweets from conservatives that there has been some new Aha! moment. Outkick's Anthony Farris ("18 MONTHS LATER, NEW YORK TIMES CONFIRMS HUNTER BIDEN LAPTOP STORY") has the only longish write-up I could find.
Never let the facts get in the way of a good non-story. That's the approach the New York Times took the last 18 months, until today, when the Times finally admitted that Hunter Biden's laptop of depravity, secrets and lies is in fact real. As real as Hunter's shady business dealings with China.

Despite previously dismissing stories surrounding Hunter Biden's laptop as "unsubstantiated" for the last year and a half, the New York Times reluctantly admitted that prosecutors are now diving into Biden's laptop and the claims that he used his father's political positions as a way to secure funds in return for access to his father and some favorable business dealings.
Of course, prosecutors "looking into" something is not at all the save as evidence that said thing took place.
The Times' story, which is conveniently buried 20+ pages deep into Thursday's paper, details the relationship between Hunter Biden and business partner Devon Archer and Burisma, a Ukrainian energy company. The New York Post first uncovered and documented this story back in the fall of 2020.

"People familiar with the investigation said prosecutors had examined emails between Mr. Biden, Mr. Archer and others about Burisma and other foreign business activity," states the Times. "Those emails were obtained by The New York Times from a cache of files that appears to have come from a laptop abandoned by Mr. Biden in a Delaware repair shop. The email and others in the cache were authenticated by people familiar with them and with the investigation."

Archer has already been convicted and sentenced on a charge of felony securities fraud.
Okay. But if one actually goes back to the original charges, the contention was that the younger Biden was being paid off in exchange for influencing his then-Vice President father to secure the firing of a Ukrainian prosecutor going after Burisma. The Times has confirmed this actually happened? Big if true.
Until Thursday, the Times, President Biden, White House Press Secretary Jen Psaki, and seemingly all of the Democrat Party dismissed claims that the Hunter Biden laptop ever existed, or if it did, that it was merely an example of Russian misinformation.
That Hunter Biden owned a laptop is not exactly a smoking gun. Why, I myself own three laptops. And, in full disclosure, I'm typing this post on one right now.
Conveniently and predictably, the New York Times decided to make news of Hunter Biden's laptop story and its authenticity a year and a half after his father took office. Never mind that the facts initially relayed by the New York Post haven't changed.
The facts of the past don't change. But the evidence of what happened does. So, for example, the Post story in question was simply incredibly shady. Some unknown person gave Rudy Giuliani, Trump's stooge, a laptop. And he found some PDFs of one side of what purported to be an email conversation between Biden and Burisma representatives. And it wasn't Biden's side.
Not wanting to admit their error, the New York Times still found a way to shift away from the main point of the story — Hunter Biden's illegal dealings with businesses from across the pond because of his father's name and pending position. Instead, they pointed out that Biden had recently caught up on unpaid taxes. How noble.

You better dive deep into Hunter and his laptop today, because if the New York Times and liberal media have taught us anything, it's that this will quickly become yesterday's news.
Well, I shan't further delay then.
The Times story in question ("Hunter Biden Paid Tax Bill, but Broad Federal Investigation Continues") is dated the 16th but was published in the print version yesterday morning. As I read this, it's still up. But you'll note that the headline is in title case rather than the ALL CAPS used by Outkick. So, right away, you can tell they're trying to hide something.
Here are what I judge to be the key bits of the report:
But Mr. Biden's taxes are just one element of the broader investigation stemming from work he did around the world. Hunter Biden is a Yale-educated lawyer; his professional life has intersected with his father's public service, including working as a registered lobbyist for domestic interests and, while his father was vice president, pursuing deals and clients in Asia and Europe.

As recently as last month, the federal grand jury heard testimony in Wilmington, Del., from two witnesses, one of whom was a former employee of Hunter Biden whose lawyer was later subpoenaed for financial records that reflected money Mr. Biden received from a Ukrainian energy company.

[…]

But prosecutors face a number of hurdles to bringing criminal charges, the people familiar with the investigation said, including proving that Mr. Biden intentionally violated the Foreign Agents Registration Act, or FARA, which requires disclosure to the Justice Department of lobbying or public relations assistance on behalf of foreign clients.

[…]

For President Biden, the long-running case is both politically and personally fraught. Hunter Biden's work for Burisma Holdings, the Ukrainian energy company, became a flashpoint in his father's race in 2020 against President Donald J. Trump and helped set off the events that led to Mr. Trump's first impeachment.

The elder Mr. Biden now oversees the Justice Department that is carrying out the investigation.

[…]

The investigation is being overseen by David C. Weiss, the U.S. attorney for Delaware. He worked in the office during the Bush and Obama administrations, and was nominated to run it by Mr. Trump. Mr. Weiss has been permitted to remain in office until the Biden case is resolved.

[…]

Investigators have examined Mr. Biden's relationships with interests in Kazakhstan, a Chinese energy conglomerate and Burisma, the Ukrainian energy company, according to people familiar with the investigation.

They said prosecutors had investigated payments and gifts Mr. Biden or his associates had received from foreign interests, including a vehicle paid for using funds from a company associated with a Kazakh oligarch and a diamond from a Chinese energy tycoon. Prosecutors also sought documents related to corporate entities through which Mr. Biden and his associates conducted business with interests around the world.

But there has been debate within the Justice Department over whether the available evidence proves that Mr. Biden intended to violate FARA, which the government must prove in order to secure a criminal conviction. The prosecutors have discussed approaching potential FARA violations as a civil matter, which would require Mr. Biden to register retroactively as a foreign agent, but would avoid criminal charges, according to the people familiar with the case.
In fairness to Farris, the most interesting-to-me part does come quite deep into the report:
Last year, prosecutors interviewed Mr. Archer and subpoenaed him for documents and grand jury testimony, the people said. Mr. Archer, who was sentenced last month in an unrelated securities fraud case in which a decision to set aside his conviction was reversed, had served with Mr. Biden on Burisma's board, starting in 2014.

People familiar with the investigation said prosecutors had examined emails between Mr. Biden, Mr. Archer and others about Burisma and other foreign business activity. Those emails were obtained by The New York Times from a cache of files that appears to have come from a laptop abandoned by Mr. Biden in a Delaware repair shop. The email and others in the cache were authenticated by people familiar with them and with the investigation.

In some of the emails, Mr. Biden displayed a familiarity with FARA, and a desire to avoid triggering it.

In one email to Mr. Archer in April 2014, Mr. Biden outlined his vision for working with Burisma. In the email, Hunter Biden indicated that the forthcoming announcement of a trip to Ukraine by Vice President Biden — who is referred to in the email as "my guy," but not by name — should "be characterized as part of our advice and thinking — but what he will say and do is out of our hands."

The announcement "could be a really good thing or it could end up creating too great an expectation. We need to temper expectations regarding that visit," Hunter Biden wrote.

Vice President Biden traveled to Kyiv, the Ukrainian capital, about a week after the email.

In the same April 2014 email, Hunter Biden indicated that Burisma's officials "need to know in no uncertain terms that we will not and cannot intervene directly with domestic policymakers, and that we need to abide by FARA and any other U.S. laws in the strictest sense across the board."

[…]

In another set of emails examined by prosecutors, Hunter Biden and Mr. Archer discussed inviting foreign business associates, including a Burisma executive, to a dinner in April 2015 at a Washington restaurant where Vice President Biden would stop by. It is not clear whether the Burisma executive attended the dinner, although the vice president did make an appearance, according to people familiar with the event.
This new information only modestly changes my thinking on the matter. In my September 2019 post, "Hunter Biden's Socially Acceptable Corruption," I lamented the younger Biden's leveraging the fact of his father's powerful post to enrich himself but noted it was likely all perfectly legal. It's now possible that he violated FARA. At the very least, he—a Yale-trained lawyer who has spent his life around power—was well aware that he was skirting its edges.
At the same time, the emails seem very much to confirm my impression of the elder Biden. He not only did absolutely nothing that in any way violated the public trust to help enrich his son but he had, either specifically with regard to this case or in the way he'd raised his sons, made it abundantly clear that he would never think to do so.
While I am the first to dismiss comparisons with his predecessor, as though Trump's corruption is the bar by which we should judge our public servants, it's really worth doing so in this one instance. After all, it was Trump and his cronies who were pushing this scandal to the press. And, of course, Trump himself was impeached for actually pressuring the Ukrainian government to do things for his own private benefit.