I.M.F. Chief Held Without Bail On Sex Assault Charges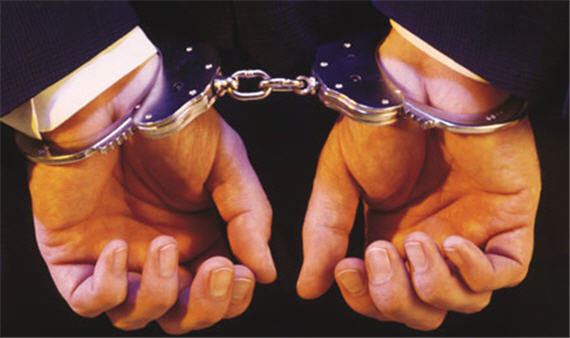 There are usually two reasons someone is denied bail. Either they're deemed a threat to the public, or they're deemed a flight risk. In the case of Dominque Strauss-Kahn, it would be the second:
Dominique Strauss-Kahn, the leader of the International Monetary Fund, was ordered on Monday to be held without bail over allegations that he had sexually assaulted a maid in a $3,000-a-night suite at a Midtown hotel.

Prosecutors had asked the judge, Melissa Jackson, supervising judge of Manhattan Criminal Court, to remand Mr. Strauss-Kahn, 62, contending that he was a flight risk. They also highlighted the serious nature of the allegations.

"The defendant restrained a hotel employee inside of his room," said John McConnell, an assistant district attorney. "He sexually assaulted her and attemepted to forcibly rape her," and when that failed, he forced her to perform oral sex.

Benjamin Brafman, one of Mr. Strauss-Kahn's lawyers, argued that "there is a very very defensible case and he should be entitled to bail." He added that his client was not trying to flee when he was arrested on an Air France plane that was about to take off from Kennedy International Airport on Saturday.

Mr. Brafman said that Mr. Strauss-Kahn's travel plans had been set for some time, and he indicated that there was evidence that between the time of the alleged attack and his flight, Mr. Strauss-Kahn was in the area, taking care of other business.

But Judge Jackson ruled against Mr. Strauss-Kahn, and returned him to custody.

Mr. Strauss-Kahn's appearance in Manhattan Criminal Court, which lasted only 26 minutes, capped a 43-hour odyssey through New York's criminal system. He was arrested, held in a special cell in East Harlem, placed in a police lineup, and submitted to a forensic medical exam for possible evidence. He even was subjected to a ritual familiar to high-profile suspects: the so-called perp walk, providing newspapers around the world with a front-page picture of Mr. Strauss-Kahn being led away from a police station in handcuffs.
Strauss-Kahn may be released in the future, but I would imagine it will only be under circumstances that would guarantee he'd be available for trial. At the very least, this would include surrendering his passport, but it may also include confinement in a private home under electronic monitoring. Because, as Roman Polanski taught us well, if he were to return to France the odds of him ever being in the jurisdiction of the New York Court System again would be virtually nil.
Since Strauss-Kahn's arrest, news has come out of France of what may have been a previous assault in 2002 that was never reported:
A French politician said Monday that International Monetary Fund head Dominique Strauss-Kahn, who is facing sexual assault charges in New York, attacked her daughter in 2002.

Anne Mansouret, a member of parliament for the Socialist Party, said she cautioned her daughter, Tristane Banon, not to file a police report at the time, saying it might adversely impact her career. At the time, Banon was an aspiring journalist.

Strauss-Kahn was never charged. However, in light of the charges against Strauss-Kahn after an alleged incident at a Softel hotel in New York on Saturday, Banon's attorney in France, David Koubbi, said he and the young woman are considering whether to file a complaint.

Strauss-Kahn's attorney in France, Leon Lef Forster, did not immediately respond to CNN's requests for comment on the allegations. One of his New York attorneys, Benjamin Brafman, said Sunday his client is innocent of the alleged assault in New York, and he pledged to vigorously defend him in court on those charges.
Obviously the veracity of a tale of a nine year old incident is at least a little questionable. Nonethless, as far as the New York case goes, I've got to believe that NYPD and the Manhattan D.A. think they've got a solid case given how they've proceeded.