Investigation Finds Ohio State Doctor Abused At Least 177 Students
An investigation has found that a doctor linked to Ohio State's wrestling program abused more than 170 students during his time at the school.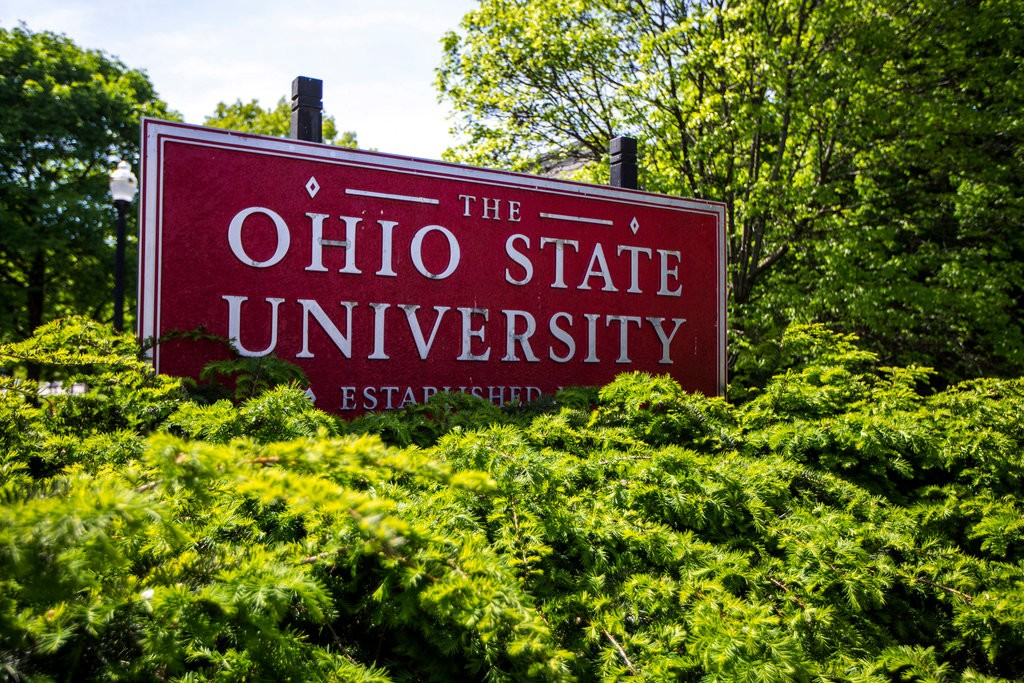 An investigation by Ohio law enforcement and Ohio State University found that a university doctor employed in the sports program had sexually abused more than 170 students during a period extending from the 1970s through the 1990s:
Ohio State said Friday that an investigation had confirmed — in voluminous details gleaned from hundreds of interviews — that a team doctor had sexually abused at least 177 men, including many varsity athletes, while working for the university in the 1970s, '80s and '90s.

The university also revealed that dozens of Ohio State officials, including more than 50 athletic department staff members, were aware of the doctor's actions during his nearly two-decade tenure yet did not act to stop them.

In a 182-page report issued on Friday, Ohio State detailed how the doctor, Richard H. Strauss, had groped students, required them to strip unnecessarily during examinations, and asked intimate questions about sexual practices under the guise of providing medical treatment.

"The findings are shocking and painful to comprehend," the Ohio State president, Michael V. Drake, said in a statement.

"Our institution's fundamental failure at the time to prevent this abuse was unacceptable," he added, "as were the inadequate efforts to thoroughly investigate complaints raised by students and staff members."


The university said that college personnel knew about the accusations against Dr. Strauss, who committed suicide in 2005, as early as 1979. In fact, many former students interviewed for the report said they believed Dr. Strauss's actions were an "open secret" on campus and among athletes, coaches, trainers and other team physicians. But again and again, the report made clear, those in position to take action against Dr. Strauss seemed unwilling or unable to intervene.


Some of those interviewed, for example, said there was much talk about Dr. Strauss's tendency to shower with students, sometimes several times a day, and to loiter in the locker room area. Two students said that their reports of abuse had been relayed to higher authorities in the athletic department, including at least two former athletic directors.


But the report also revealed that a "self-described" investigation in 1994 by Ohio State's director of sports medicine, Dr. John Lombardo, dismissed accusations against Dr. Strauss as "unfounded rumors." Dr. Lombardo, who said he had conducted the investigation after a former fencing coach had raised concerns about Dr. Strauss's interactions with fencers, declined to be interviewed by the investigators.


"Despite the persistence, seriousness and regularity of such complaints, no meaningful action was taken by the university to investigate or address the concerns until January 1996," the report said.

That summer, Dr. Strauss was first suspended and then removed from his post, but he remained a tenured faculty member. Dr. Strauss then opened an off-campus clinic, where he continued to abuse students. He was still a professor emeritus at the time of his death, though Ohio State said Friday that it would begin the process of revoking that status.

(…)

In the Strauss report, investigators laid out how, starting as early as 1979, athletes reported coming in for treatment for a variety of ailments, including one who had a sore throat, only to find that Dr. Strauss would touch their genitals. The accounts were so numerous, the report said, that investigators elected not to include an exhaustive accounting of each one. But those that were included — a student who reported going for treatment of an ear problem and having his genitals fondled as part of the examination, a wrestler required to strip naked and walk across a room so Dr. Strauss could evaluate his gait — were clear red flags to the coaches and trainers later told about them.


"From roughly 1979 to 1996," the report said, "male students complained that Strauss routinely performed excessive — and seemingly medically unnecessary — genital exams, regardless of the medical condition the student-patients presented."


The report also said that in one case, when a student responded to abuse "with anger and some physicality," Dr. Strauss accused the student of assaulting him.

Still, as late as 1995, Dr. Strauss received nothing lower than "excellent" on his performance evaluation.
This report was the result of an investigation begun nearly a year ago in the wake of initial reports of sexual abuse within OSU's wrestling program which was conducted by a law firm hired specifically for the purpose of investigating the charges independently. Investigators hired by the firm reportedly interviewed more than 500 former students, student-athletes, and others and states in part of its conclusion that investigators had found the claims of survivors regarding Strauss's abuse to be "both highly credible and cross-corroborative," meaning that the reports could be corroborated by contemporaneous evidence consisting either of people to whom the assaults were reported or other evidence demonstrating that these are not merely stories made up after the fact.
This also isn't the first example of a long-term sexual abuse problem at a major American university.
The most notorious, of course, is the case of Jerry Sandusky, the long-time Assistant Coach for Penn State's football team who was found to have been abusing dozens of young boys over the course of decades, abuse that was brought to the attention in some way or another of people such as longtime PSU coach Joe Paterno who proceeded to cover up until it was too late to do so.
Over the past two years, we saw the unraveling of the story of Larry Nassar, a doctor at Michigan State University who also worked with the USA Gymnastics organization. Nassar ended up being accused of abusing hundreds of young girls in the gymnastics program, including Olympians such as Aly Raisman, many of whom testified during prolonged sentencing hearings last year that led to Nassar being sentenced to what effectively amounts to the rest of his life in prison. Additionally, it was revealed that Nassar had also been accused of abusing student-athletes at MSU's Lansing campus and university officials were accused of covering the matter up.
Finally, the University of Southern California is still dealing with dozens of lawsuits concerning a campus gynecologist who has been accused of abusing dozens of co-ed's including student-athletes, over the course of his time at the university. The physician accused in this case, Dr. George Tyndall, continues to deny the validity of the allegations against him but the sheer number of them and the fact that they are largely consistent regarding the circumstances under which the alleged abuse took place, a fact which suggests that there is validity to the allegations. As with the Sandusky and Nassar cases, there are specific allegations that university officials had been made aware of allegations against Tyndall but that there was no action taken against him.
The report released Friday was based on a yearlong investigation by Perkins Coie, a law firm that said it had conducted more than 500 interviews. "With rare exceptions, we found the survivor accounts concerning their experiences with Strauss to be both highly credible and cross-corroborative," the report said. Not surprisingly, there are numerous lawsuits pending against OSU and various authority figures in the athletic program, specifically including the university's wrestling program, which is where it appears Strauss treated the most student-athletes. One of those wrestlers Nick Nutter, for example, said in a statement a year ago that Strauss had groped him in a sexual manner "19 exams out of 20," but it is unclear what if anything was reported to coaches and others in the program.
The allegations regarding abuse inside the wrestling program are of particular interest since they cover, at least in part, the time during which Congressman Jim Jordan was a coach in the OSU wrestling program. Last year, there were allegations that Jordan and other coaches were aware or should have been aware of allegations of abuse by Strauss. Jordan denied that he had any knowledge of the abuse, though, and the report states that investigators were unable to uncover any evidence to substantiate the accusations that coaches such as Jordan were aware of the allegations against Strauss. It may be the case that there's something to those allegations, but we haven't seen it yet. As The New York Times notes, there's good reason to believe that Jordan and other coaches knew more than they are admitting to:


WASHINGTON — A major investigation into sexual abuse at Ohio State University found no hard evidence that coaches like Jim Jordan, now a prominent Republican in Congress, knew of a team doctor's rampant sexual misconduct. But the 182-page report released on Friday said dozens of other coaches acknowledged that rumors of the doctor's predatory behavior were rife.

Mr. Jordan, a former assistant wrestling coach who has denied knowing of the abuse or hearing any locker-room talk about it, claimed complete vindication on Friday. "It confirms everything I said," he told reporters on Capitol Hill. "If we'd have known about it, we'd have reported it. It confirms everything I've said before. I didn't know about anything. If I would've, I'd have done something."

The actual findings, however, were more ambiguous than that. The report said that the university physician, Richard H. Strauss, was "infatuated" with the wrestling team and timed his workouts so he could shower with the wrestlers.

Aside from one fencing coach, investigators wrote, "we did not identify any other contemporaneous documentary evidence indicating that members of the O.S.U. coaching staff, including head coaches or assistant coaches, received or were aware of the complaints regarding Strauss sexual misconduct."


"However," it continued, "the Investigation Team received allegations from numerous student-athletes indicating that they talked about Strauss's inappropriate genital exams and complained about Strauss's locker-room voyeurism directly to — or in front of — O.S.U. coaching staff."


Wrestlers who worked with Mr. Jordan in the late 1980s and early 1990s continue to say that he did know of Dr. Strauss's predatory behavior, and his claims of exoneration rankled some wrestlers.


"How can he be vindicated? What he's doing now is throwing salt in the wound," said Dunyasha Yetts, a wrestler at the university in 1992 and 1993, who was one of the first and most outspoken victims to come forward.

(…)

The university began investigating after a former wrestler, Mike DiSabato, came forward and accused Dr. Strauss of abuse and named Mr. Jordan, who served as an assistant coach on the Ohio State wrestling team in the late 1980s and early 1990s, as a witness who turned a blind eye to the misconduct.

Those accusations ensnared Mr. Jordan, Republican of Ohio, last July. He mounted an aggressive defense, maintaining that not only was he unaware of the abuse, but also that his accusers were politically motivated. The conservative public relations firm Shirley & Banister Public Affairs circulated statements of support to reporters from wrestlers defending Mr. Jordan and claiming that the accusers were "seeing dollar signs."


But the report released on Friday, the culmination of a yearlong investigation in which more than 500 people were interviewed, found that 22 coaches confirmed they were "aware of rumors and/or complaints about Strauss." Mr. Jordan was interviewed by investigators in Ohio in July, a spokesman confirmed last summer.


"I thought that the lawyer who did that handled it the proper way, and we told him the same thing we've told everyone in a public way," Mr. Jordan said on "The Bob Frantz Authority" radio show.


But many of Dr. Strauss's victims painted a picture of abuse widely known and unaddressed.


"From my experience, it was so publicly acknowledged within that community that I felt like it was open, public, acceptable behavior," Mike Glane, who wrestled at the university from 1993 to 1998 and was interviewed by investigators, said Friday in an interview. "I didn't even think about reporting it."


Mr. Yetts said that Mr. Jordan not only knew of allegations of sexual misconduct when he was an assistant wrestling coach at the university, but he personally confronted the team doctor accused of sexually abusing athletes.

Mr. Yetts has spoken of episodes with Dr. Strauss before, including his charge that Mr. Jordan had confronted the doctor. But in an interview, the former wrestler went into far more detail on at least three specific events in which Mr. Jordan was told of the misconduct. The episodes, as described by Mr. Yetts, challenge both the narrative that Mr. Jordan turned a blind eye to abuse, and the congressman's own statements that he knew nothing about it.


Mr. Jordan did, in fact, try to deal with the doctor, according to Mr. Yetts, in November 1992, after he was first examined by Dr. Strauss after transferring from Purdue University. Mr. Yetts had received physicals from doctors at Purdue, so he said he was alarmed after Dr. Strauss groped and painstakingly examined his genitals.

Mr. Yetts said he angrily burst into the locker room and went directly to Mr. Jordan and the head coach, Russ Hellickson.


"I came out and was yelling at Jim and Russ, 'I don't know what you do at Ohio State, but if this is the way it's done, I'm transferring out,'" he said.

"I said, 'This dude is two centimeters from my penis.'"


After calming him down, the two coaches then accompanied him back into the doctor's office.


"They said: 'Doc, what just happened? This guy is complaining,'" Mr. Yetts said of his coaches. "He said, 'I'm just being thorough.'"


When Mr. Yetts became upset and began yelling, he said, Mr. Hellickson asked him to step out. The head coach and Mr. Jordan stayed in the doctor's office, and when they emerged, Mr. Hellickson told Mr. Yetts that he had confronted the doctor and "told him he's making the guys uncomfortable." He said he had taken care of the situation, Mr. Yetts said.
In any case, these four cases taken together suggest that there are likely similar problems at other universities and that there were plenty of instances where university officials knew what was going on and covered up. The fact that it has taken this long for the truth to come out is, quite honestly, unacceptable.
Here's the report:
Ohio State Sexual Abuse Report by on Scribd